Large 50 mm speaker drivers let you hear even the most subtle in-game sounds that average headsets just can't pick up.Even your most played games are given a new dimension,with audio significantly clearer and more immersive than you'd expect.
The gaming headset with mic delivers clear pickup with slightest background noise and can be twisted to any angle you like, so every vital command will always be heard. Note that you need to insert the USB plug before pressing the mic button to turn off the mic.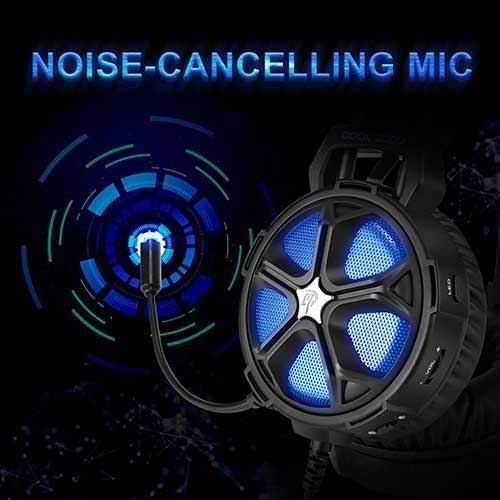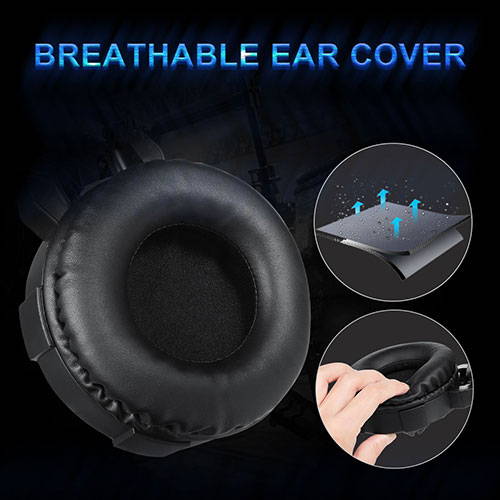 DESIGNED FOR COMFORTABLE WEARING
With its TPU leather earcups, the Gaming Headset makes long play sessions so much more comfortable. They'll snugly surround your ears and help you get fully involved in the onscreen action.
COOL 2000 Video GameHeadset features one-push to turn on or off the microphone, a thoughtful designto prevent accidental operation.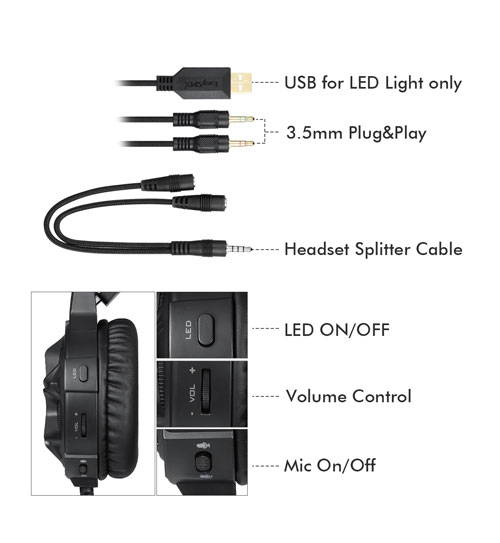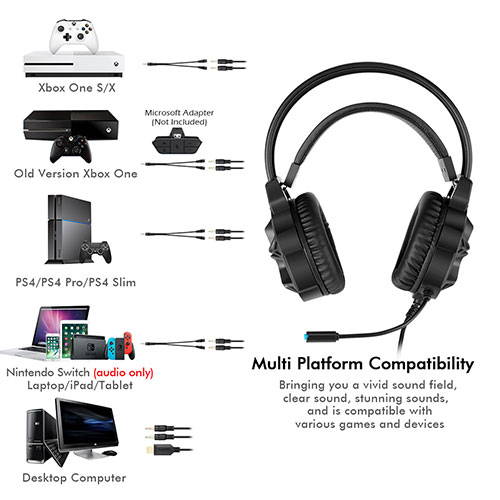 With 3.5mm speaker input interface, 3.5mm MIC output interface and standard USB port, the universal gaming headset works flawlessly on New Xbox One Slim, Nintendo Switch (Audio Only), PS4, and PC, so whatever platform you're playing on, you can plug in your headset and get gaming.