The wireless gamepad works with Android 5.0 or above smartphones or tablets with OTG function, as well as with PS3, smart TV or TV box and regular PC.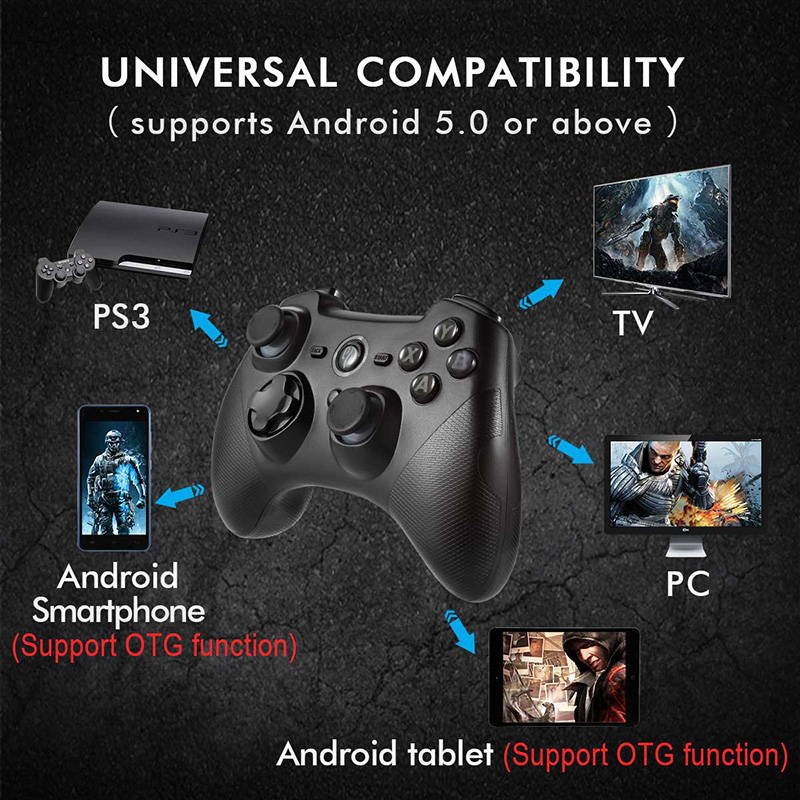 Built-in asymmetrical motors deliver multiple-magnitude vibration and you will experience bump, shock and gunshots like you are in the middle of the action.
600mAh battery is embedded in the gamepad, so you don't need to replace the battery. One charge lasts up to 8 hours. Auto off function saves you energy.