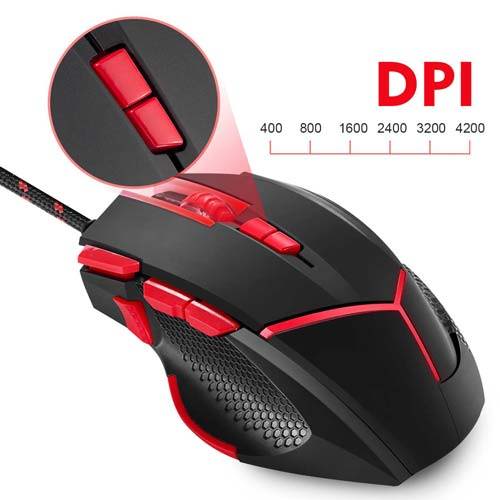 Switch DPI sensitivity using two DPI settings handy buttons. This feature serves you great if you need to take advantage of on-the-fly DPI switching to instantly match mouse speed to various game play demands.
The PC mouse is equipped with a dedicated sniper button, so you can instantly slow down the sensitivity to hit those shots with precision in FPS games such as Fornite, Overwatch and PUBG, giving gamers the edge needed to outplay the competition.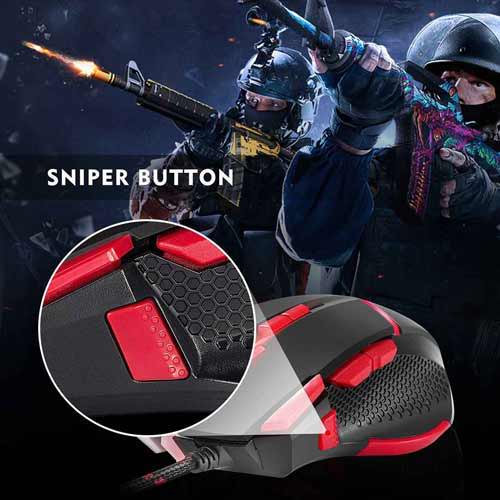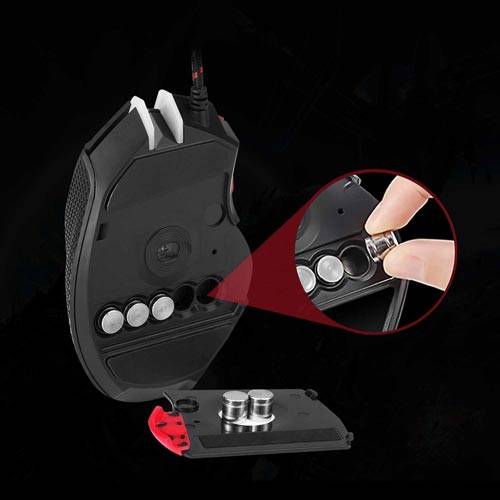 The laptop mouse comes with a set of weights so that you can adjust the center of gravity and overall heft, depending on whether your prefer speed or accuracy (or a balance of both). The overall weight ranges from 120g (bare mouse) to 146g (all five weights installed).
Whether you deploy a claw grip or palm grip, the way this computer mouse shapes will provide perfect comfort for long and intense gaming sessions. The ergonomic right-handed design ensures balance and speed with all grip styles. Its textured side grips deliver extraordinary comfort and grip