Product Description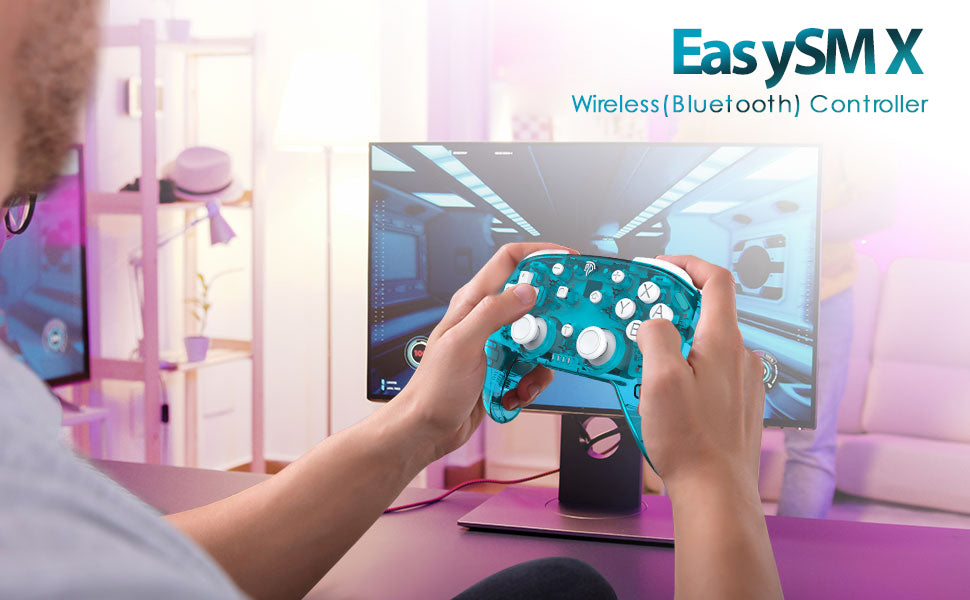 EasySMX YS07 controller supports Switch and Switch Lite,This computer controller can be connected to Switch
and all Android phones via wireless, and it can also be plugged into PC/Laptop (Support all Windows systems) with
the included Type-c cable.For all Switch games. Such as The Legend of Zelda:
Breath of the Wild, Animal Crossing, Super Mario Odyssey, Mario Kart 8 Deluxe (Support the newest version console)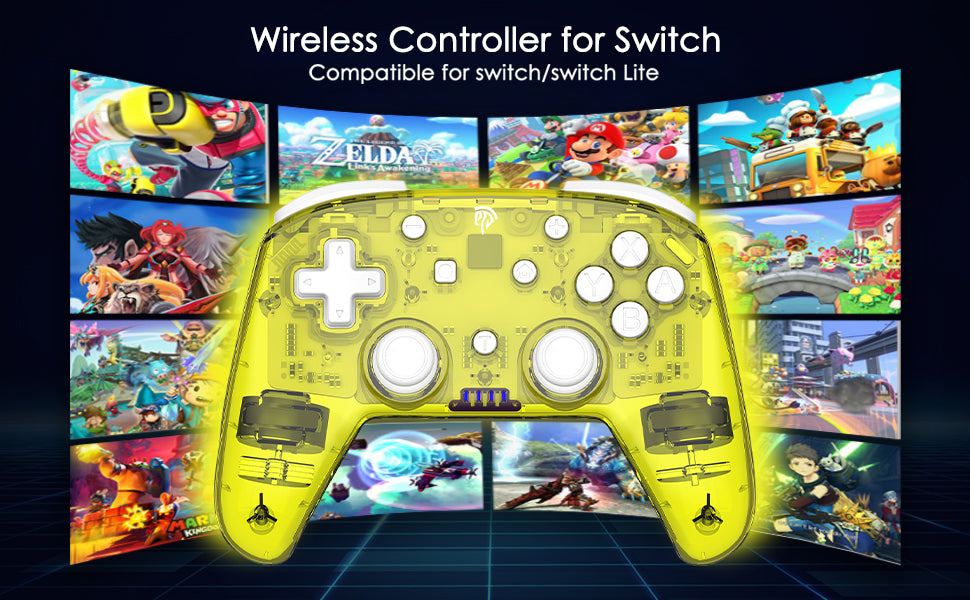 The gamepad is wireless connection,makes it easy to handle the controller.
It can be connected to Switch Console via USB cable too. Also support connecting to Windows PC via USB cable.
It supports motion sensing function via built-in Gyro and double-shock function via built-in dual motors.
Up to four wireless Pro controllers can be connected to a Switch console simultaneously.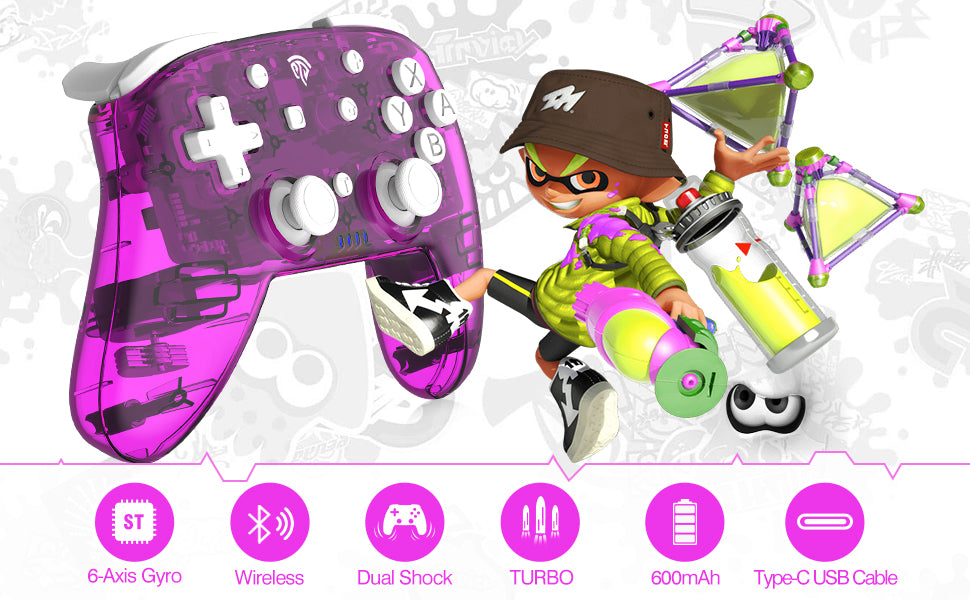 Built-in with 600mAh polymer lithium battery, it can be continuously used for around 8h after fully charged.
It can be used normally even during charging.
The Joystick and handles are designed with ergonomics in mind for comfortable position.

Package include:
1 x Controller
1 x USB Cable
1 x User Manual