Product Description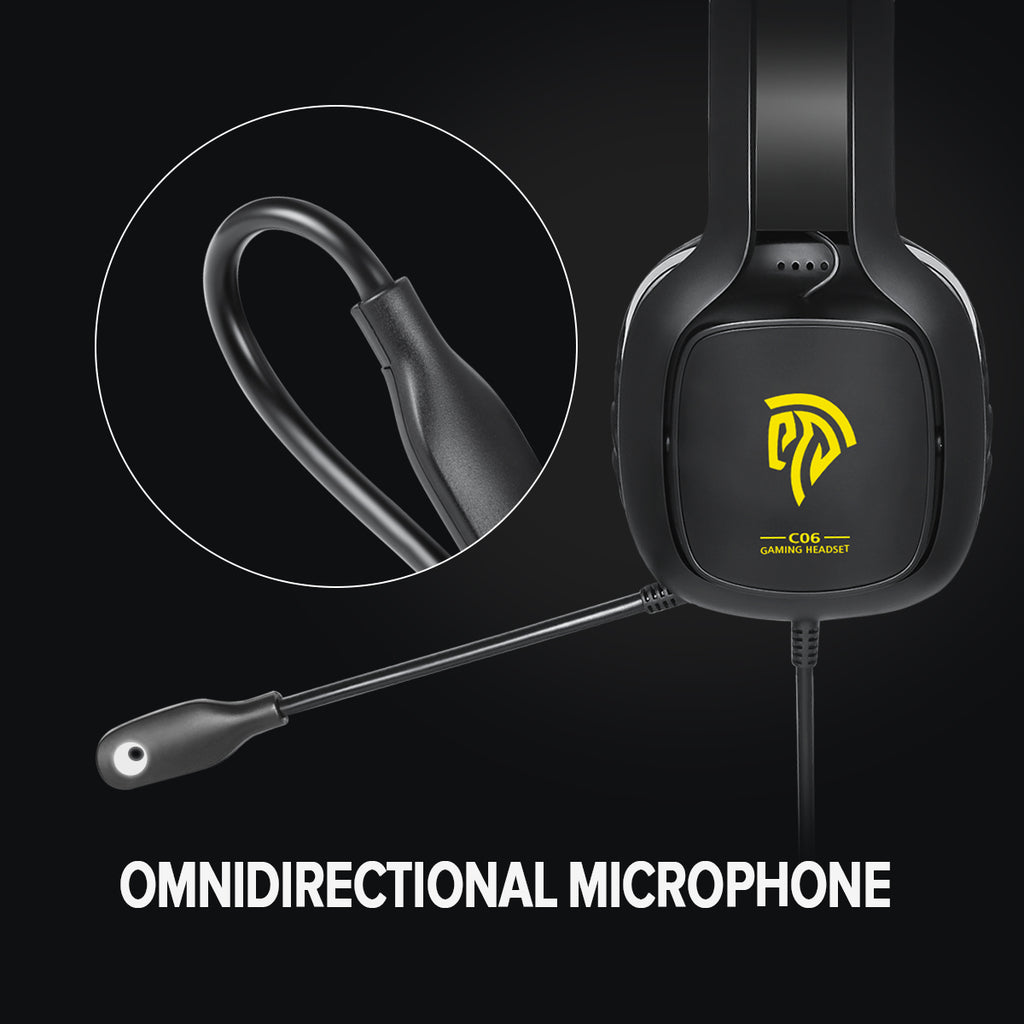 1.EasySMX C06 gaming headset supports PS5/PS4, New Xbox One, PC, Nintendo 3DS, Laptop, PSP, Tablet, iPad, Computer, Mobile Phone.
Please note you need an extra Microsoft Adapter (Not Included) when connecting with an old version Xbox One controller.
2.Splendid ambient noise isolation, high precision 40mm magnetic neodymium driver and acoustic
positioning precision tech enhance the sensitivity of the speaker unit,
bringing you vivid sound field, strong bass and shock feeling sound.
3.Our headset can transmit high quality communication with its Omnidirectional microphone and premium noise-canceling feature,
can pick up sounds with great sensitivity and remove the noise, which enables you clearly deliver or receive messages in a team-work play.
360° flexible mic design makes you convenient to adjust the angle of the microphone.
4.Superior comfortable and good air permeability protein over-ear pads, multi-points head beam,
accord with human body engineering specification can reduce hearing impairment and heat sweat.
Skin friendly leather material for a longer period of wearing. Glaring yellow LED light highlights the game atmosphere.
5.High tensile strength, anti-winding USB cable with a rotary volume controller and key microphone mute effectively prevents the 2M long cable from twining
and allows you to control the volume easily and mute the mic as effortless volume control one key mute.
Multiple-Platform Compatible
EasySMX gaming headset works on all popular gaming platforms.
With EasySMX PC headset, gamer can always enjoy a immersive gaming experience. Plug and play.
Take out the EasySMX gaming headphones and you are the king of the game! Once you're done with the game,
you can always listen to your favorite playlists, or watch a movie, to relax and enjoy the exceptional sound offered by your new multi-platform headset.
Item Weight: 11.6 ounces
Package Dimensions: 8.3 x 6.85 x 3.7 inches