Comfortable Gaming Experience

The headset fits snuggly without squeezing your skull. It also stays in place no matter how you move. That makes it easy to forget that you are wearing the headset, and you barely ever have to adjust it to make it feel right.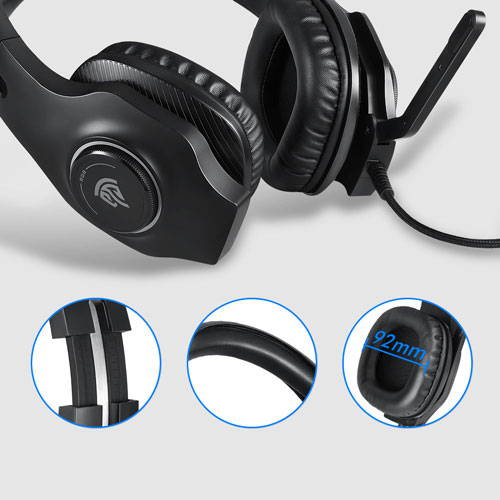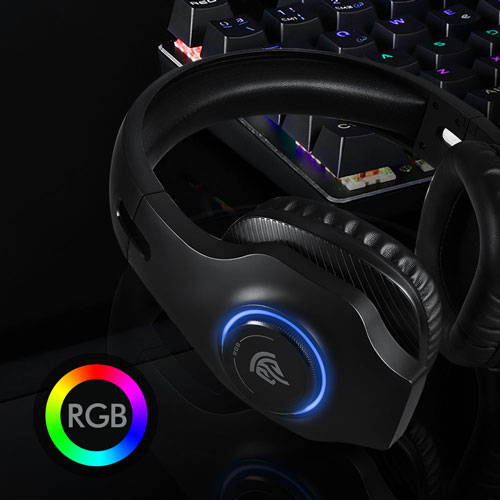 Show your style with customizable RGB lighting. Turn the dial to choose from over unlimitless color options. Or simply turn the dial to the end and the lighting will fade in different color circularly.
The ominidirectional mic keeps communication clear, smooth and free of distractions. Get lost in your own world even more thanks to noise-cancelling headphones. Even in a noisy household, or out on the streets, you'll only hear your music or game audio.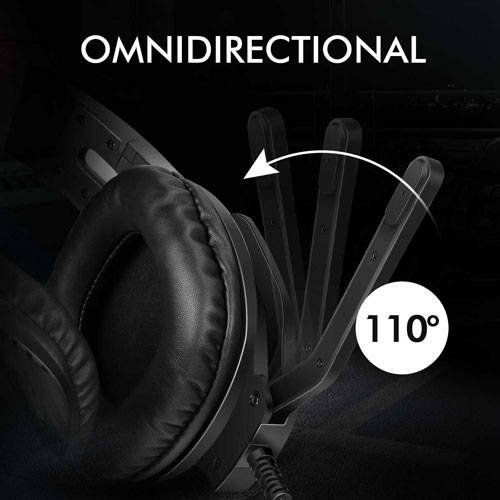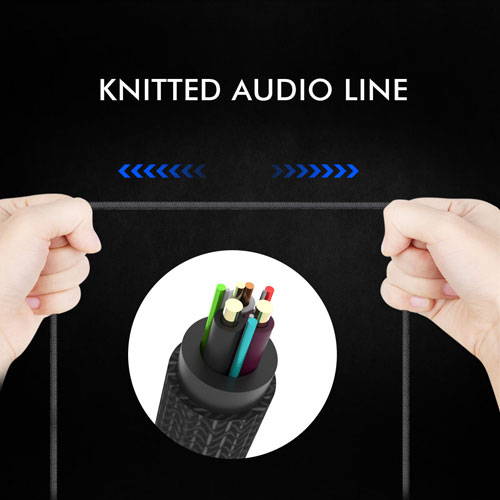 The headset's USB cable extends 2 meter (6.5feet), which spares the inconvenience of playing a bit from your console or screen without compromising signal.