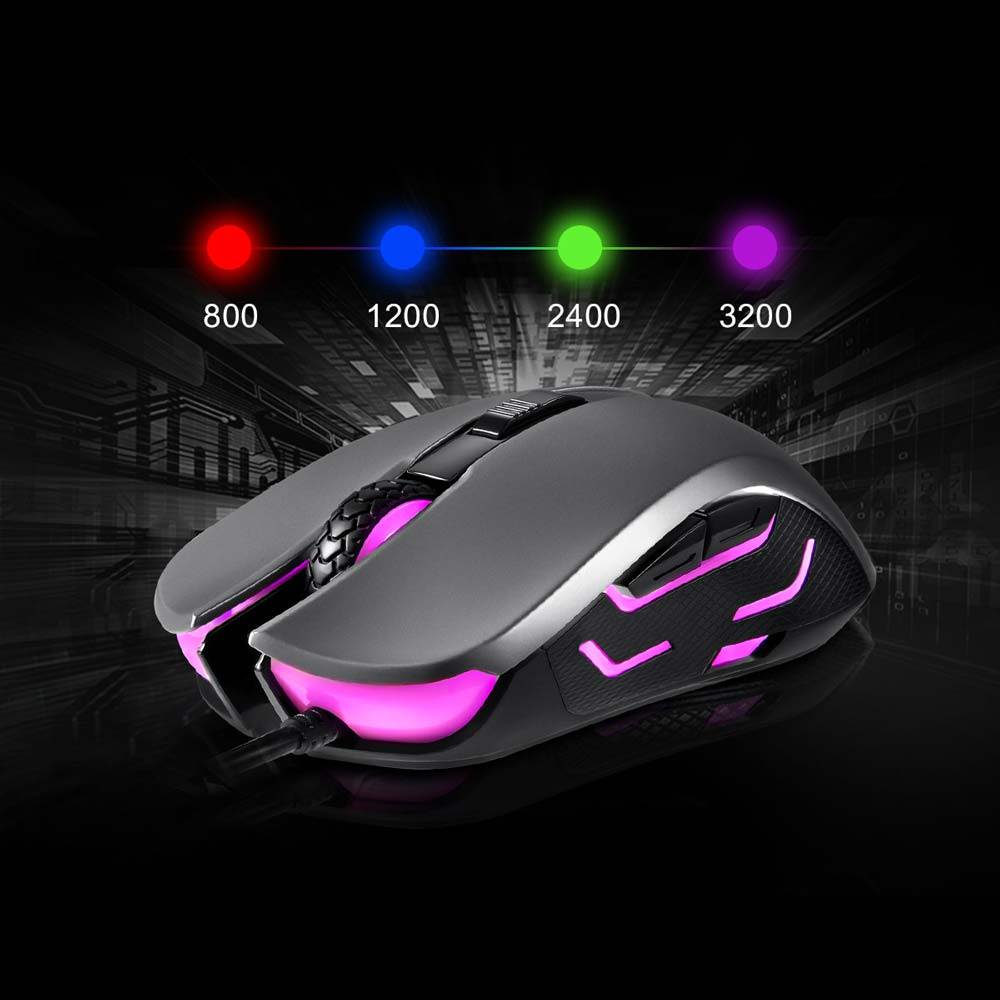 EasySMX SI-9003 Gaming mouse offers 4 levels of DPI (800-1200-2400-3200) and on-the-fly switching helps you secure victory during gaming.
Feel free to reassign functions and create macros to suit your preferences and various games.The software DOES NOT support Mac book or other operation system except windows.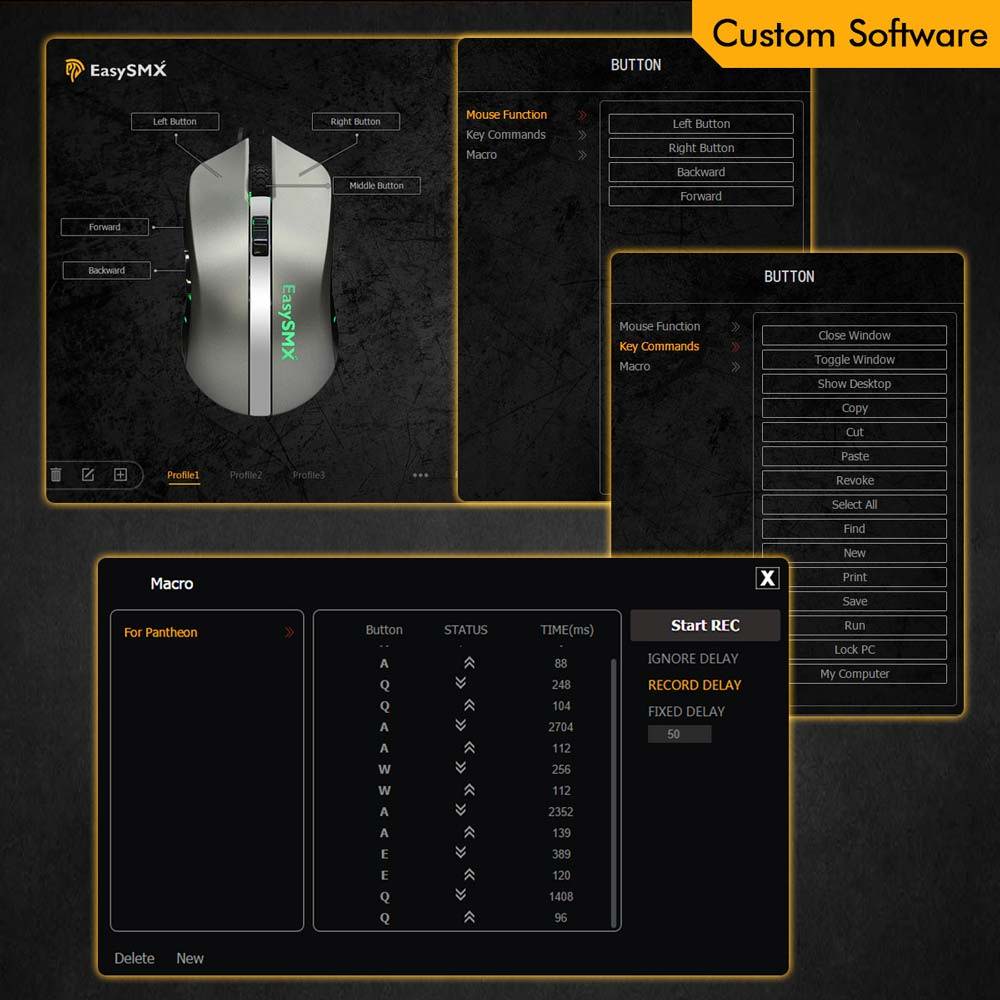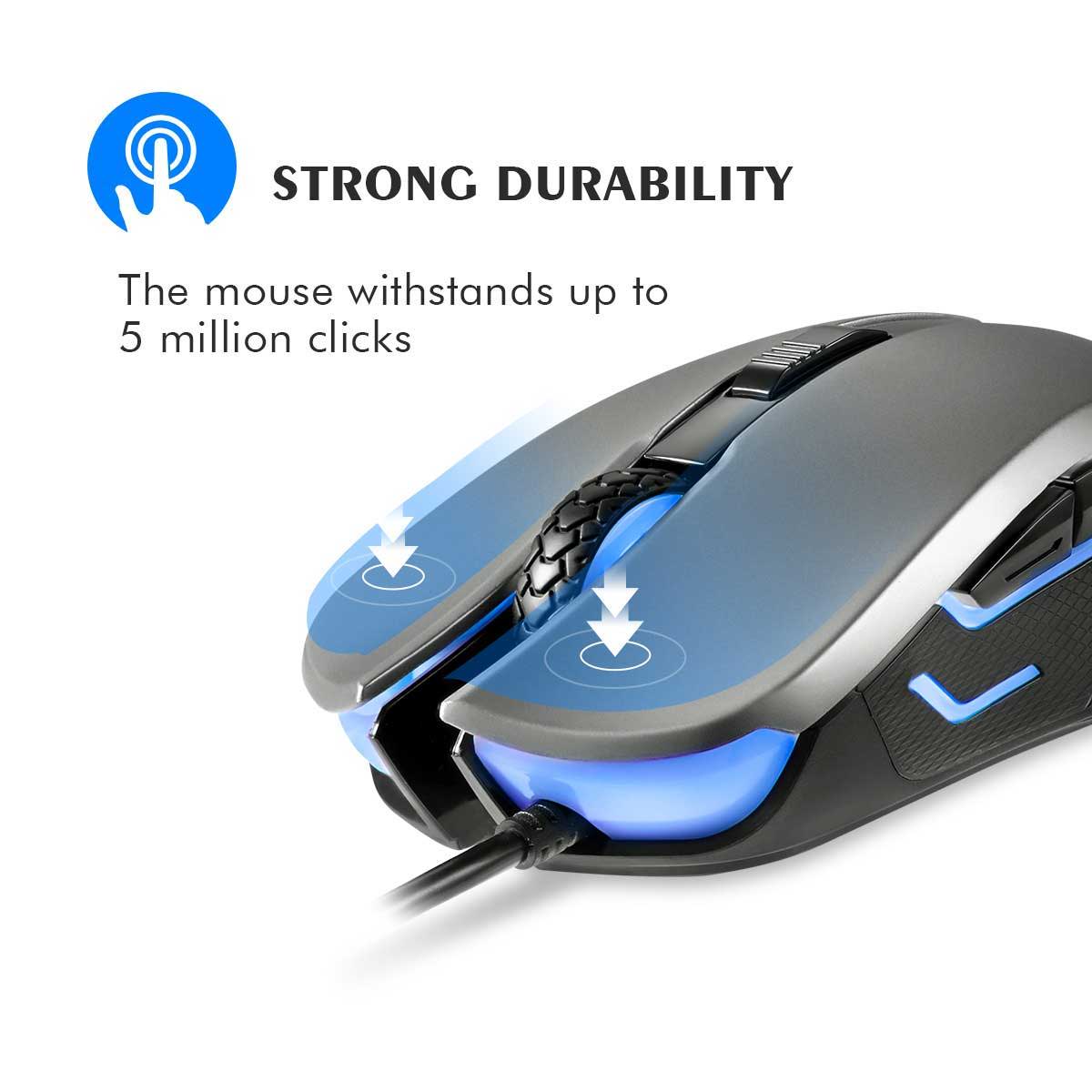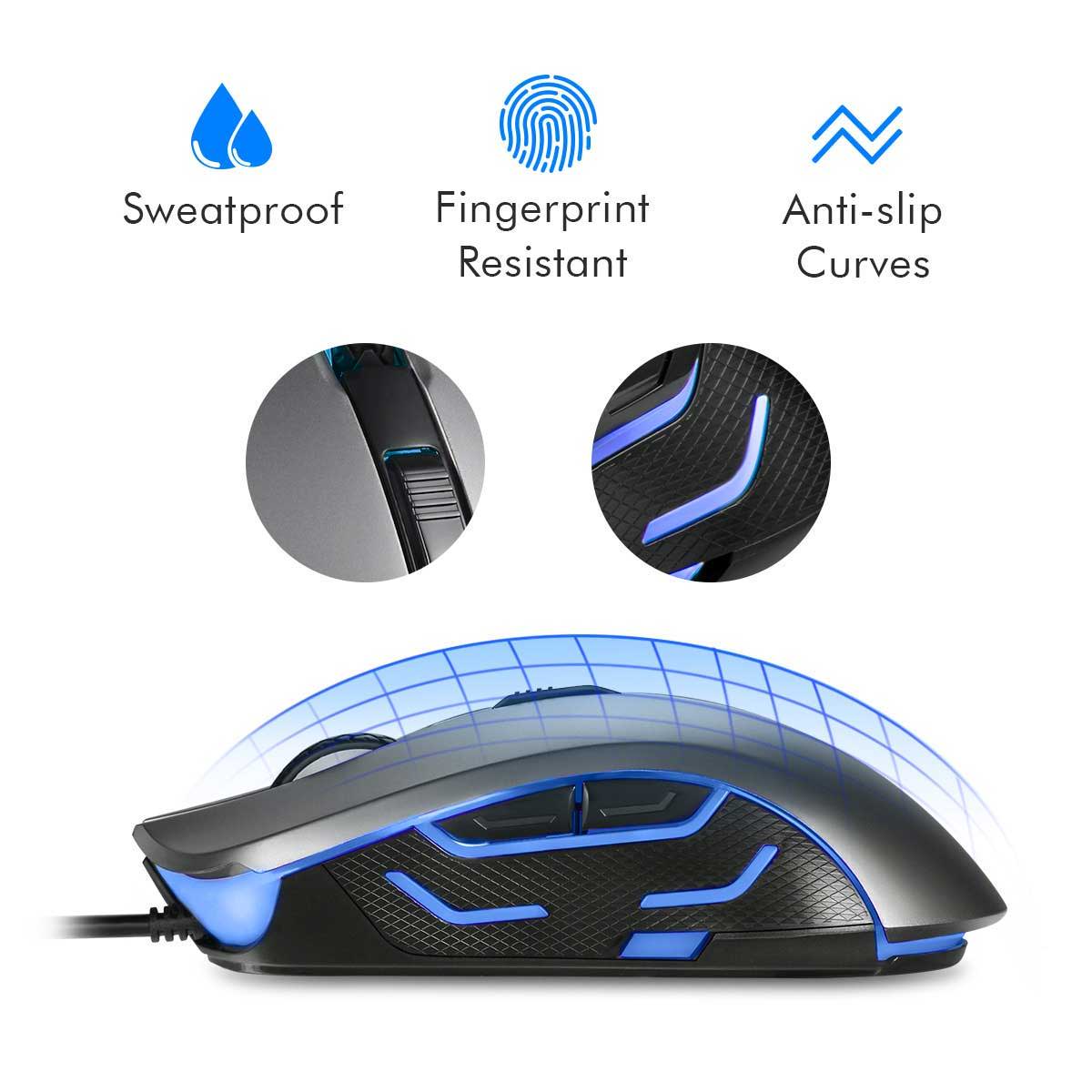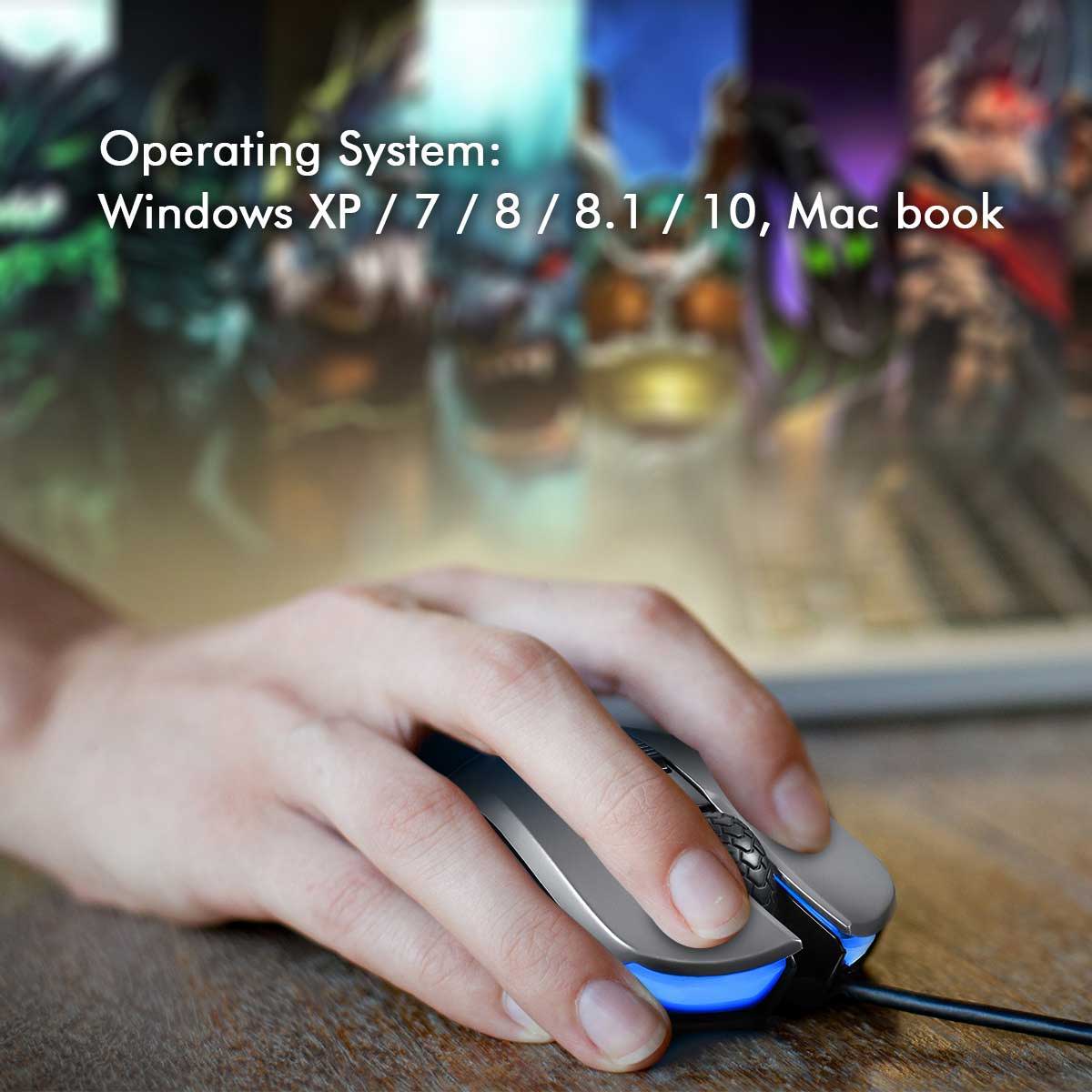 FREQUENTLY ASKED QUESTIONS
Can I customize the light color?

No. But each DPI setting is equipped with a indicator.

Can I switch the DPI sensitivity on the fly?

Yes, there is a small button behind the scroll wheel which you can press to change among the 4 different settings.
Can I make the mouse weigh more or less?

Does the mouse have on-board memory?

No, it does not. So make sure you keep driver going after you set the mouse up in the driver, otherwise your macros will not work in the games.
• Backlight: Red, Blue, Green, Purple
• Connection: USB
• Sensor Type: Optical
• DPI: 800(Red) -1200(Blue)-2400(Green)-3200(Purple)
• IPS: 48
• Acceleration: 10g
• Buttons: 6
• Key Life: 5 Million Clicks
• Additional Weights: 16g (Embedded)
• FPS: 4200
• Polling Rate: 500Hz
• Product Dimension: 126.54(L) ×65.01(W) ×40.72(H) ±0.15mm
• Net Weight: 145g
• Cable Length: 1.8m (5.9ft)
• Operating System: Windows XP / 7 / 8 / 8.1 / 10, Mac book

SUBSCRIBE FOR EXCLUSIVE SALES
Be the first to know about our promotions and get special discount on your next order.