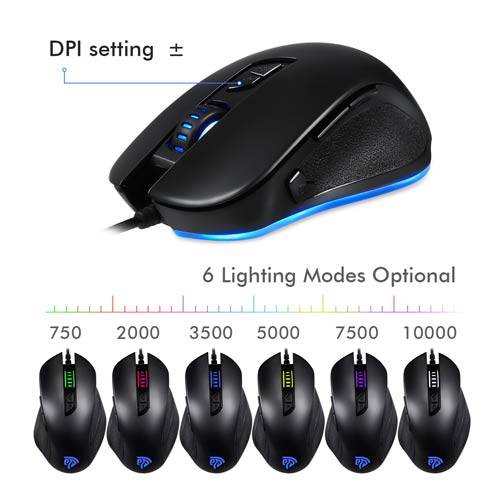 ON THE FLY DPI ADJUSTMENT

The gamingmouse boast 6 DPI settings up to 10000. You can instantly adjust DPI on the flyfor precise control when switching from tracking to sniping or when quickchanges between different sensitivity settings are needed-all with the simpletouch of a button. There is also a DPI light indicating the sensitivity levelyou are at.
ON THE FLY DPI ADJUSTMENT

It isabundantly clear that this PC gaming mouse is built with first-person shootersin mind. The dedicated sniper button instantly lowers your DPI sensitivity sothat you can quickly and accurately aim for precise location shots in Fornite, PUBG,CS: GO, Overwatch, etc.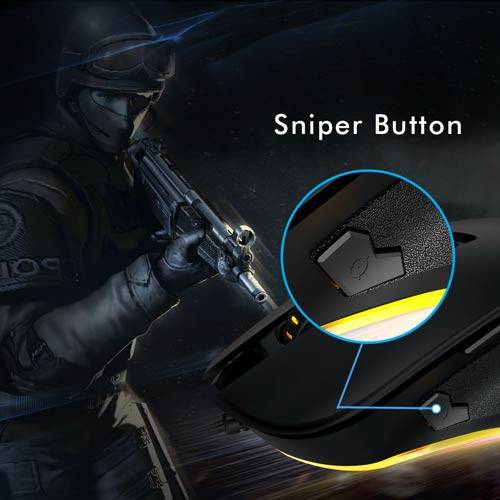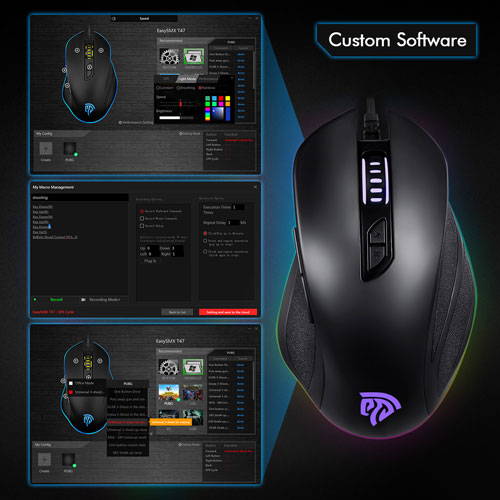 For better performance in games, the updatedversion of software features one PUBG macro package with 22 preset macros,including multiple recoils for various types of guns, one for remapping buttonsand another for shortcuts. Also, you have total freedom to create your ownmacro with max customization you'll ever have.