Product Description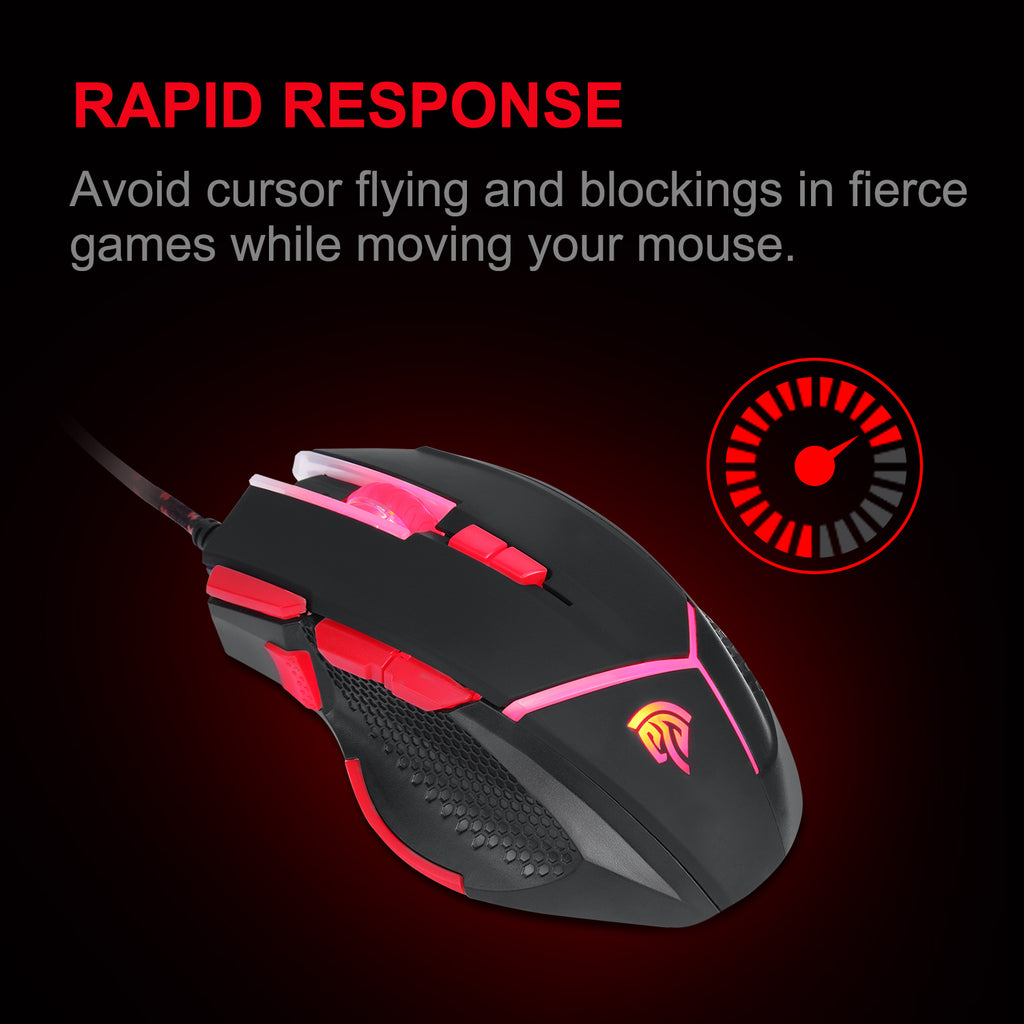 1.The PC mouse is equipped with a dedicated sniper button, so you can instantly slow down the sensitivity
to hit those shots with precision in FPS games such as Fornite,
Overwatch and PUBG, giving gamers the edge needed to outplay the competition.
Also a great fit for day-to-day computing as it easily blends into any office set up.
2.The laptop mouse comes with a set of weights so that you can adjust the center of gravity and overall heft,
depending on whether your prefer speed or accuracy (or a balance of both).The overall weight ranges from 120g
to 146g (all five weights installed).
3.The gaming mouse boasts 8 DPI setting from 4000 to 4000. Switch DPI sensitivity using two DPI settings handy buttons.
This feature serves you great if you need to take advantage of on-the-fly DPI switching to instantly match mouse
speed to various gameplay demands.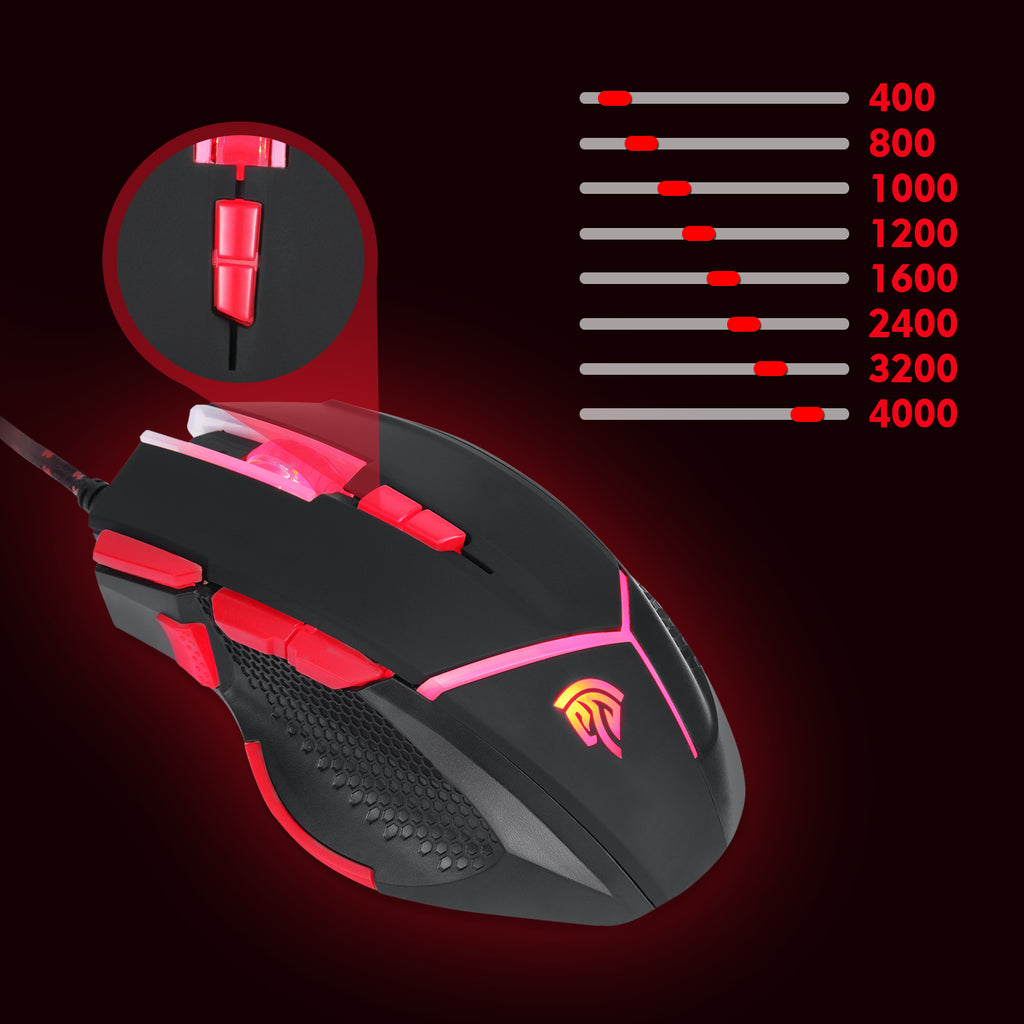 4.The mouse function, key commands and macro setting are all available via the driver. Set the buttons to perform particular in game actions.
Download the latest driver from our official website.
5.This LED PC mouse is compatible with Win10, Win8, Win7, Win XP, Vista, Mac OS, Linux etc.
Forward button, backward button, right button and middle button are programmable. Note that NO programming function for Mac computers.
At EasySMX, we not only offer high quality products, we back them up with 18-month warranty!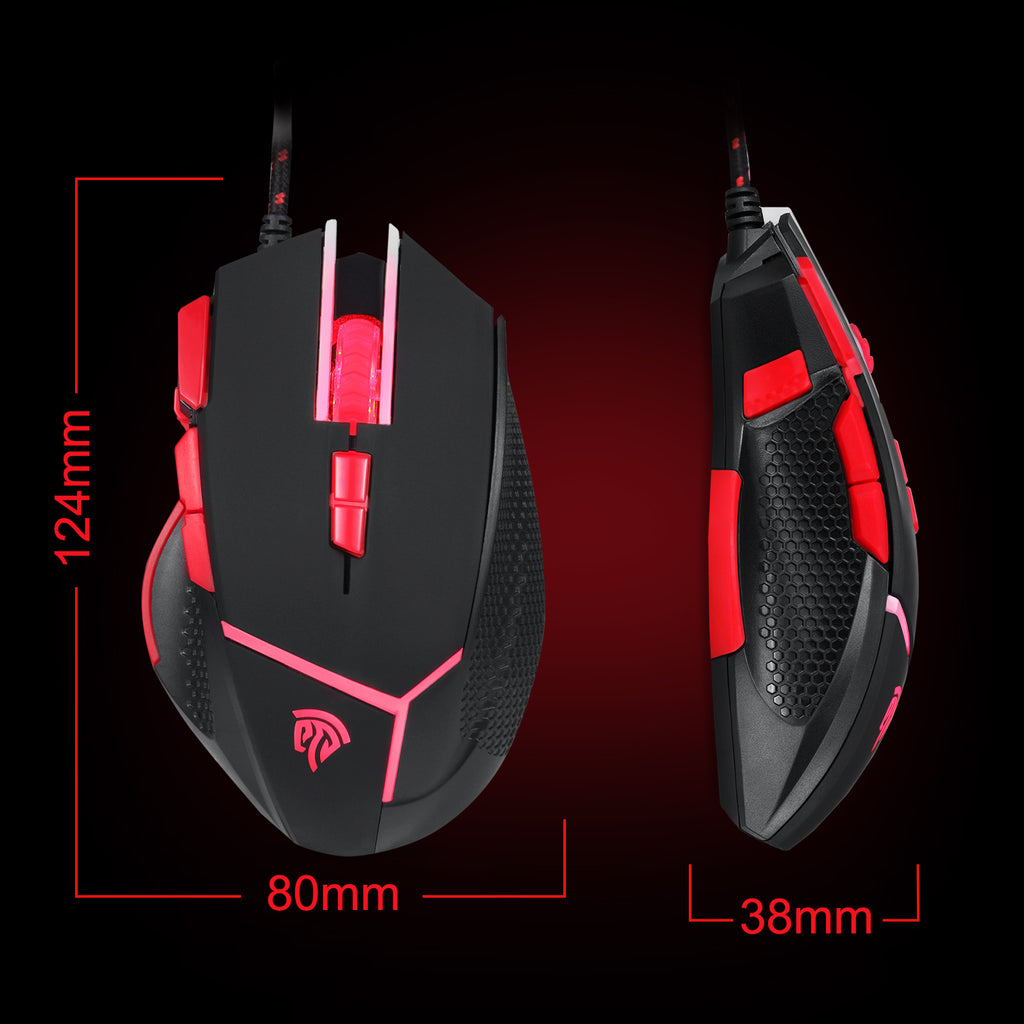 Product Specifications
Cable length: 1.5m
Key life: 3 million times
Interface: USB
Buttons: 9
DPI mode: 400/800/1000/1200/1600/2400/3200/4000
Operating voltage: DC 5V
Operating current: ≤100mAh

Package Content
1 x EasySMX V18 Gaming Mouse
1 x User Manual