Product Description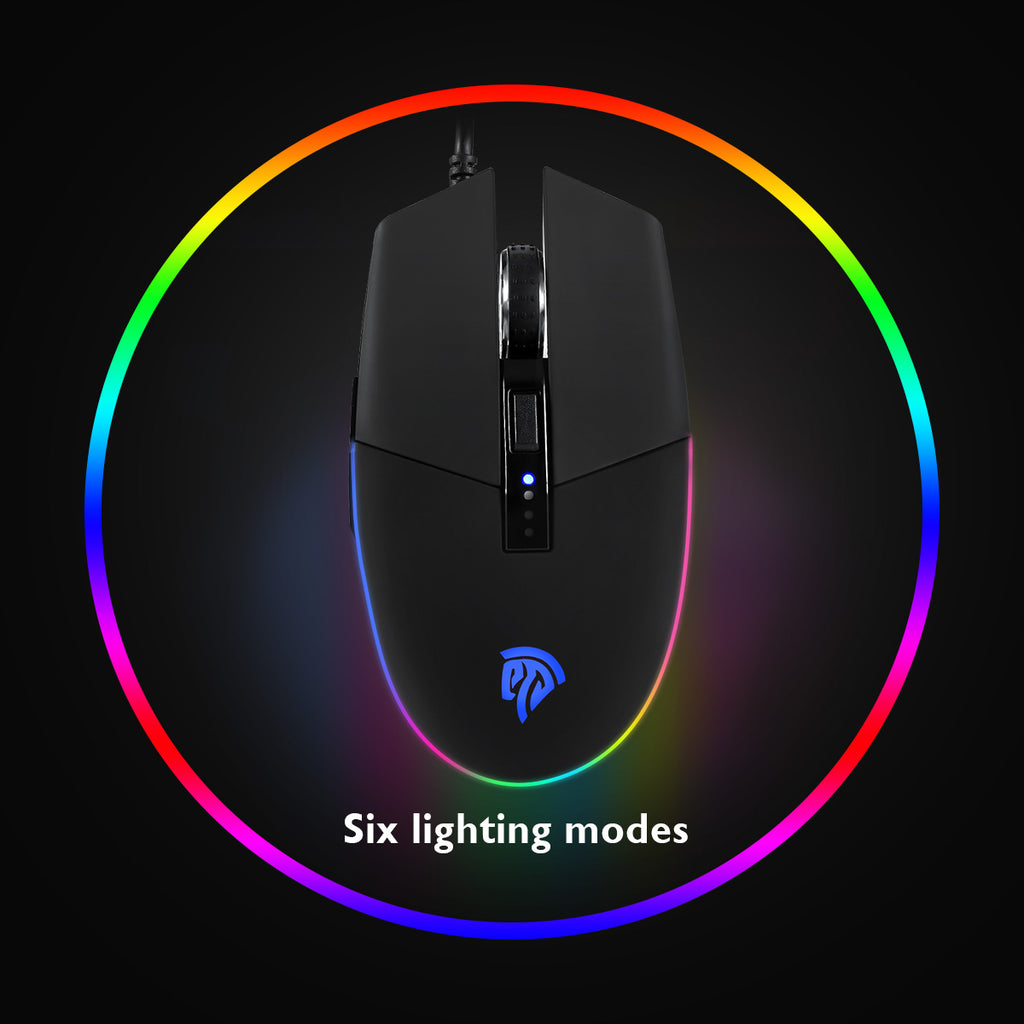 1.The gaming mouse features an impressive DPI setting up to 7000 DPI with 5 DPI settings 800, 1500, 3000, 4500,
and 7000. The DPI shift button behind the scroll wheel lets you alter DPI sensitivity on the fly,
handy if you want to use different settings between the desktop and a game.
There is also a DPI light indicating the sensitivity level you are at.
2.For better performance in games, the updated version of software features one PUBG macro package with 22 preset macros,
including multiple recoils for various types of guns, one for remapping buttons and another for shortcuts.
Also, you have total freedom to create your own macro with max customization you'll ever have.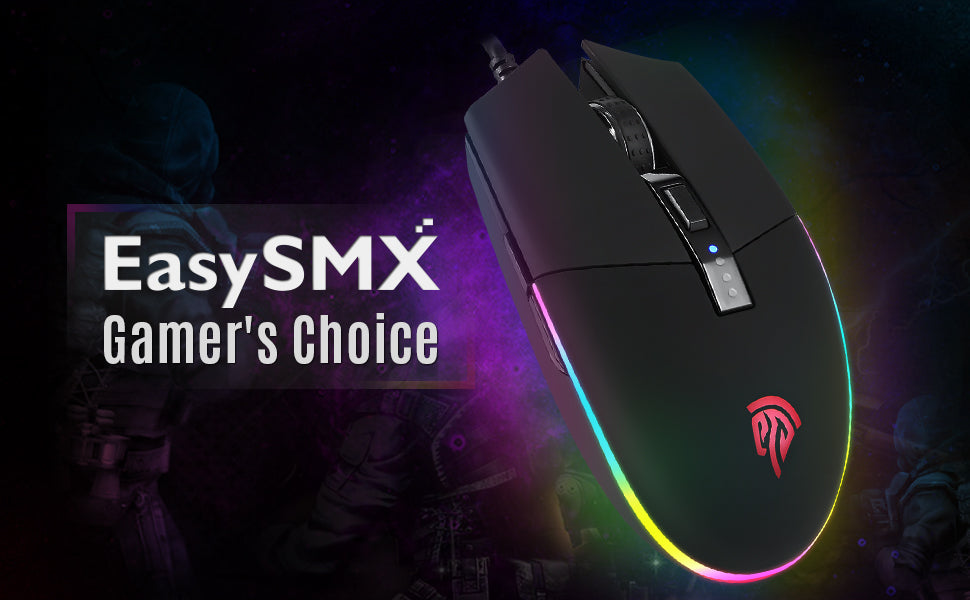 3.The computer mouse comes with six lighting effects so you can not only have this mouse cycle through multiple colors,
but have it display a rainbow of hues. It's a custom-color backlighting where you can choose from an incredible 16.8 million colors.
4.This laptop mouse is designed with fans of LAN parties in mind. 3 profiles can be stored up to on the mouse and
make an unlimited number of profiles on your PC if you log in your account in the EasySMX software.
Simply store the settings in the mouse and it can work with multiple PCs without re-installing software or log in.
5.Compatible with Windows 10, Windows 8, Windows 7, Windows XP, Vista, Linux, Mac OS etc.

Settings On-The-Go
The V50 has five programmable buttons that can be fully configured to suit your favourite games using the EasySMX Gaming Software.
Backlight Color: RGB
Connection: USB
Sensor Type: Infrared
IPS: 80IPS
Acceleration: 20g
Weight: 18g(Embedded)