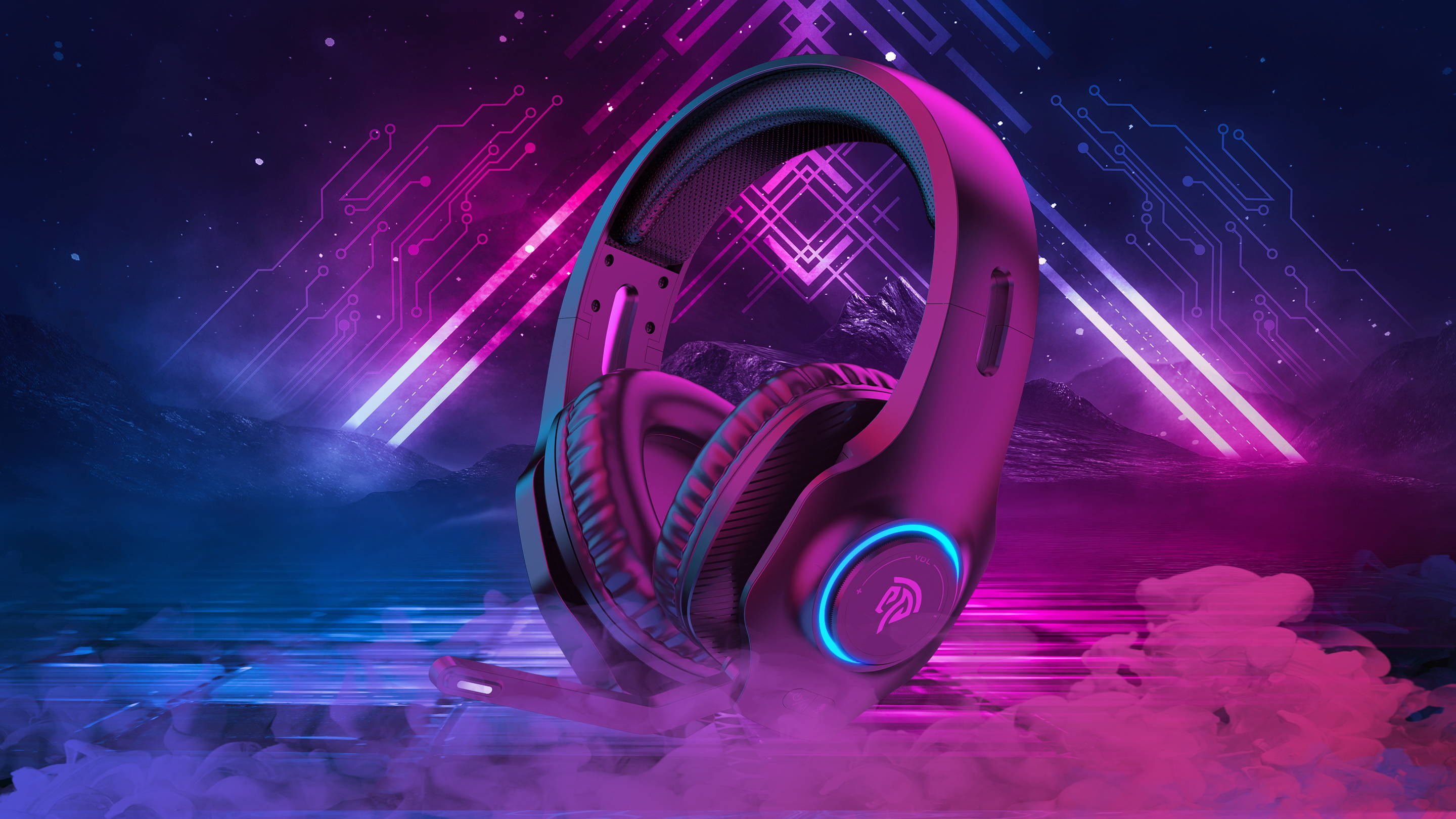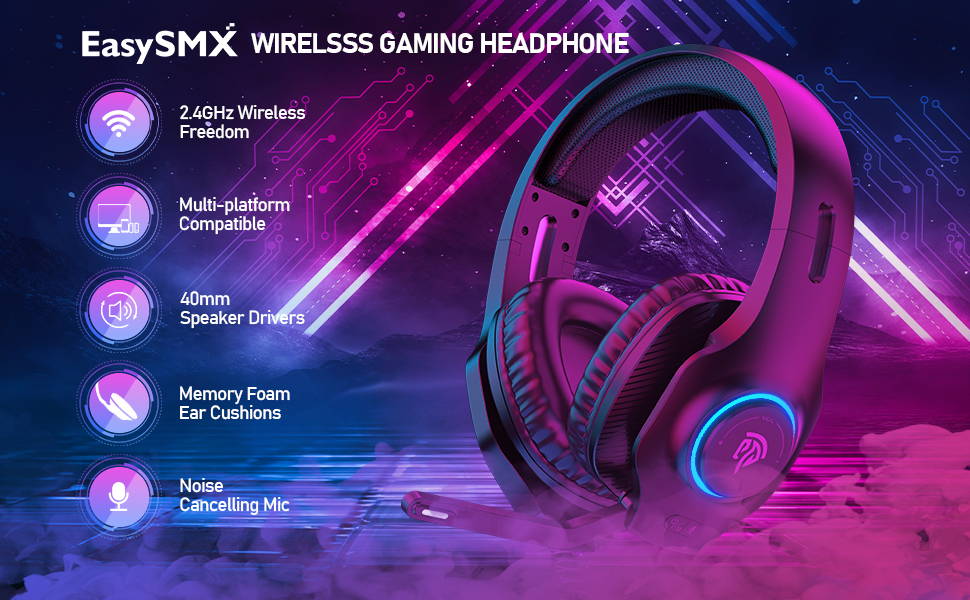 The soft memory foam earmuffs are adaptive to the left and right ear shells, and fit the ears when worn; the adaptive head beam automatically adapts to your head shape when worn, reducing the pressure on the head.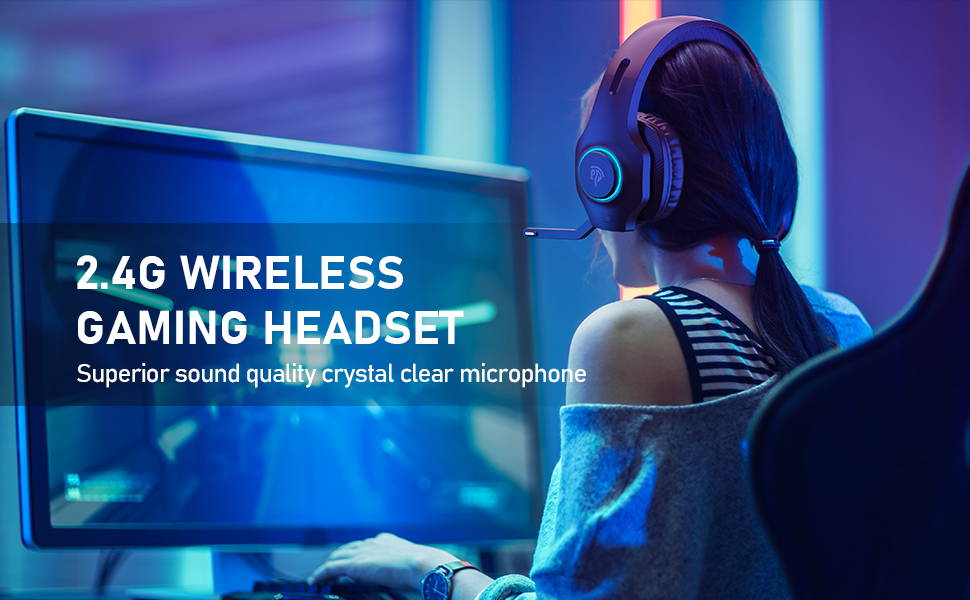 2.4G & Bluetooth Connection
Using wireless 2.4G and wired 2 connection methods, the connection is stable, the transmission delay is less than 30 milliseconds, and you can enjoy a better sound quality experience!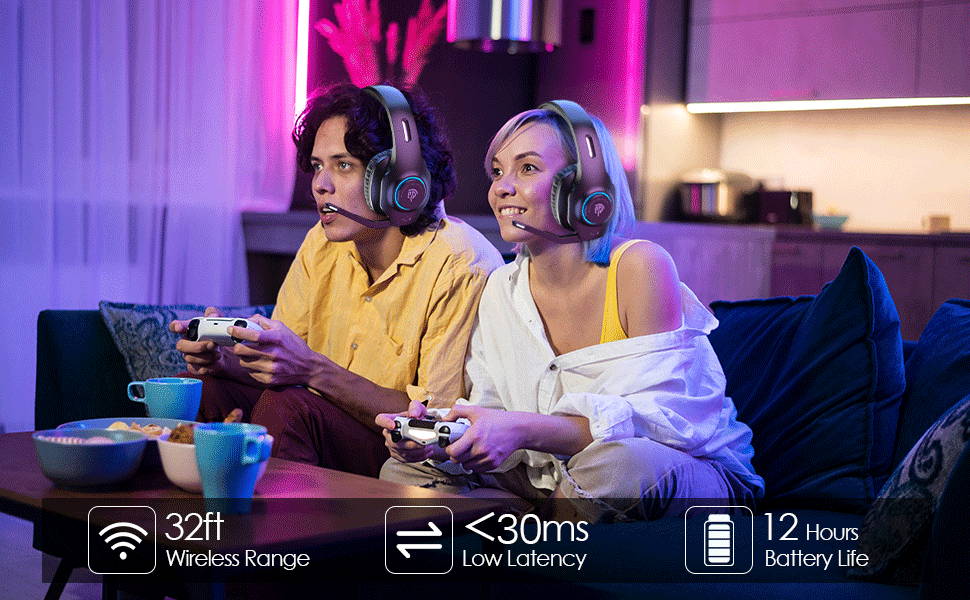 This headset uses a 900mA lithium battery. After fully charged, it can be used continuously for 15 hours without the light on, and 12-13 hours with the light on.
Switch Game & Calls freely