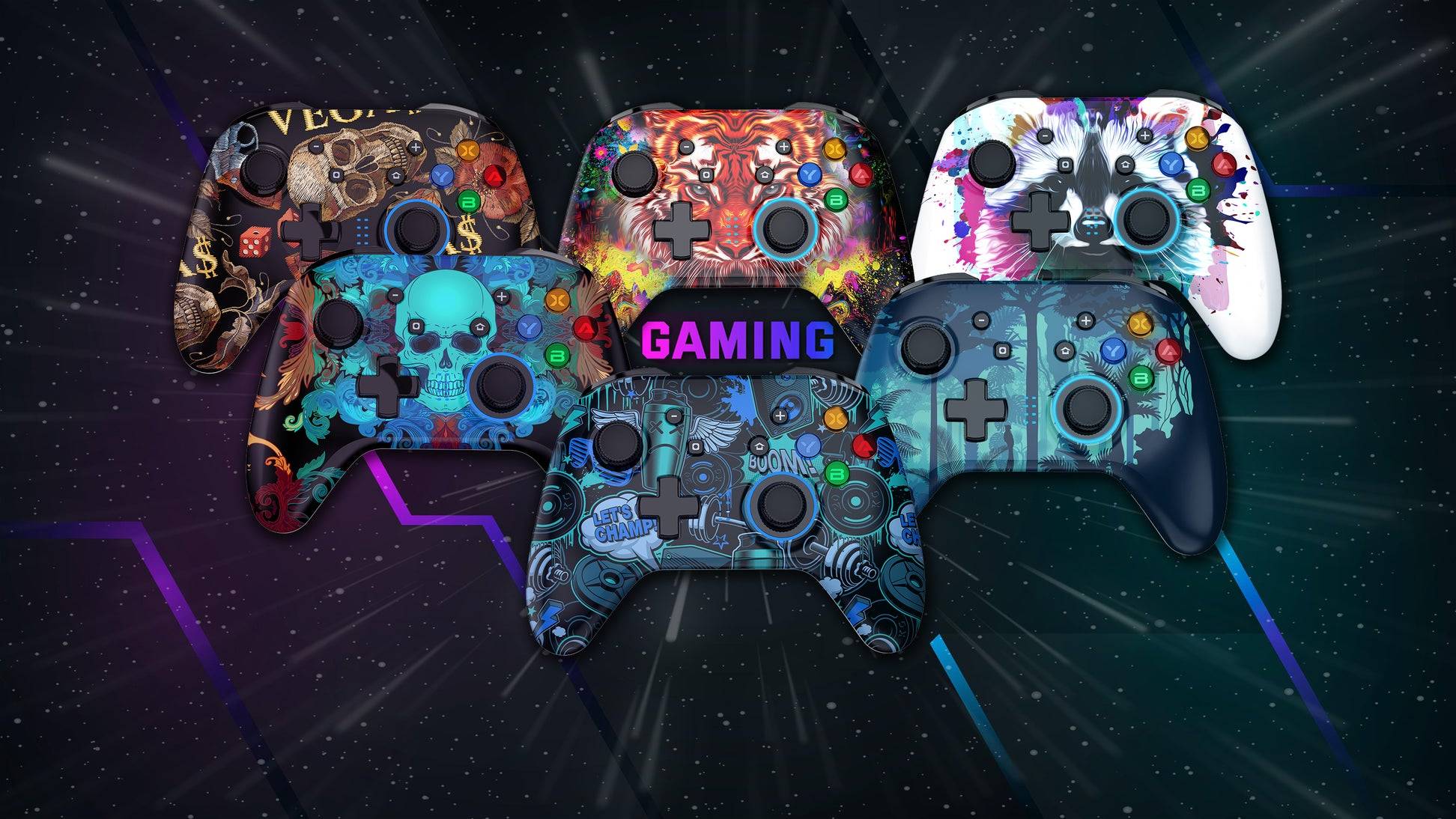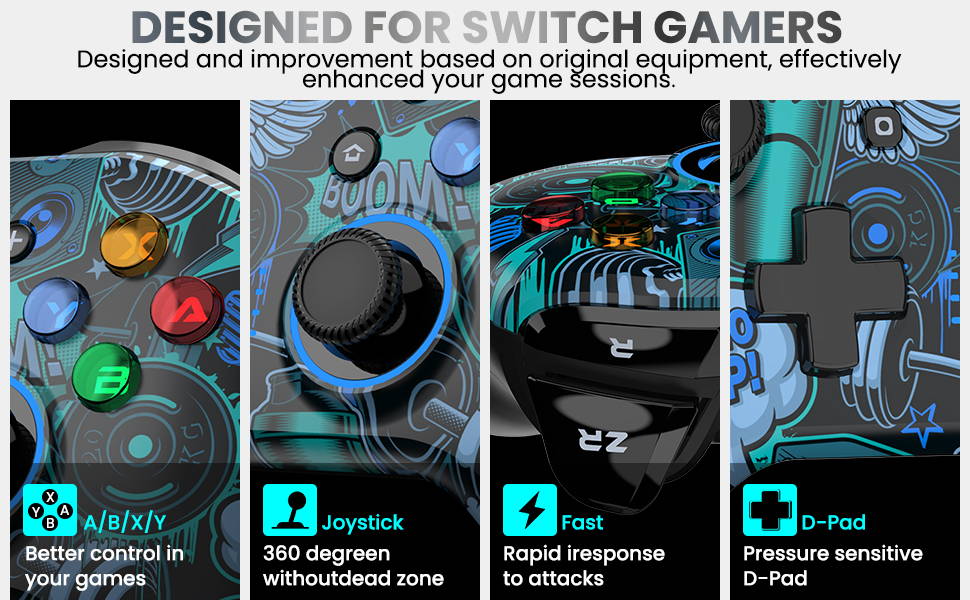 Setting Turbe before gaming, you can running fire with one click, win the games fast and no tired.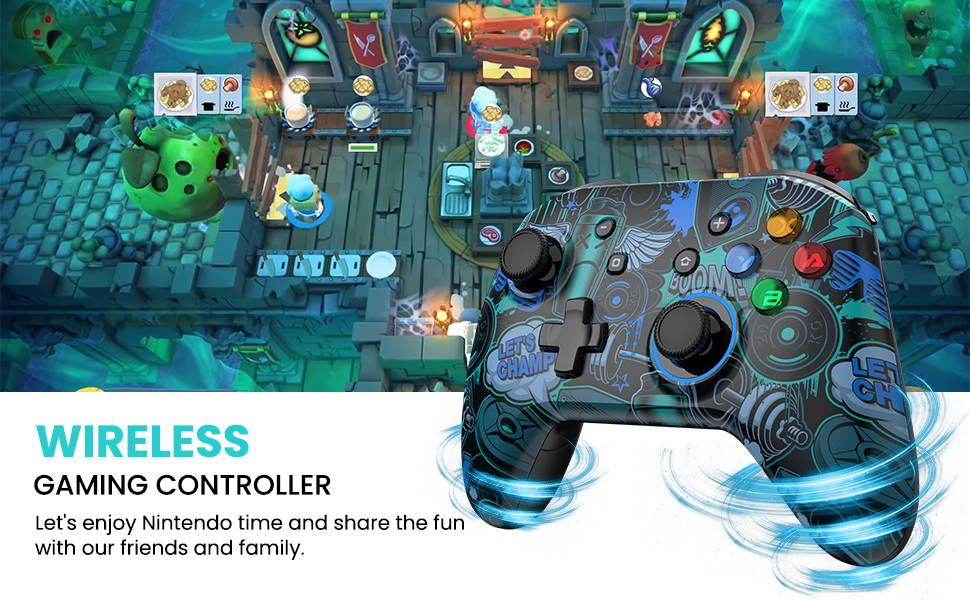 Dual motors vibration function
Dual built-in motors can provide excellent shock feedback for you, offer good game immersion and make you have more fun.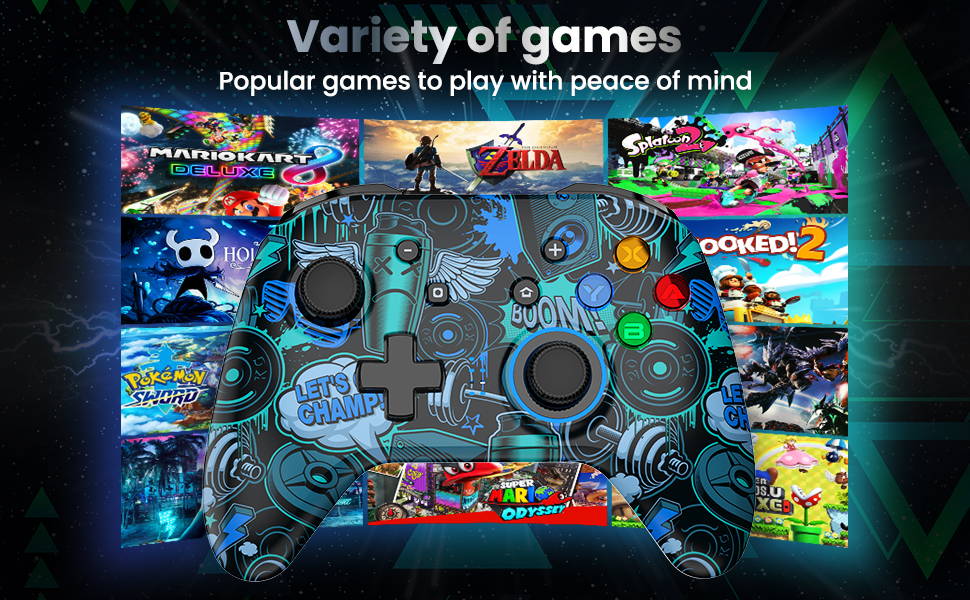 The back of the controller and the rocker mushroom head are made of laser engraving technology, which makes the handle very comfortable in the hand and comfortable for prolonged playing.