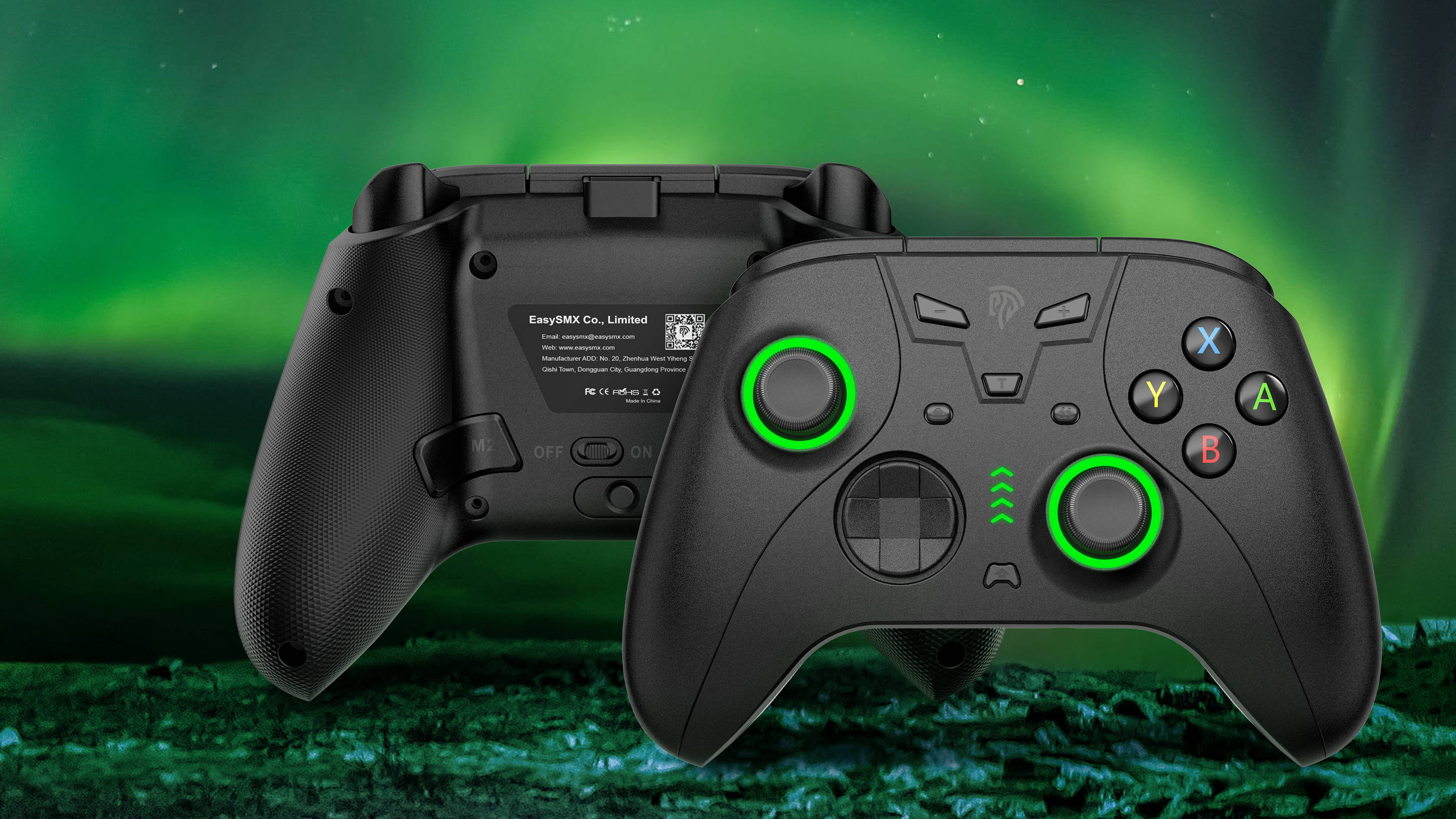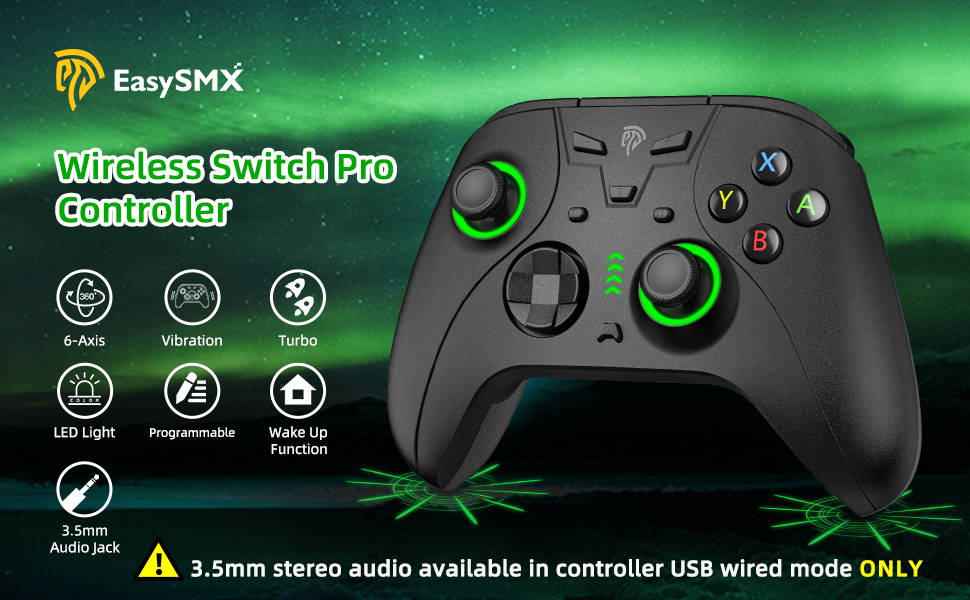 EasySMX 2076 wireless gamepad, supports wake-up, programming, gyroscope, turbo boost, dual vibration, Turbo burst function, and audio function (wired connection status in switch mode) for Switch/Switch Lite/Switch OLED, Windows XP/10 /7/8/8.1,Android/IOS phone Android TV/TV box.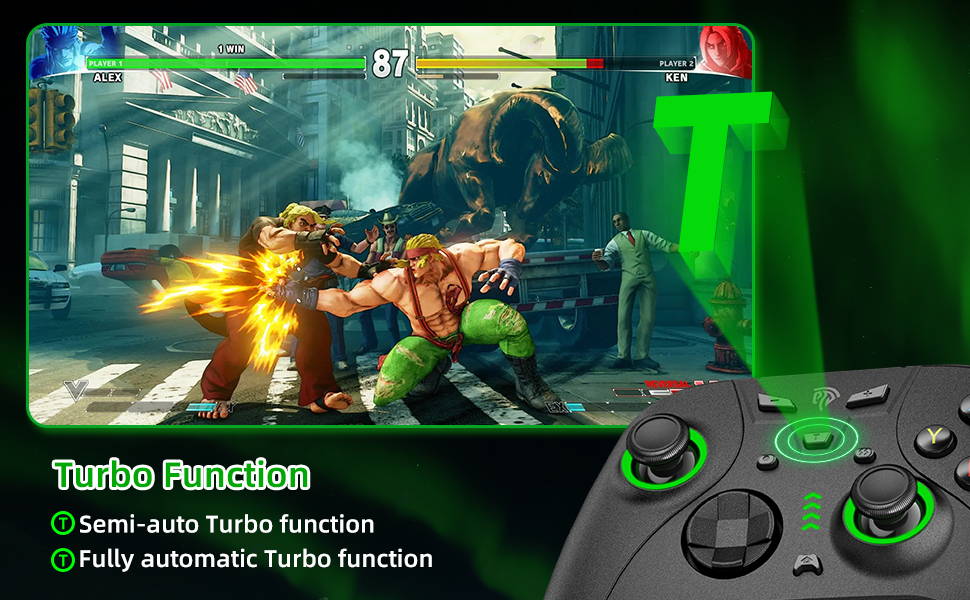 EasySMX 2076 gaming controller has the same turbocharging function and motion control as the official controller, and is equipped with a sensitive six axis sensor to support motion control, greatly increasing the gaming experience for players.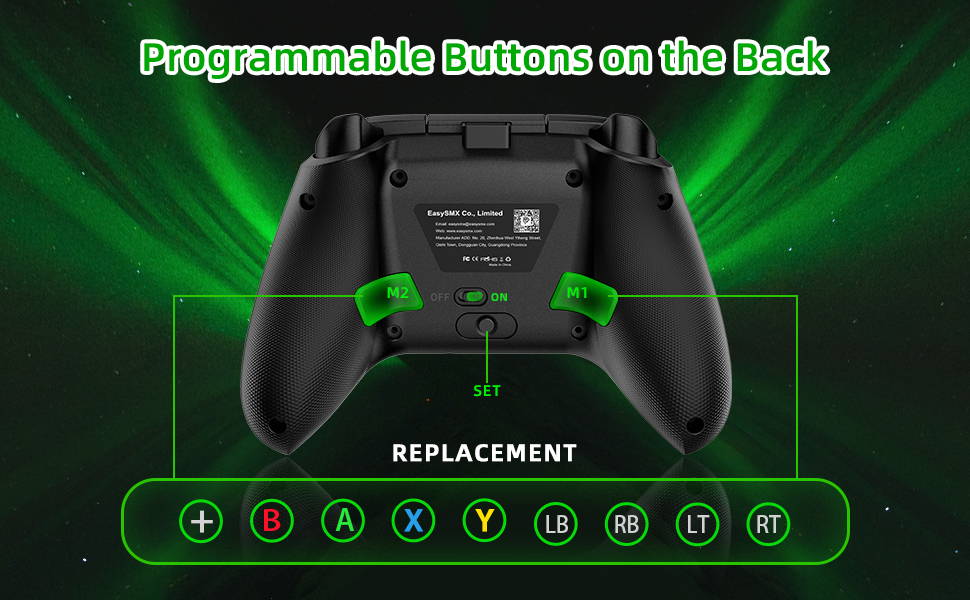 The EasySMX 2076 gamepad has 2 programmable back buttons, which can be set up for one-key combo moves, one-key big moves, etc., helping players easily become masters!