10 Best Valentine CO-OP Games - Have Fun Together!
If you're looking for something to do with your girlfriend or boyfriend 14 Feb Valentine's Day, why not try playing some video games together? There are a number of great ones that are perfect for couples, families and friend groups to play, and they can provide hours of fun and entertainment. So, if you're looking for some great ideas, be sure to check out the list below of the best video games for couples to play this Valentine! I am here to conclude 15 games to get you covered. Let's start to check out!
It Takes Two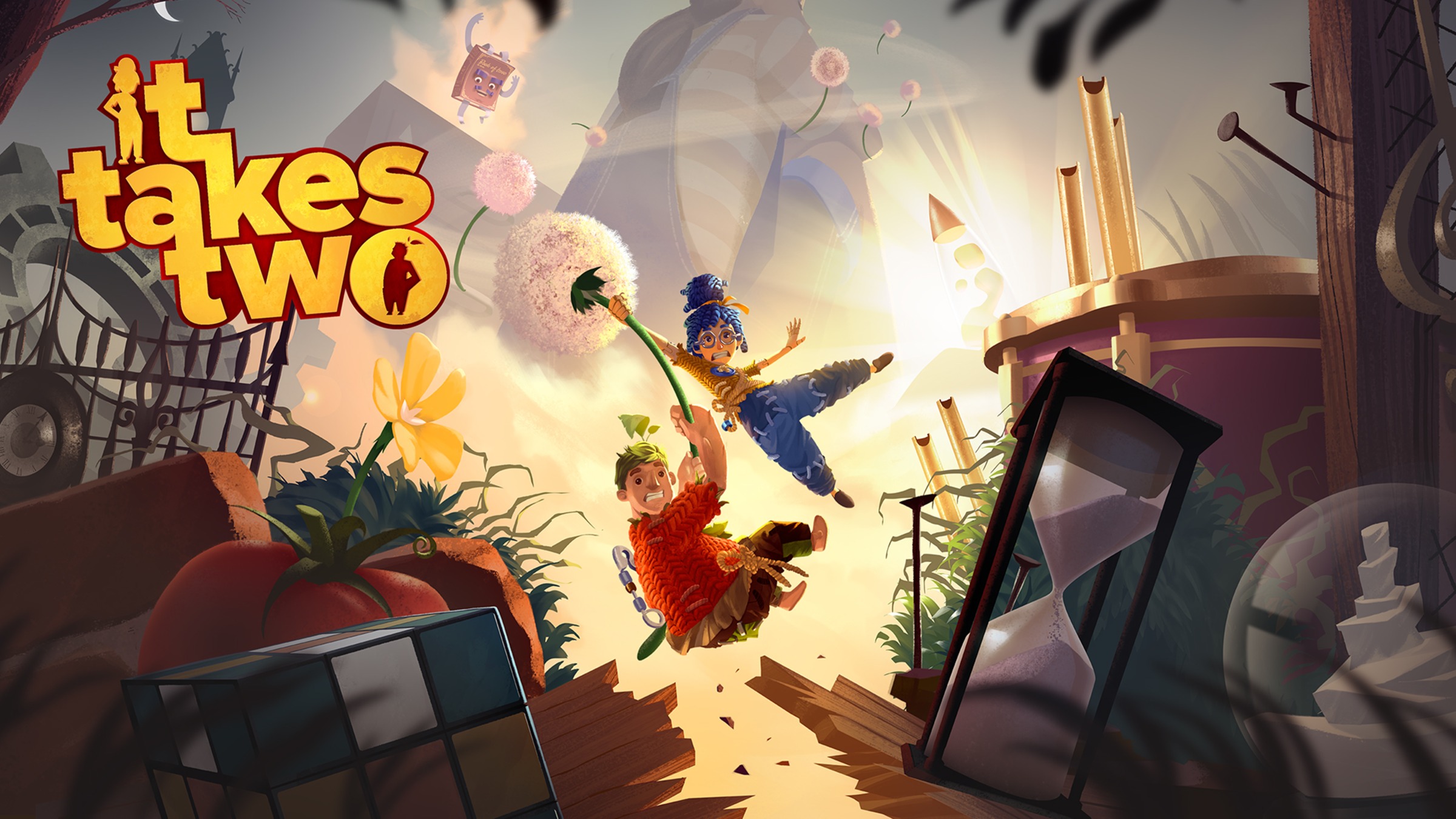 The players embody the resourceful engineer wife, May, and the enthusiastic gardener husband, Cody. At first, the couple raises their daughter Rose in a country home with a few novelty toys and a jungle-like greenhouse. But something happens that makes the couple decide to get a divorce, but because of some magic things take a turn for the worse. And so begins the core mission of It Takes Two.

In an instant, May and Cody go from normal to a few inches tall and are made of clay, yarn and other artifacts. Just like two handmade dolls, their only hope of returning to reality depends on combined efforts. The experience of playing It Takes Two is very diverse, giving you and your partner new and complementary abilities and tools at each level. Experiencing both sides of the gameplay is a great argument for playing two-player games. You'll experience a variety of adventurous moves through a plethora of challenging obstacles, some magical, some not, but each is cooperative for both players, and the better you work together, the faster you'll get through the levels.

Platform: Nintendo Switch, PlayStation 4&5, Xbox One & Xbox Series X/S, Windows


Overcooked 1 & 2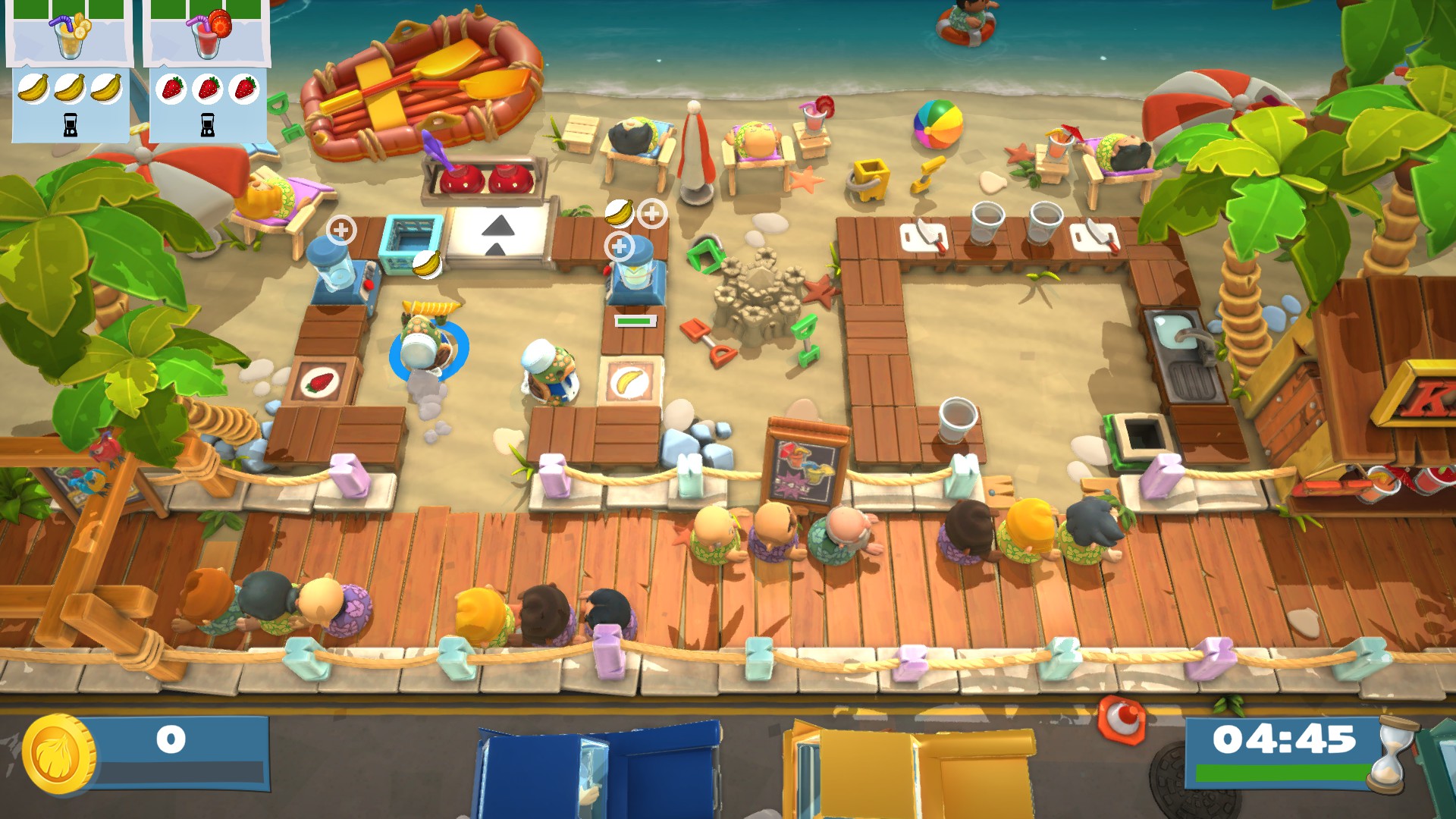 In this game, you work together to prepare and cook dishes, but your kitchen is under a constant state of chaos. Your and your partner's goal is to complete each level by meeting your customers' needs while keeping your kitchen in order. The more happy guests you can feed, the higher your ranking and the faster the game's narrative will progress. The name of the game is teamwork, so talk often and stay alert. This game will test your ability to communicate and work together as a team. But I should remind you guys: The stress of this game can be a real test on how your relationship holds up under pressure.

Platform: PlayStation 4, Nintendo Switch, Xbox One, Steam

Left 4 Dead 2
For couples who fantasize about killing zombies together, this co-op horror first-person shooter can be a great idea for your date night, whether it's smashing them with a frying pan or slicing their rotting flesh with a samurai sword. It's exactly the kind of virtual experience Left 4 Dead 2 offers: it's a lot of fun, but it's also full of scary moments that require good teamwork and courage. So be safe, and save your lover!

In addition, surviving hordes of scary zombies support two other players having more fun together, which means a chance to double-date another couple.

Platform: Xbox 360, Microsoft Windows, Mac operating systems, Linux

The Dark Pictures Anthology
The follow-up to Until Dawn, the anthology series, officially added the multiplayer feature that players inserted in the earlier game by passing a controller. Movie Night Couch Co-op is perfect for a romantic evening out with horror lovers, as you and a partner (and up to three other players) can take turns controlling a handful of characters. We strongly recommend the latest version of "House of Ashes", Despite some of the ups and downs of the storyline, I believe it will give couples a deep impression of each other in the play. And with three different choices of game, you and your partner can play through the series multiple times with different results.
Platform: PlayStation 4&5, Windows, Xbox One & Xbox Series X/S
Animal Crossing: New Horizons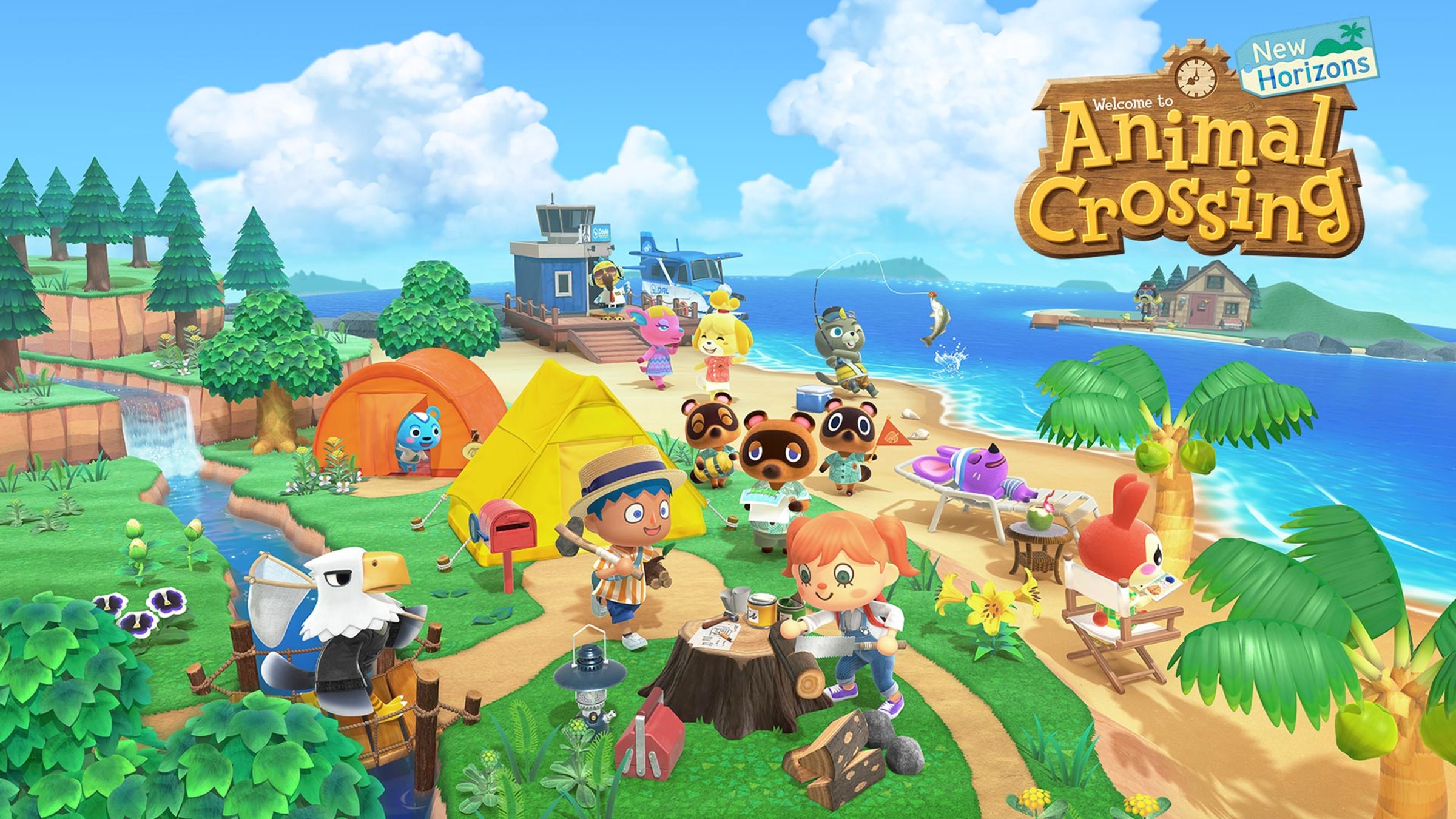 If you are in a long-distance relationship, this game can be a perfect choice.This game is special for Switch players, you and your partner will own a piece of land and you need to decide what to do with every detail on your island. You can build a town, collect items, and interact with the many creatures that live in the area. Furthermore, you can even recreate IRL place where you have dated, to rewind the romance
Platform: Nintendo Switch
Heave-Ho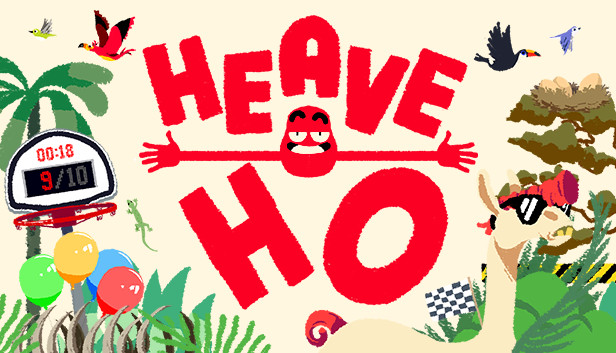 The sole aim of the game is to reach the end goal and for players to simply not fall to their deaths! But that is not possible kinds of easy. Players can only control their own twos arms as they grapple across great chasms and fling themselves into the great beyond.
Players can grip onto each other, putting their full faith and trust in one another.
Platform: Windows, Mac, Nintendo Switch
Unravel Two
Unravel Two is a puzzle-platform game and the sequel to the 2016 game Unravel. This game tells the story of two playable Yarny characters, adorable beings made of yarn, who are permanently connected by a piece of thread. Players must work together to solve tricky puzzles and traverse spectacular environments together, ranging from urban metropolises to beautiful natural landscapes.
Platform: PlayStation 4, Nintendo Switch, Windows, Xbox One
A Way Out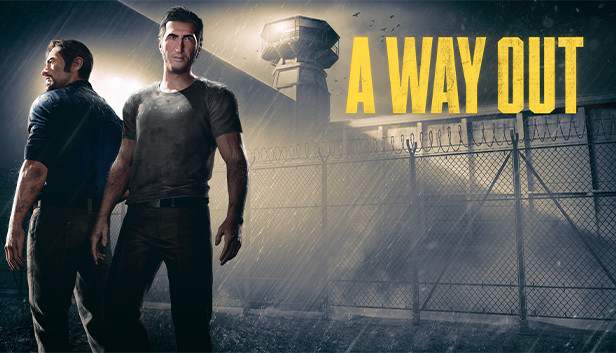 A Way Out is one of the most innovative local multiplayer games ever released, as it's designed specifically for the couch co-op experience (just like It Takes Two). It follows the harrowing journey of two convicts, Leo and Vincent, who team up to break out of prison and go on the run from the authorities. It's an engrossing tale that'll hook you from start, and your actions throughout the game have a major impact on the ending. Its gameplay is also very unique, with each player taking on the perspective of the character they control. There are moments where you will both share one screen, and there are moments when the game will change to split-screen; for instance, one character may be moving around to perform an action, while the other could be watching a cutscene.
For couples who love a good story, A Way Out is a fantastic option, playing out like an interactive movie. It's very much a game about relationships, though there's very little romance, and it requires a good amount of cooperation and communication as well.
Platform: PlayStation, Xbox, Windows
Mario Party Superstars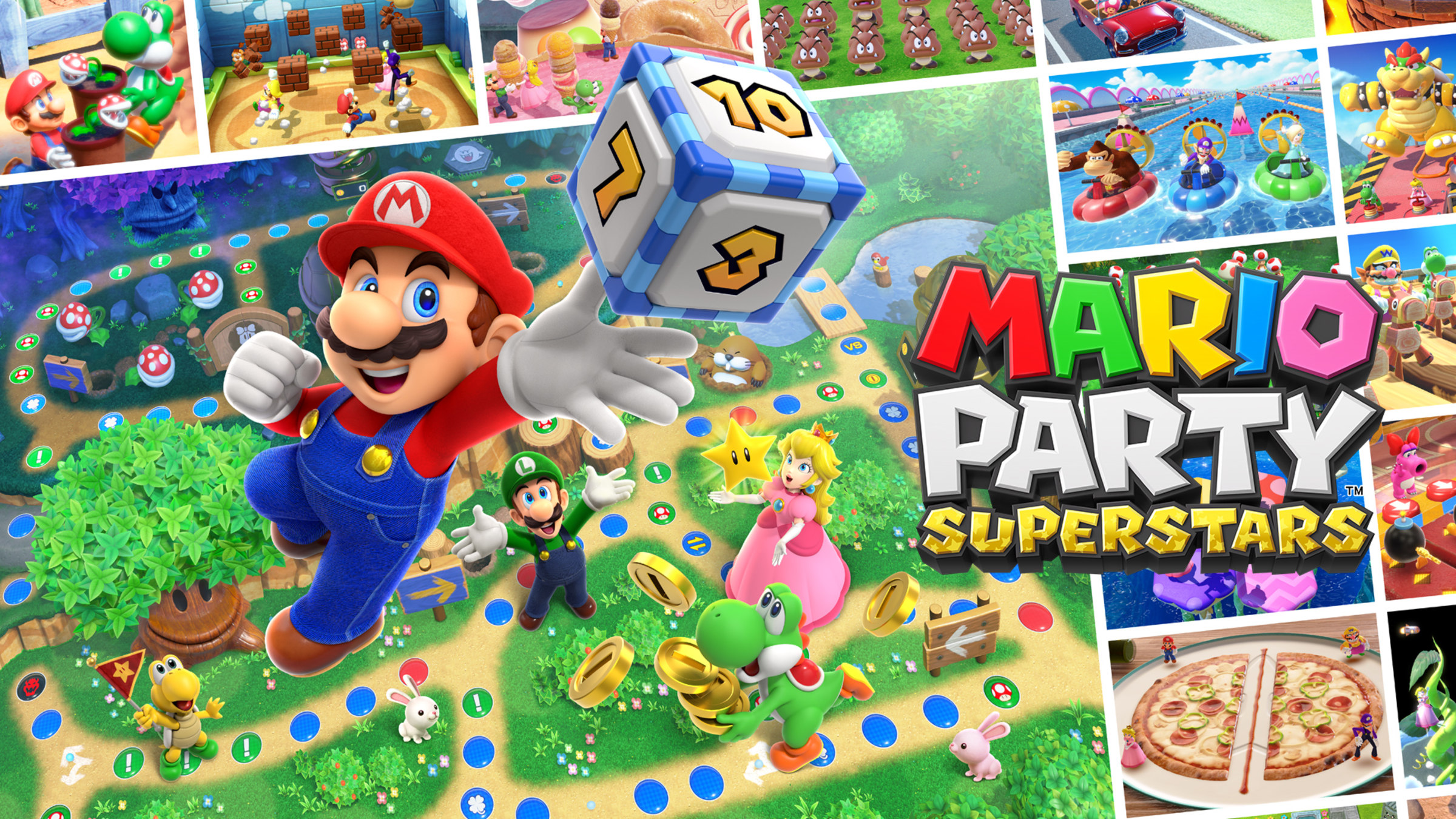 This list wouldn't be complete without a Mario Party game! With 100 mini-games, both you and your sweetheart will enjoy dozens of hours of pure fun. Race to get the most stars and sabotage the other players on boards like the stellar Space Land or the spooky Horror Land! Party at your own pace by suspending a game and picking up right where you left off!
Platform: Nintendo Switch
Lovers In A Dangerous Spacetime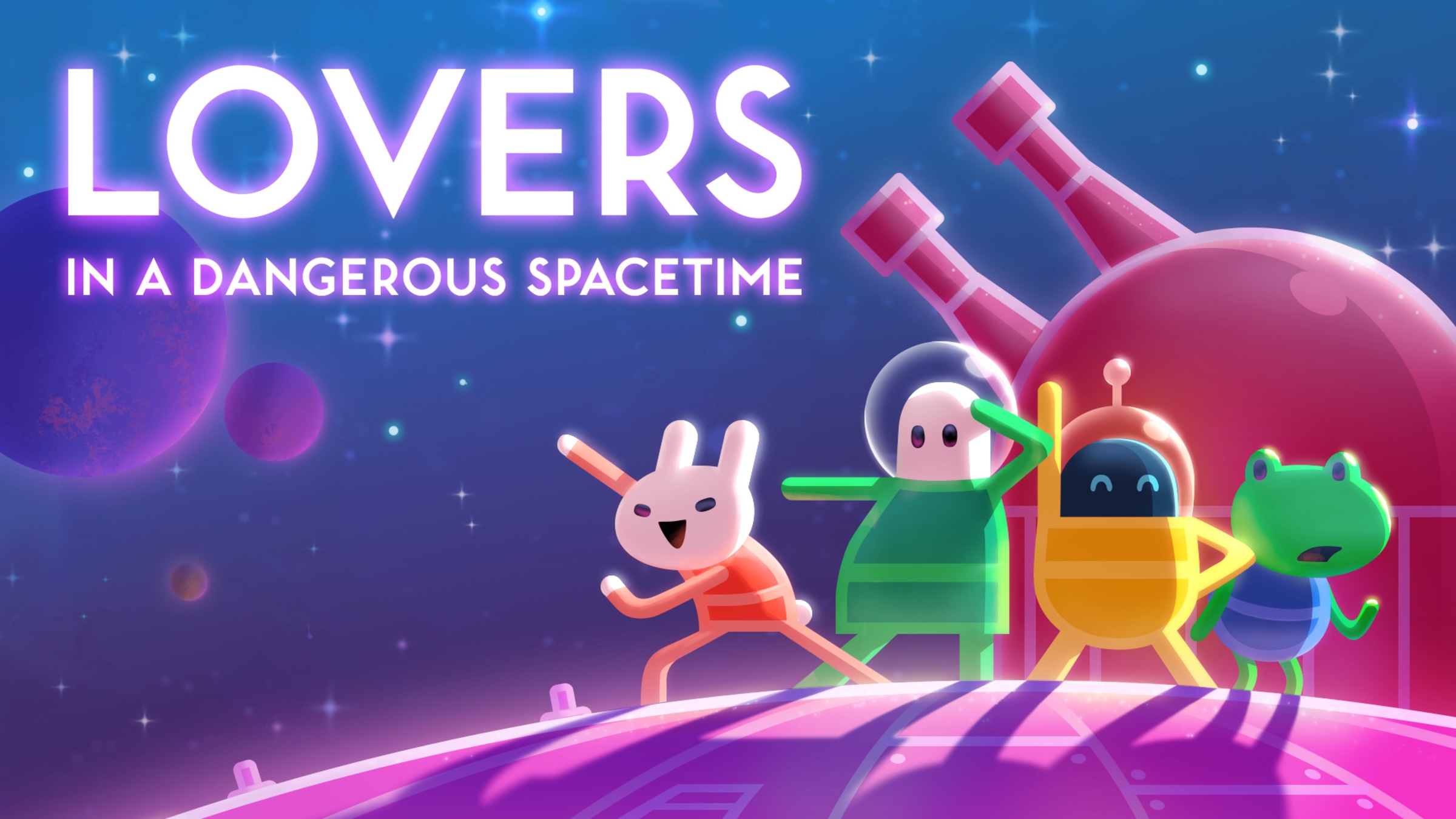 In this colorful couch co-op adventure, you and your partner will explore the galaxy as LOVERS (which stands for League of Very Empathetic Rescue Spacenauts), using teamwork to battle the evil forces of Anti-Love and rescue adorable space-bunnies. Together, you'll have to control the ship, using turrets and lasers to attack, shields to defend, and thrusters to navigate the environment. This is one game that can get very hectic very quickly and will definitely test your communication skills, but it's also a blast. There's a single-player mode as well where you get help from an AI pet, and up to four players can join in.
Platform: Switch, PlayStation, Xbox, Windows
Tips for Playing Together
If you are ready to play video games with your partner, there are a few things you should keep in mind. First, make sure that you are both having fun. This may sound obvious, but it is important to remember that you both should be enjoying yourselves. If one of you is not having a good time, then the experience will not be beneficial.
Next, make sure that you are communicating. Whether you are building a town in animal crossing: new horizons, blowing up zombies in left 4 dead 2, or cooking dishes in overcooked 1 & 2, communication is key. Make sure you know what your partner is doing, where they are going, and how they want you to help them. Finally, make sure that you are keeping things fair.
Whether you are playing against other people or another person, make sure that both of you are experiencing the same challenges. If one of you is having an easier time than the other, the experience will not be fun for everyone involved.
What'e more, EasySMX also prepare sepcial bundle sets for you and your significant partner! Up to 46% off! Let's have fun together!
---
3 comments
---
---