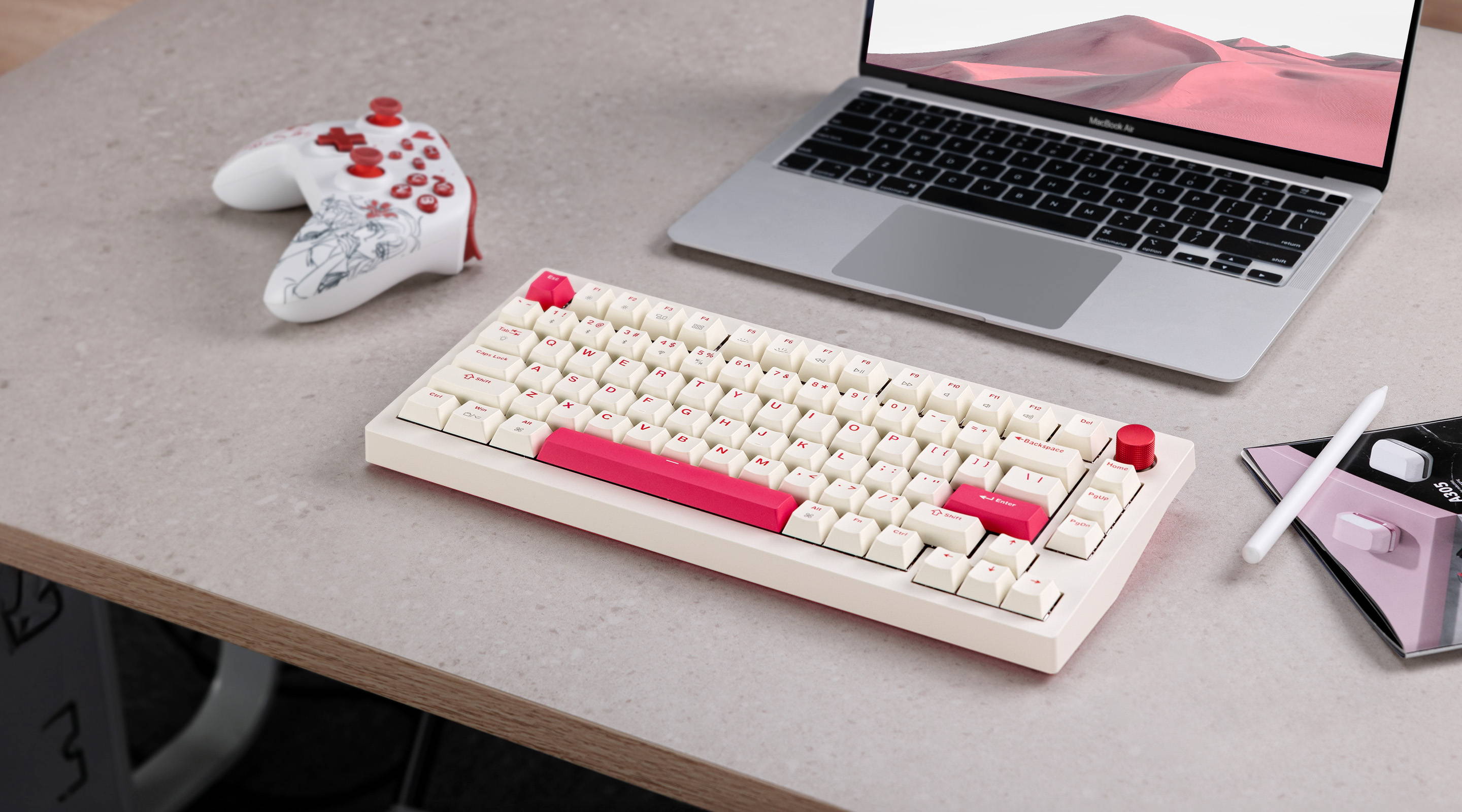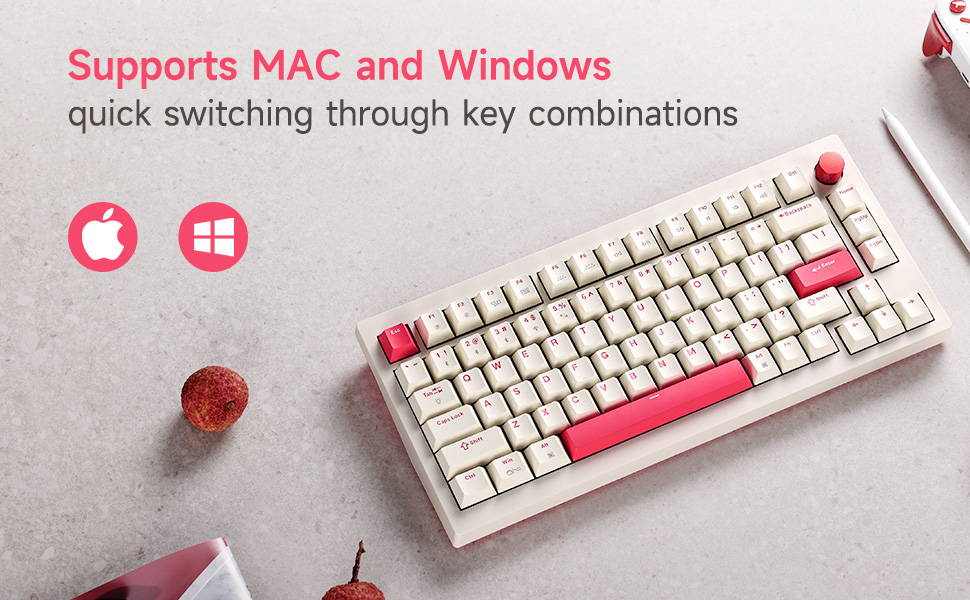 Cross-Platform Compatibility
Compatible with both MAC and Windows systems, our keyboard provides seamless compatibility and allows you to switch between systems effortlessly using intuitive key combinations, ensuring a smooth gaming experience across different platforms.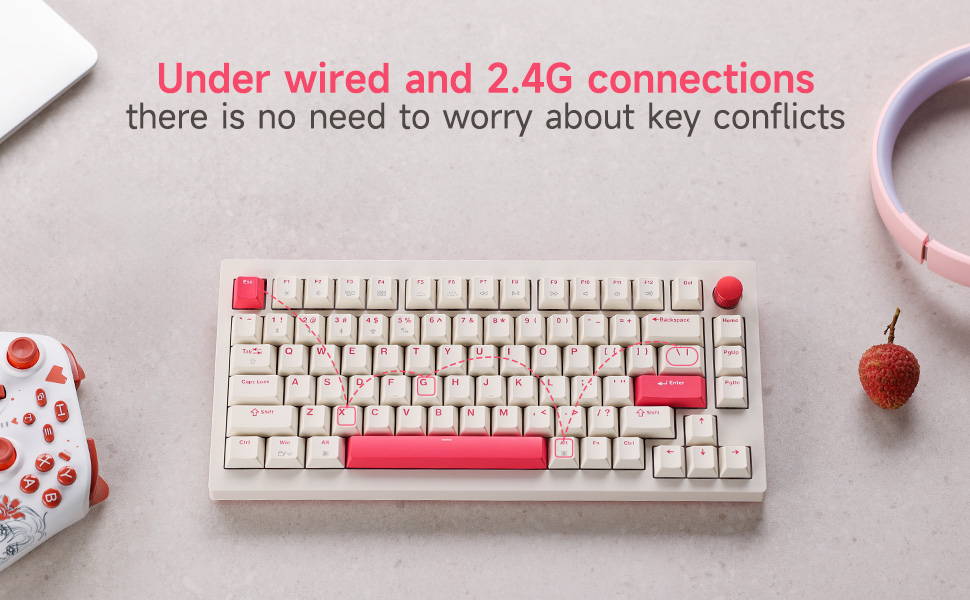 More Flexible Connection Methods
Whether you use Bluetooth, Type-C or 2.4G wireless connection, you can freely choose the method that suits you best. In Bluetooth mode, connect up to 3 devices at the same time; 2.4G wireless connection realizes no sense of delay, bringing a real and smooth gaming experience.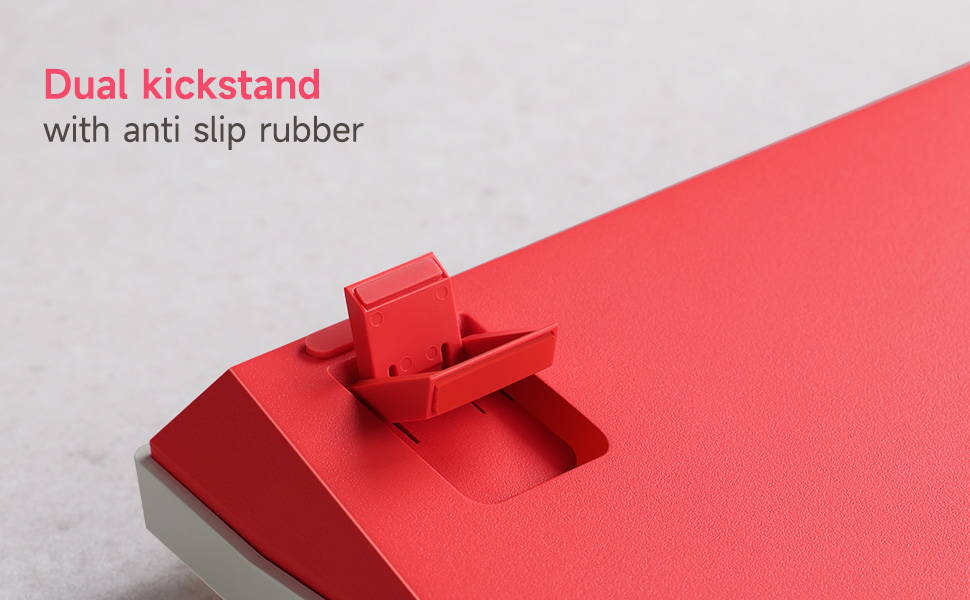 Firm and Comfortable Adjustment
You can automatically adjust the foot support according to your preferences; The foot support is made of non slip rubber, providing additional stability and comfort, allowing you to have a better experience during the competition.
What is the difference between Silver and White Switch?
Silver: Trigger pressure 45±13gf, total key travel 3.4±0.4mm, pre-travel 1.20±0.30mm
White: Trigger pressure 38±15gf, total key travel 4.00mm, pre-travel 2.00±0.6mm