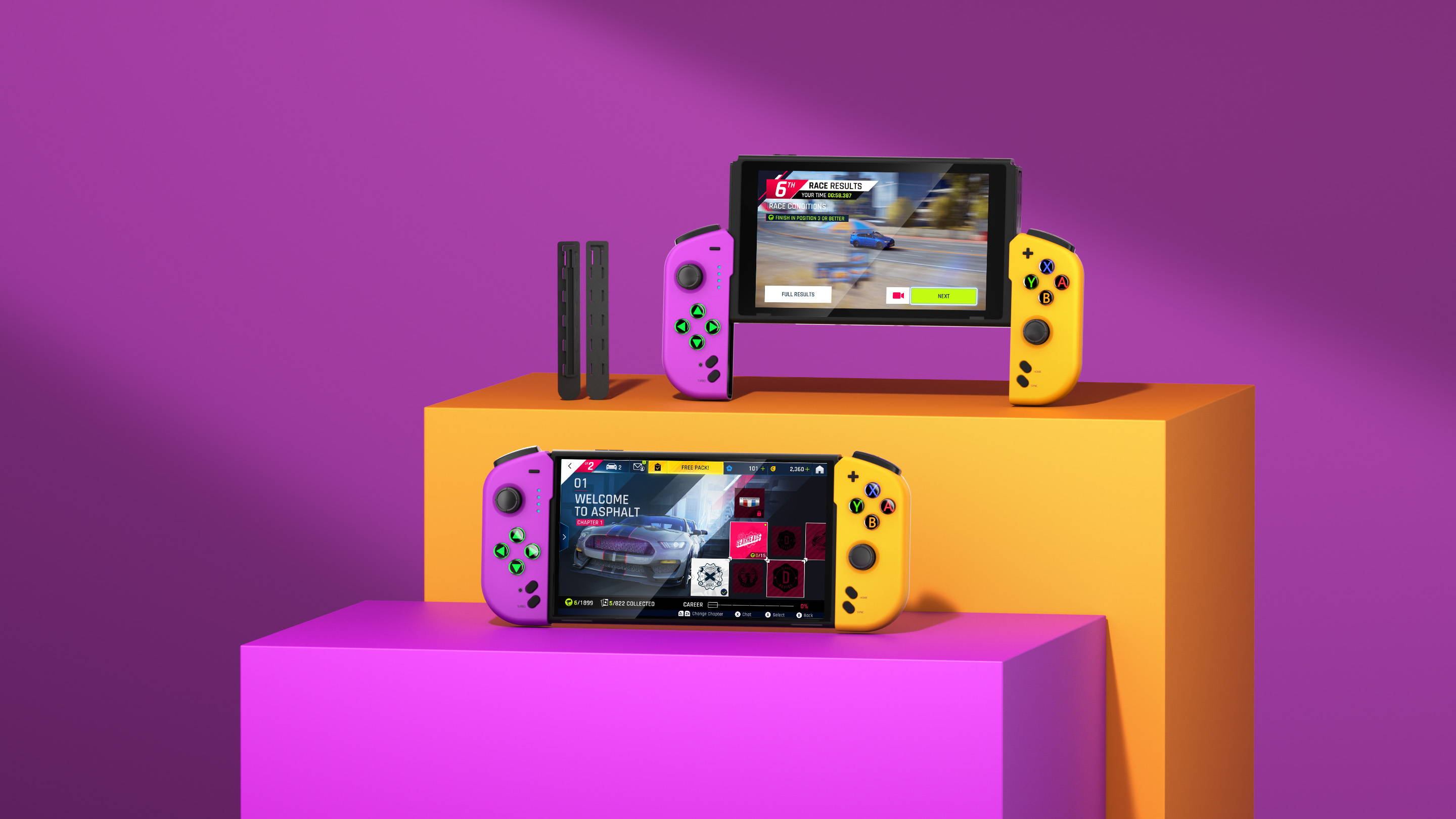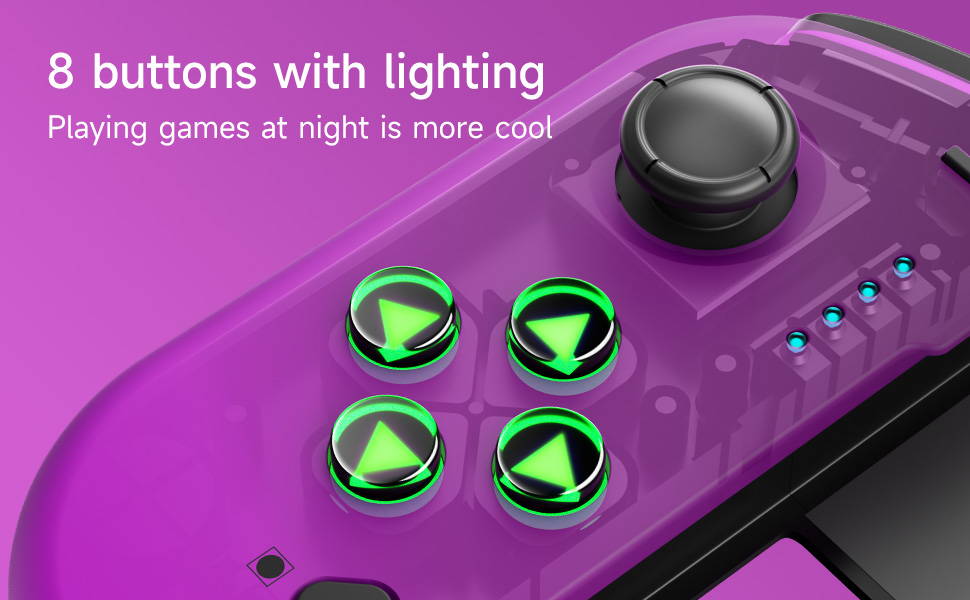 Using the "L3" and "+" buttons to easily switch the LED lights on and off provides a visually captivating gaming experience, adding excitement and immersion to your game.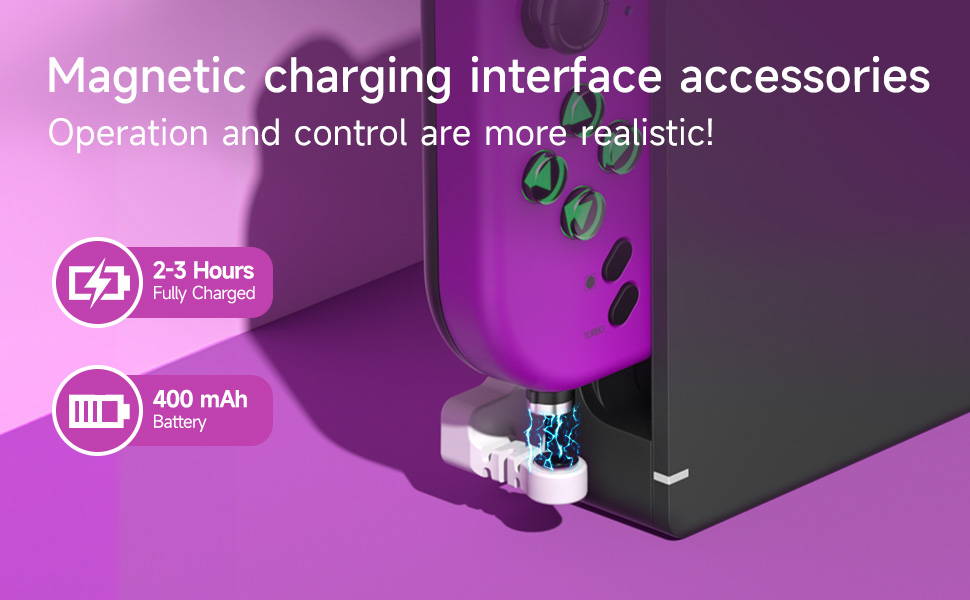 Convenient and Fast Charging
The added magnetic charging port allows you to charge both the STK-7046 and Nintendo Switch simultaneously, saving you time and ensuring that both can play games. The charging time is 2-2.5 hours, and you will soon resume playing your favorite games.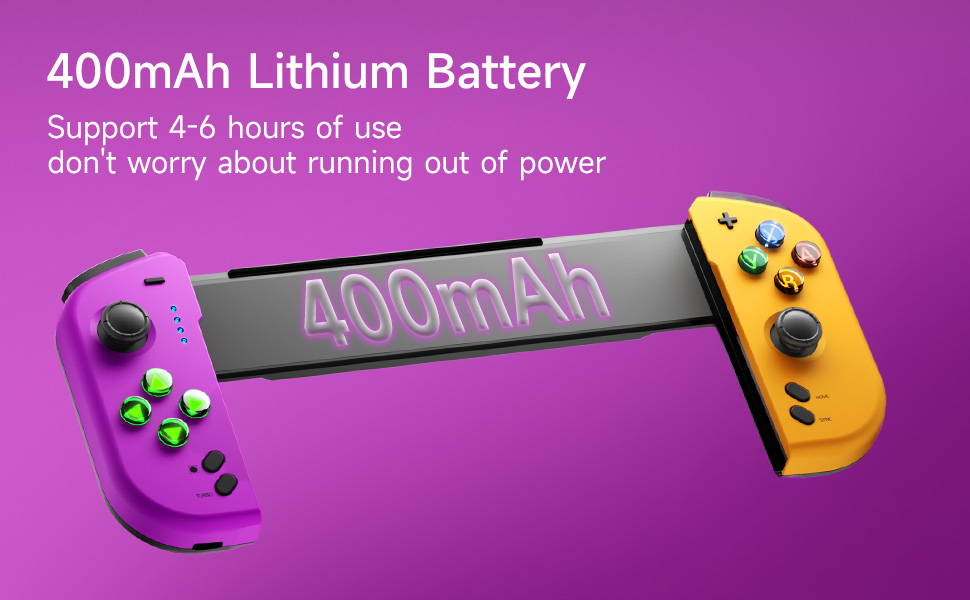 Paired with a 400mAh lithium battery, the STK-7046 can be used for 4-6 hours with lighting, and approximately 10 hours with lighting turned off.