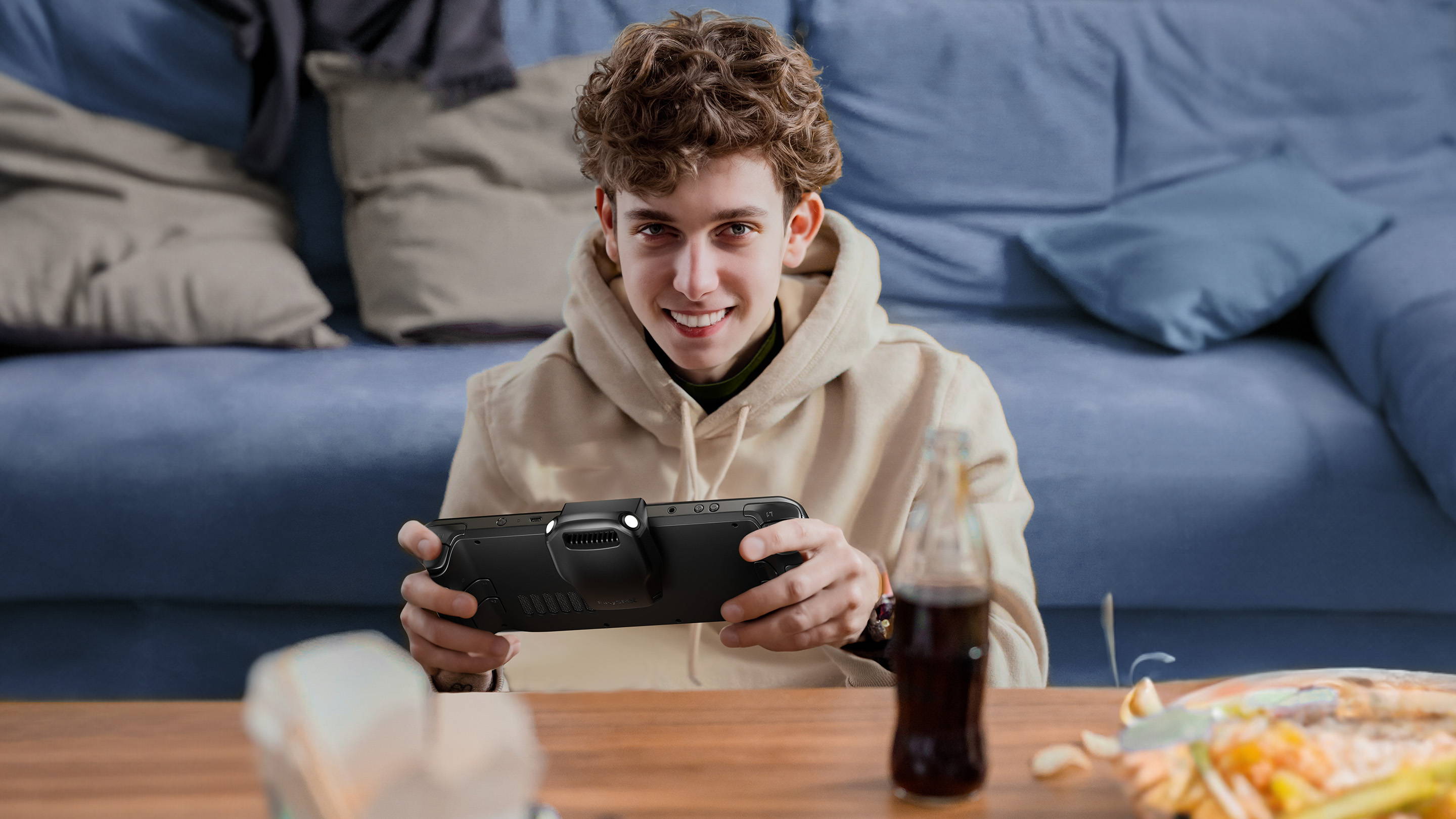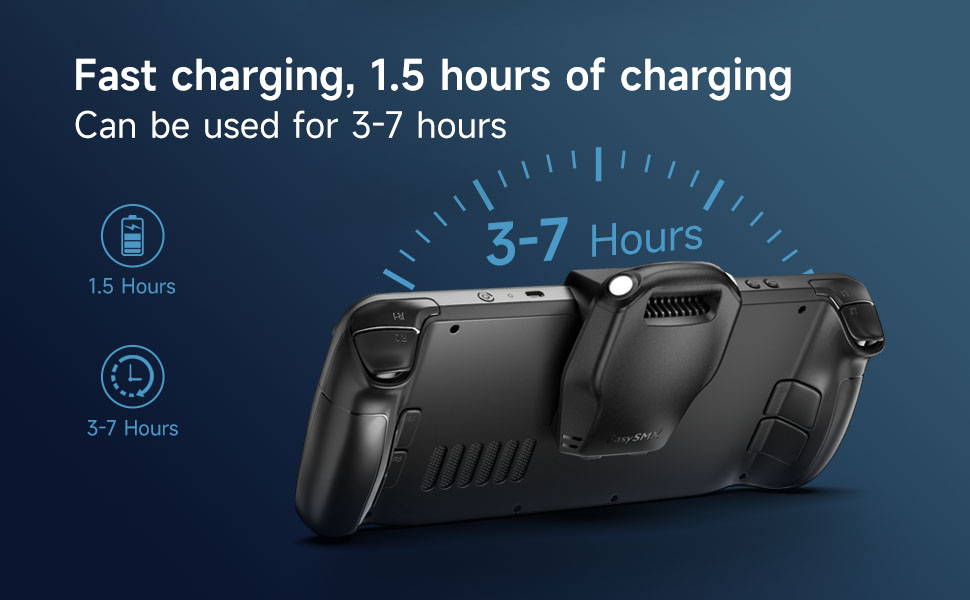 Reimagined Charging Experience
With just a 1.5-hour charging time, you can enjoy a remarkable 3-7 hours of cool gaming sessions. For those moments when you prefer a darker gaming environment, a simple double-click on the button allows you to turn off the indicator lights, ensuring a seamless and immersive gaming experience.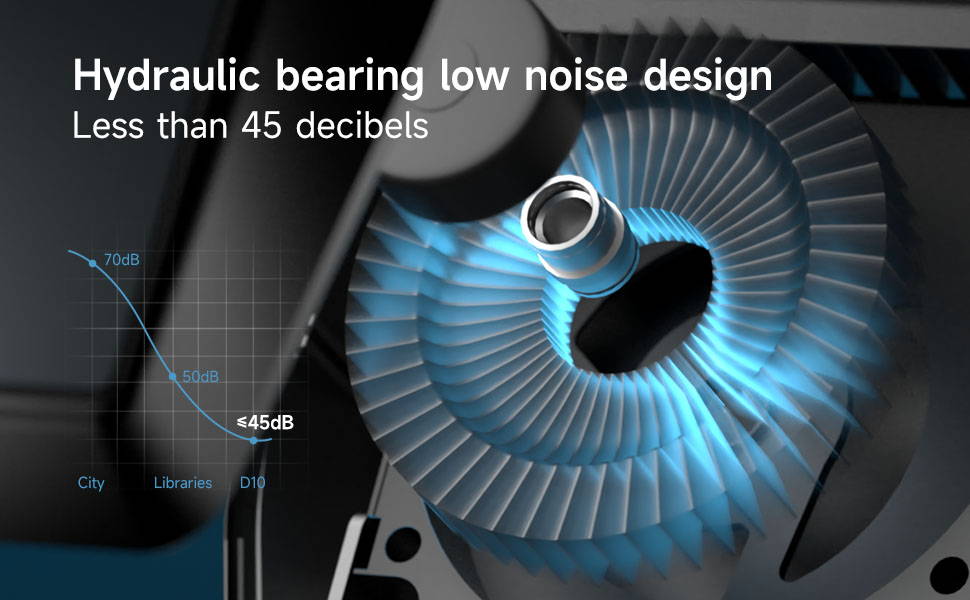 The high-quality turbo radiator in this cooling fan incorporates a low-noise hydraulic bearing design, ensuring a noise level of below 45 DBA when holding the device. Say goodbye to intrusive fan noises. It can effectively cool down by 10-15°C, allowing us to enjoy smooth gaming.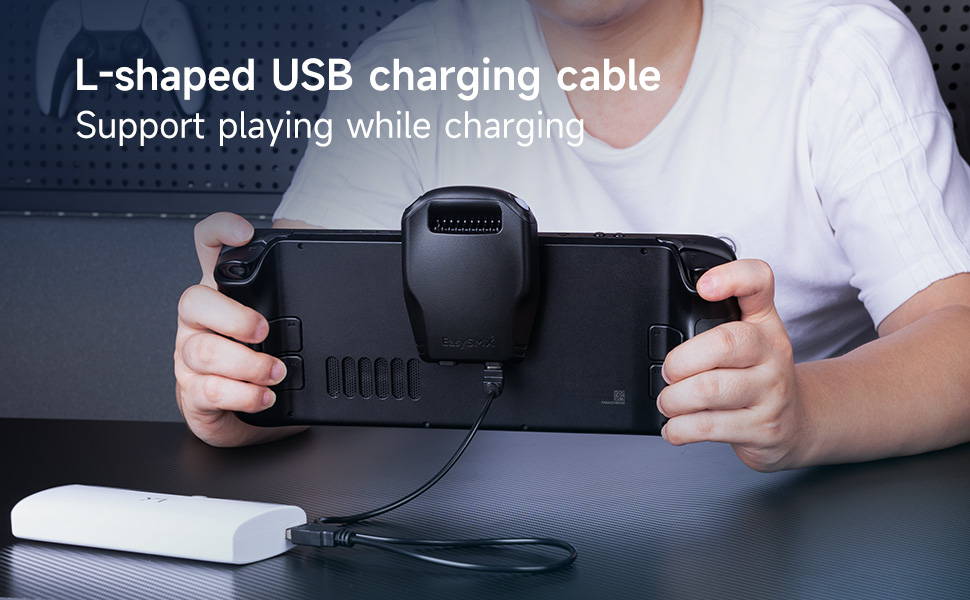 Convenient L-Shaped USB Charging Cable
The included L-shaped USB charging cable adds convenience to your gaming sessions. Its unique design allows you to charge your Steam Deck while playing, eliminating the need to interrupt your gaming experience. With this cable, you can keep your device powered up and continue gaming without any interruptions or limitations.