Apple is Bringing Next Generation Mobile Gaming - iPhone 15 Pro Games Recommendation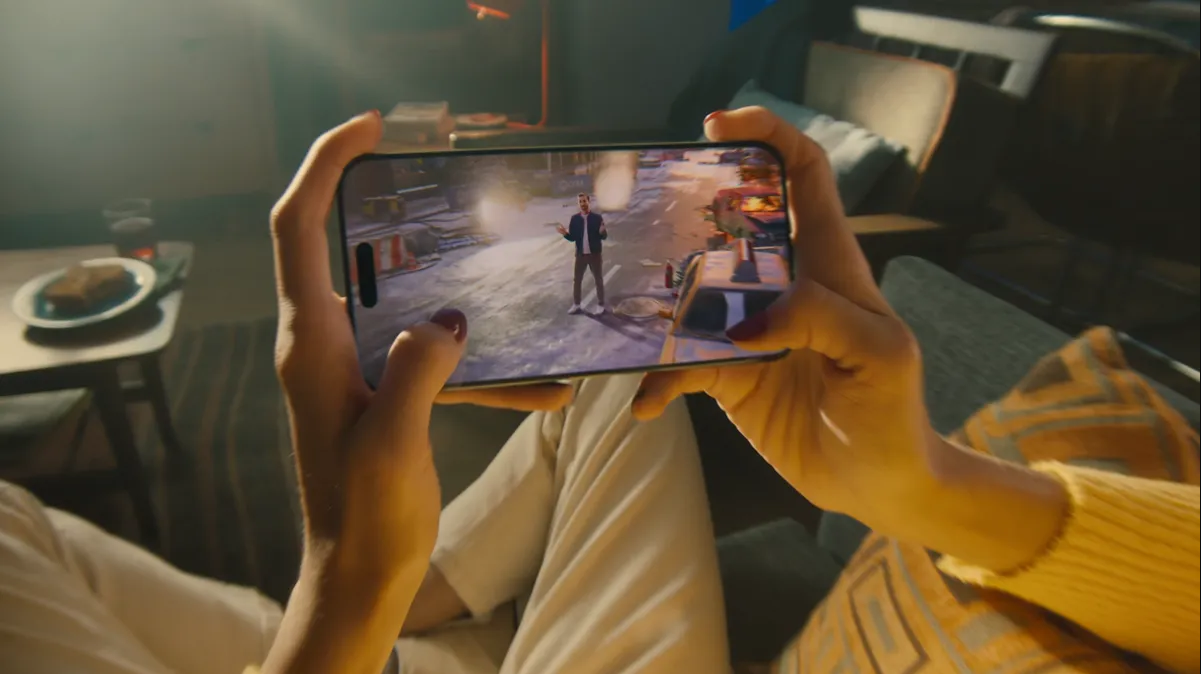 The mobile game has changed, literally! Apple's recent announcements at the WWDC 2023 and the latest Apple Event show that the tech giant is stepping up its game, no pun intended, in the mobile gaming arena. With the introduction of gaming mode in the new MacOS Sonoma and the powerful A17 Pro chip in the iPhone 15 Pro, Apple is revolutionizing the mobile gaming experience.
Pic Source: Apple
The A17 Pro chip is designed to deliver the best graphics performance by Apple till date, promising immersive gaming experiences with incredibly detailed environments and lifelike characters. Its industry-leading speed and efficiency mean that the A17 Pro doesn't just keep up with the games; it leads the way.
Excitingly, the iPhone 15 Pro can now support console and PC games that were once impossible to play on mobile devices. So we recommend this games on your iPhone 15 Pro:
1. Assassin's Creed Mirage
2. Resident Evil Village
3. Resident Evil 4
4. Death Stranding
Pic Source: Apple
This advancement is a monumental leap in mobile gaming as it not only boosts performance but also makes a plethora of console games available to mobile gamers. However, there are concerns about the device's actual gameplay experience - how long will the iPhone 15 Pro's battery last during intense gaming sessions? Will the device overheat after hours of play? These are questions that only time and user experiences will answer.
On another exciting note, we have some fantastic news to share from EasySMX. We are in the process of developing a mobile gaming controller for iOS and Android users! Designed to elevate your gaming experience, this controller will boast a host of attractive features to ensure stable and immersive gameplay. Stay tuned for more updates!
Join our Discord to get latest news: https://discord.gg/aAcxEnJGTh
Apple's recent advancements signal a promising future for mobile gaming. While there are valid concerns about the iPhone 15 Pro's battery life and potential overheating, the ability to play top-tier console games on a mobile device is a groundbreaking achievement. 
Combined with our upcoming mobile gaming controller, your mobile gaming is about to reach new heights. Let's embrace the future of mobile gaming together!
Join our Discord to get latest news: https://discord.gg/aAcxEnJGTh
---