Best Meta Quest 2 Head Strap in 2023 - EasySMX Q20 VR Head Strap for Quest 2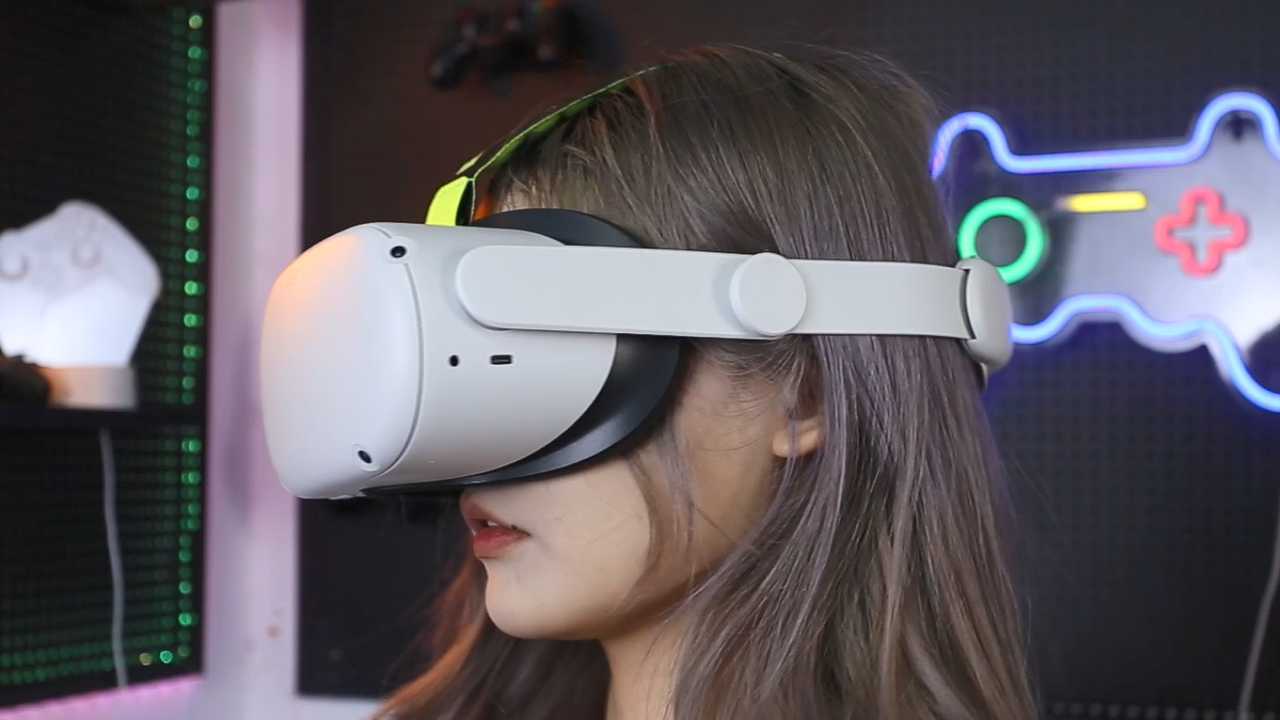 Meta Quest 2 is now the best-selling VR headset in the market. Although PlayStation VR2 & Apple Vision Pro have joined the battle of VR journey now, Quest 2 is still unbeatable in this competition for now. Because of its budget price compared with PlayStation VR2 & Apple Vision Pro.
Meta Quest 2 is excellent, and we can enjoy many games on its platform. But I have to say the original Elite head strap is not that kind of perfect for the headset. And we need to choose something more pleasant to use for long periods of time.
So EasySMX is stepping into VR journey with the product named Q20 - the perfect head strap solution for Quest 2 users. To help them enjoy their VR gaming with more comfort.
Here's the unboxing & review video of EasySMX Q20 VR head strap:
EasySMX Q20 Head Strap is precisely engineered for those ardent Quest 2 gamers who desire comfort for those long, immersive hours. Let me walk you through its notable features:

• An exclusive patented adaptive head pad for an ideal fit.
• Enhanced wearing comfort: Wide top pad and breathable materials to mitigate discomfort.
• Lightweight as a feather: Weighing only 172g, it's like wearing a cloud.
• Firm connection assured by a sophisticated mechanism.
• Environmentally friendly and durable construction.

This premium accessory is now available on Amazon with an irresistible discount of $6, bringing the price down to just $35.99! Grab it while stocks last!

Here are the links:
Green: https://amzn.to/3qK45P2
Black: https://amzn.to/3PcHu7R

The head strap's back adaptive head is impressively adjustable within a range of 15°, easily accommodating different head shapes. Moreover, the EasySMX Q20 features a smoothly adjustable knob on the back, making it a one-size-fits-all accessory, ideal for both children and adults.


In an attempt to elevate head comfort, EasySMX Q20 boasts a widened strap with a wave-like shape and breathable materials. This unique design increases the pressure distribution area, balancing the weight on the back and front of the head. What's more, there is a belt that let you put the battery while gaming.
Moreover, the wave-like shape and breathable materials mitigate the risk of overheating and sweating, even after extended gaming sessions. All sponge accessories on the headband are removable and washable, making them more environmentally friendly and durable than typical PU pads.



The EasySMX Q20 ensures a stable connection by utilizing a metal hook for secure attachment. With just a snap, your headset is connected firmly and ready to go. This stability is maintained even during intense movement in VR gaming. Plus, it allows you to easily lift the headset anytime you wish to check your surroundings.

In a nutshell, the EasySMX Q20 is not just an accessory; it's an essential upgrade for any serious VR gamer. You're not just buying a product; you're investing in an enhanced VR experience.


Grab yours with limited $6 discount now:
Green: https://amzn.to/3qK45P2
Black: https://amzn.to/3PcHu7R
In this Web: EasySMX Q20 VR Head Strap
---