Unveiling The Legend of Zelda: Tears of Kingdom Giveaway – Win Exclusive Gaming Prizes!
Get ready, Zelda fans! To celebrate the highly anticipated release of The Legend of Zelda: Tears of Kingdom on May 12, 2023, we're hosting an epic giveaway with fantastic gaming prizes up for grabs! This is your chance to win the new Zelda game, our latest 9124 Pro Controllers, and more!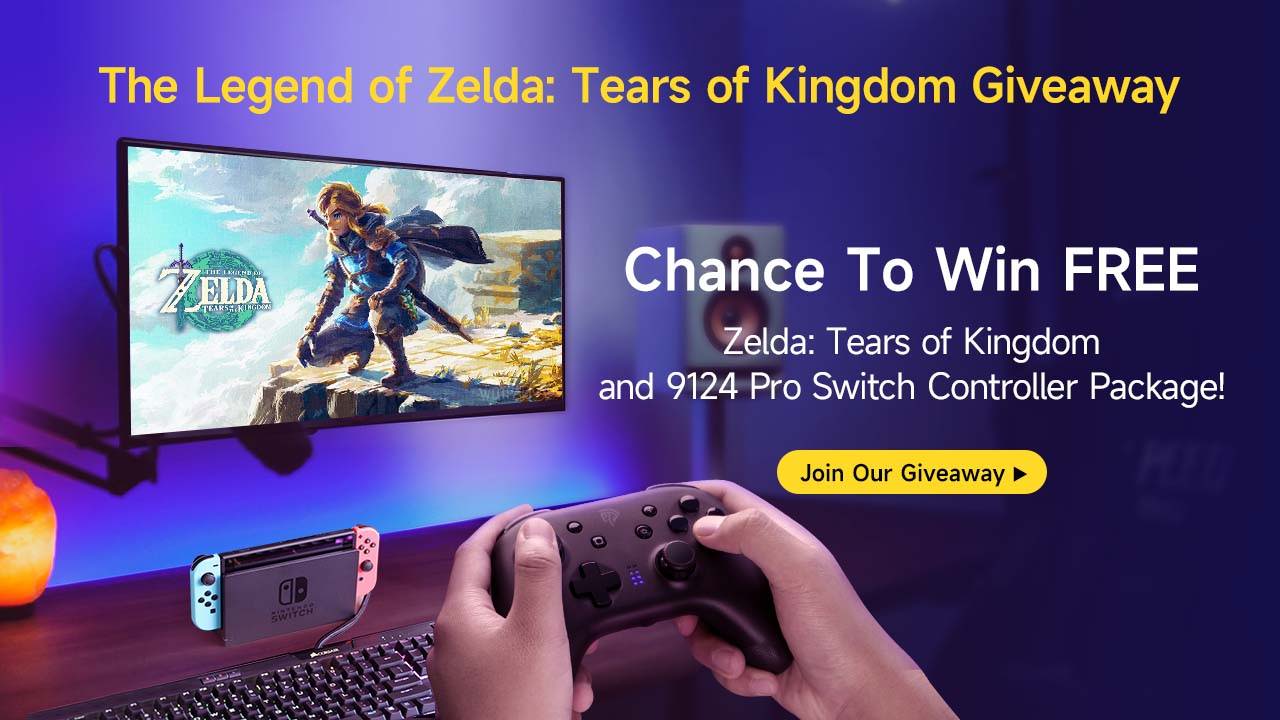 Entering our giveaway is simple. Just follow these steps:
1. Join our Discord server and invite at least one friend to join as well.
2. Share the giveaway on your favorite social media platform using the hashtag #playwitheasysmx #zeldacontroller #9124pro
Notice: Tag your gaming buddies in your post so they can join in on the fun too!
1st Prize (5 winners): The Legend of Zelda: Tears of Kingdom ($69.99) & 9124 Pro Controller ($39.99)
2nd Prize (20 winners): 9124 Pro Controller ($39.99)
3rd Prize (25 winners): 50% Off coupon for 9124 Pro Controller (50% off of $39.99)