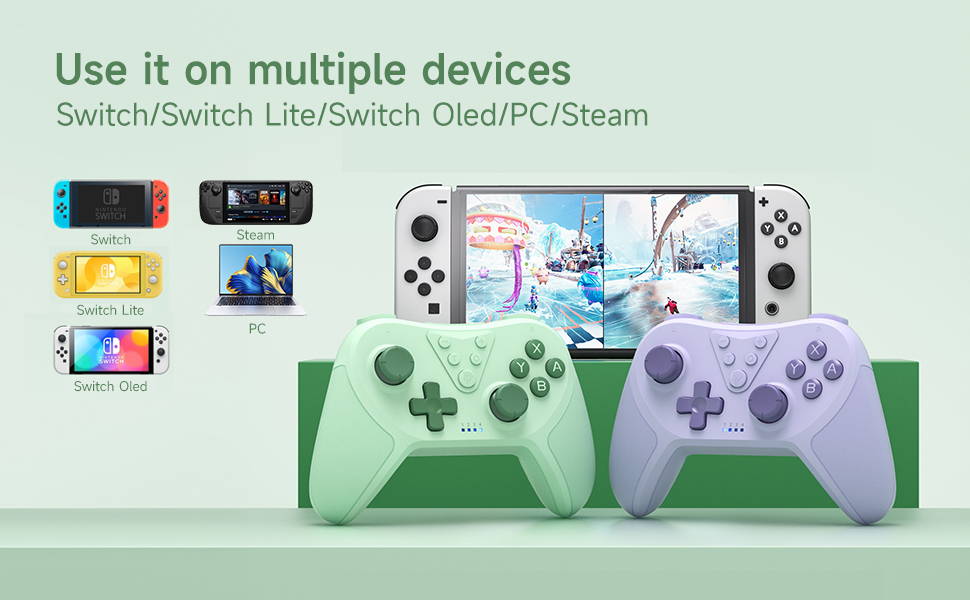 Bluetooth can be connected to Switch, Switch Lite, Switch OLED, and wired can be connected to the computer, easy to switch. Enjoy a smooth gaming experience no matter which platform you are on.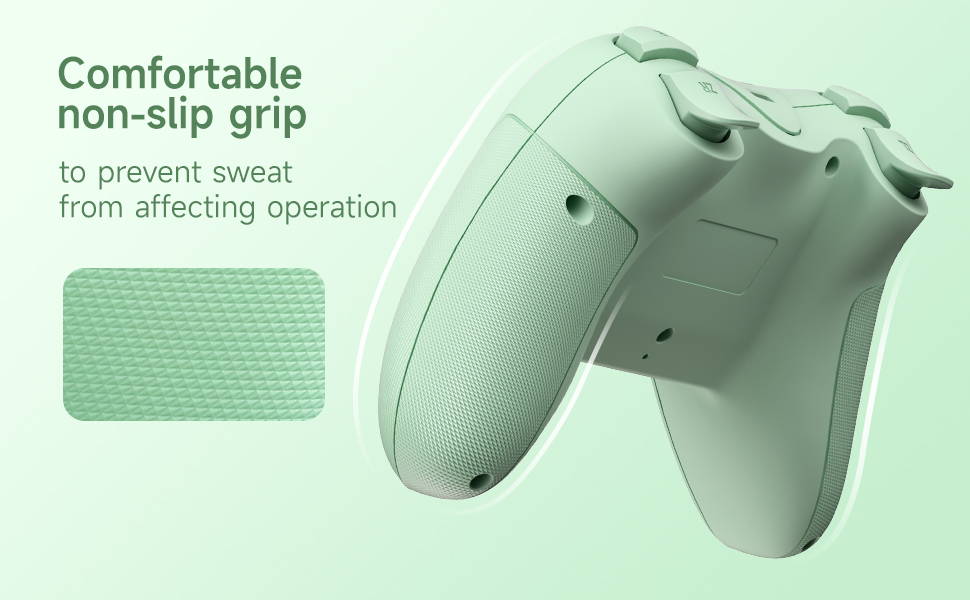 The well-designed non-slip grip keeps you firmly in control during intense games. Avoid sweating for a more comfortable grip, so we won't feel tired even if you play for a long time.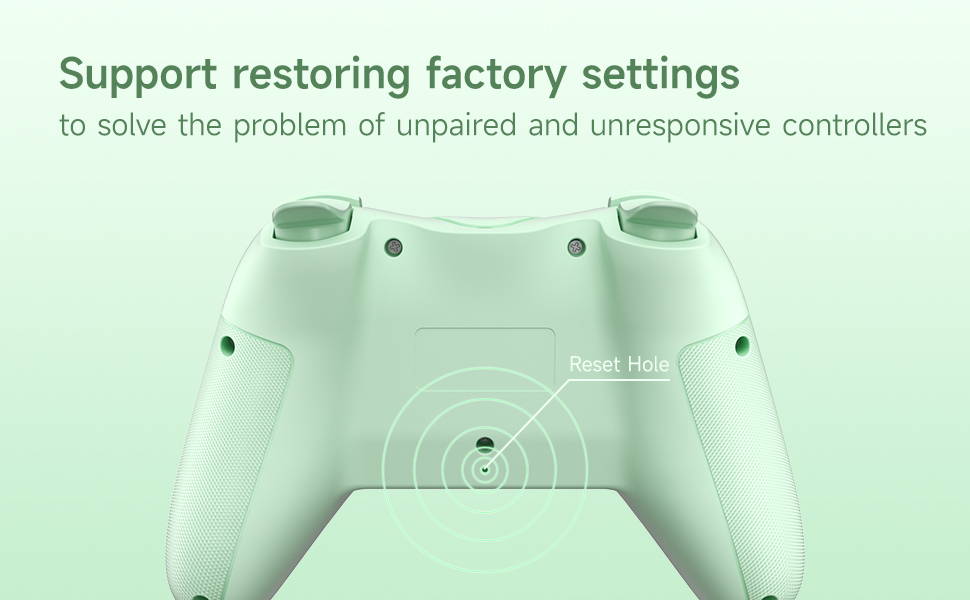 Button stuck? Don't worry! The unique reset hole design can quickly solve this problem, so that your game experience is always smooth and not disturbed by small problems.
PS3
Steam/PC
Android/iOS
Switch