Introducing EasySMX M10: The Ultimate Mobile Gaming Controller with Hall Effect Joysticks for iOS & Android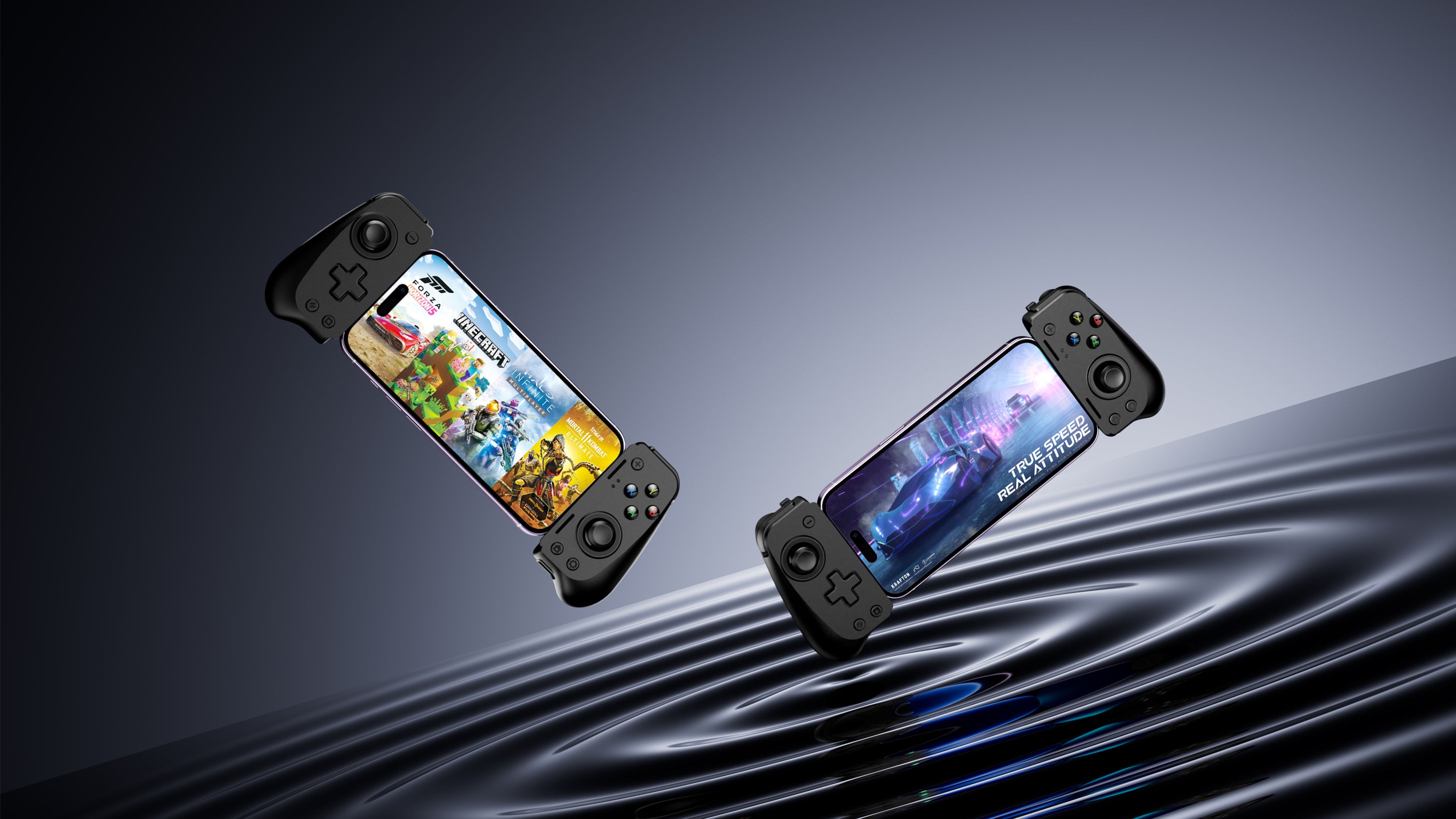 16 Oct 2023 - EasySMX, an industry leader in cutting-edge gaming technology, proudly presents the latest addition to their lineup: the EasySMX M10 Ultimate Mobile Gaming Controller. Designed with mobile and cloud gaming aficionados in mind, this innovative product sets new standards for performance, precision, and power in the realm of mobile gaming.
Answering the call of gamers everywhere, we're thrilled to roll out the EasySMX Ultimate M10 Mobile Gaming Controller. Crafted specifically for the on-the-go gamer, this beast of a controller promises to redefine your mobile gaming sessions, whether you're sniping enemies, racing at top speeds, or leading your team to victory.
Unparalleled Precision & Durability: Experience a new horizon in gaming precision with the EasySMX M10. Outfitted with the groundbreaking Dual Hall Effect Sensing System, the M10 boasts full-sized joysticks and triggers to ensure a gaming experience that's nothing short of impeccable. Its latest upgraded Hall sensor provides agile actuation and ultimate precision. Thanks to the M10's unique 'non-contact magnetic tech,' stick drift will become a thing of the past!
Control Beyond Limits: Elevate your gaming experience with two additional remappable buttons on the M10. Custom-tailor your controls, adding a wealth of new commands to your gaming repertoire. As Stephen, the CEO of EasySMX, emphasizes, "Our aim was to craft a controller that enables mobile gamers to immerse themselves in a professional gaming experience, regardless of where they are." With the EasySMX M10, mobile gamers can truly control like the pros!
Stay Ready, Stay Gaming: Enjoy gaming without interruptions. The M10's direct plug technology, combined with its <0.1ms ultra-low latency, offers plug-and-play convenience that's second to none. Transform your phone into a gaming powerhouse and immerse yourself in the action, whether you're lounging at home or on the move.
Universal Gaming Experience: From the freshest iOS and Android releases to the most acclaimed titles on platforms like Xbox Game Pass and GeForce NOW, the M10 is your ultimate companion for every mobile and cloud gaming journey.
Additional Features:
Compatible with both iOS & Android.

Universal fit courtesy of its extendable bridge.
Seamless gaming with pass-through charging.
Pricing & Availability
The iOS (lightning plug) version of the EasySMX M10 officially launched on October 14th and is available at a competitive price of $49.99. (Enjoy limited 12% off discount with code: GETM10)
M10 on official website: https://bit.ly/48RENQy
The Android version (Type-C plug) is also coming soon, let's stay tuned!
About EasySMX
EasySMX is a professional brand that has been dedicated to gaming technologies and peripherals for more than 8 years. And gained many BEST SELLER titles with different products on Amazon.
EasySMX runs self-own R&D Centre, Manufacturing Centre, Consumer Research Centre and Audio Labs. EasySMX has won the recognition of customers and influencers from all over the world with its innovative product design, excellent product quality and perfect supporting services.
For more information about EasySMX, visit www.easysmx.com.
PR Contact
EasySMX Marketing
Email: Info@easysmx.com
---