Top 5 Must-Play Games on the Meta Quest 2, with EasySMX TWS VR Gaming Earbuds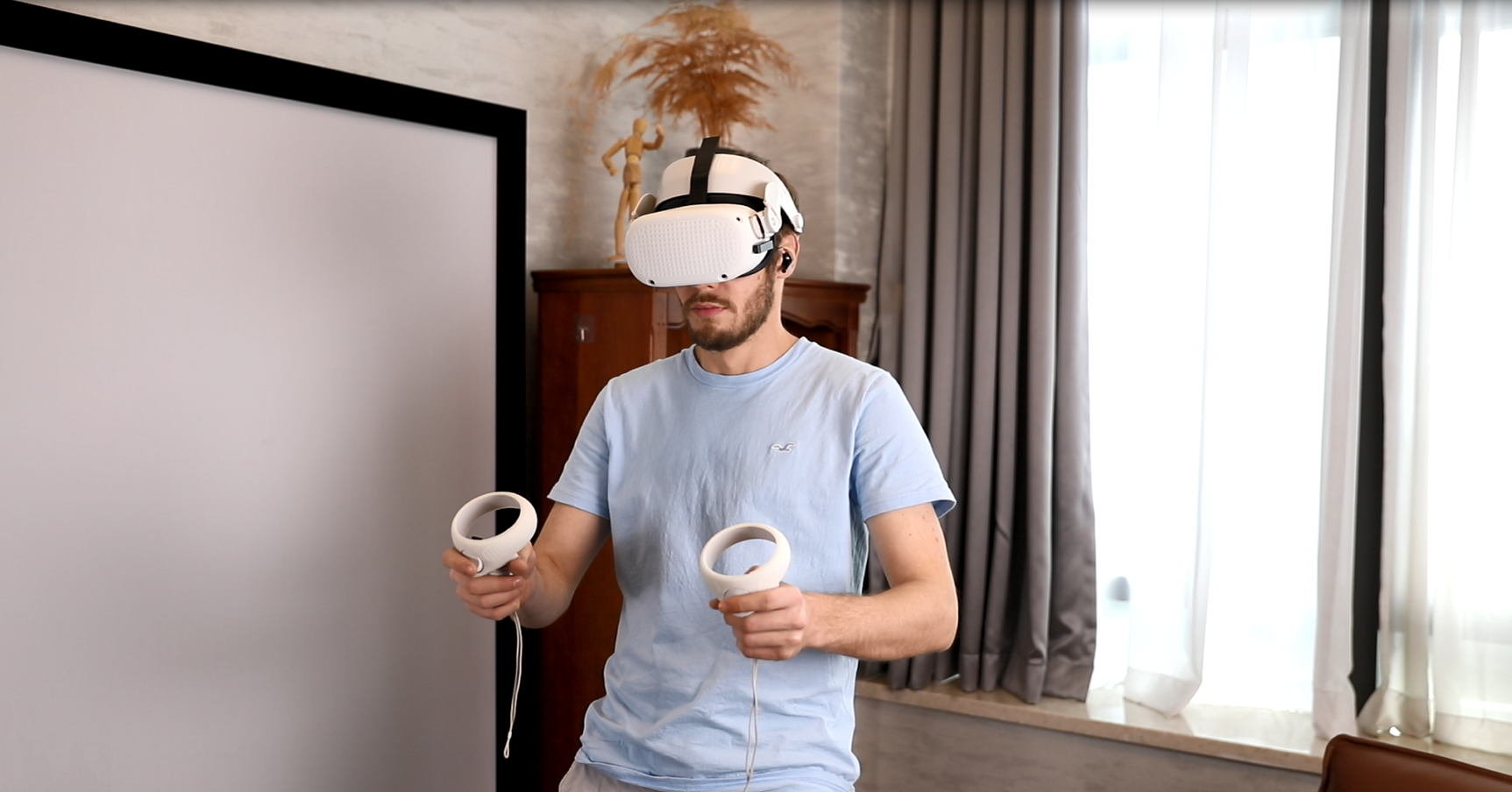 VR is the most popular topic in recent years. And people don't need to pay expensive price for high-end PC or other set-ups to have a totally immersive gaming experience. The Meta Quest 2 was known for its affordability and great gaming performance. That makes Quest 2 one of the most popular VR headsets on the market, it offers an immersive and engaging gaming experience that is perfect for players of all skill levels. If you're looking for some great games to play on your Quest 2, look no further than our list of top recommendations. And if you're looking for the perfect audio solution to go with your Quest 2, be sure to check out the EasySMX TWS VR Gaming TG-01 Earbuds.
1. Beat Saber ($29.99)
Beat Saber is a must-play game for any Oculus Quest 2 owner. This rhythm-based game challenges players to slash through blocks with a pair of lightsabers while moving to the beat of the music. With a wide variety of songs and difficulty levels, Beat Saber is a game that will keep you coming back for more. 
Download here: https://www.oculus.com/experiences/quest/2448060205267927/
2. Superhot VR ($24.99)
Superhot VR is an action-packed game that challenges players to take out enemies in slow motion. As you move, time moves with you, allowing you to dodge bullets and take down enemies with style. With intuitive controls and a thrilling gameplay experience, Superhot VR is a great choice for anyone looking for an adrenaline-packed VR experience. 
Download here: https://www.oculus.com/experiences/quest/1921533091289407/
3. Resident Evil 4 VR ($39.99)
If you are keen on horror games, then Resident Evil 4 definitely is your best option. In this game, you can enjoy thrilling battles with zombies, and you may experience it with the feeling of adrenaline rush. That's not a lie about reality of zombies! 
Download here: https://www.oculus.com/experiences/quest/2637179839719680/
4. Population:One (FREE!!!)
If you have played Fortnite, then Population:One will bring you a more engaging experience in such a battle royale genre. 
You and your panter will be dropped into a hostile environment to scavenge for weapons and supplies in order to be the last group standing. You can build wide variety of guns to use and structures. However, Population:One's exclusive vertical combat system is the highlight of the whole game.
Download here: https://www.oculus.com/experiences/quest/2564158073609422/
5. Blade & Sorcery: Nomad ($19.99)
Blade & Sorcery: Nomad is a medieval fantasy sandbox like no other, focusing on melee, ranged and magic combat that fully utilizes a unique and realistic physics driven interaction and combat system. 
In this game, you can unleash your creativity in battle. There is no limitation between choosing your weapon, stance, and fighting style! Go into the game and become the powerful warrior, ranger or sorcerer that you are dreaming!
Download here: https://www.oculus.com/experiences/quest/2031826350263349/
In addition to these amazing games, the EasySMX VR Gaming TWS TG-01 Earbuds are the perfect audio solution to take your Quest 2 gaming to the next level. With Dual Connection, you can simultaneously connect VR TG-01 to your phone via Bluetooth and to Meta Quest 2 using the included USB-C dongle to answer calls without needing to pause your gameplay.
And with Multi-Platform Compatibility, you can plug in and play using the USB-C dongle to connect to Meta Quest 2, Steam Deck, PS4, PS5, PC, or Switch.
Compared to traditional gaming headsets, the EasySMX VR Gaming TWS Earbuds have a smaller size and lighter weight, making them perfect for extended gaming sessions without discomfort!
Get yours here: https://bit.ly/42moI26
---