Armored Core VI: Fires of Rubicon - FromSoftware's New Return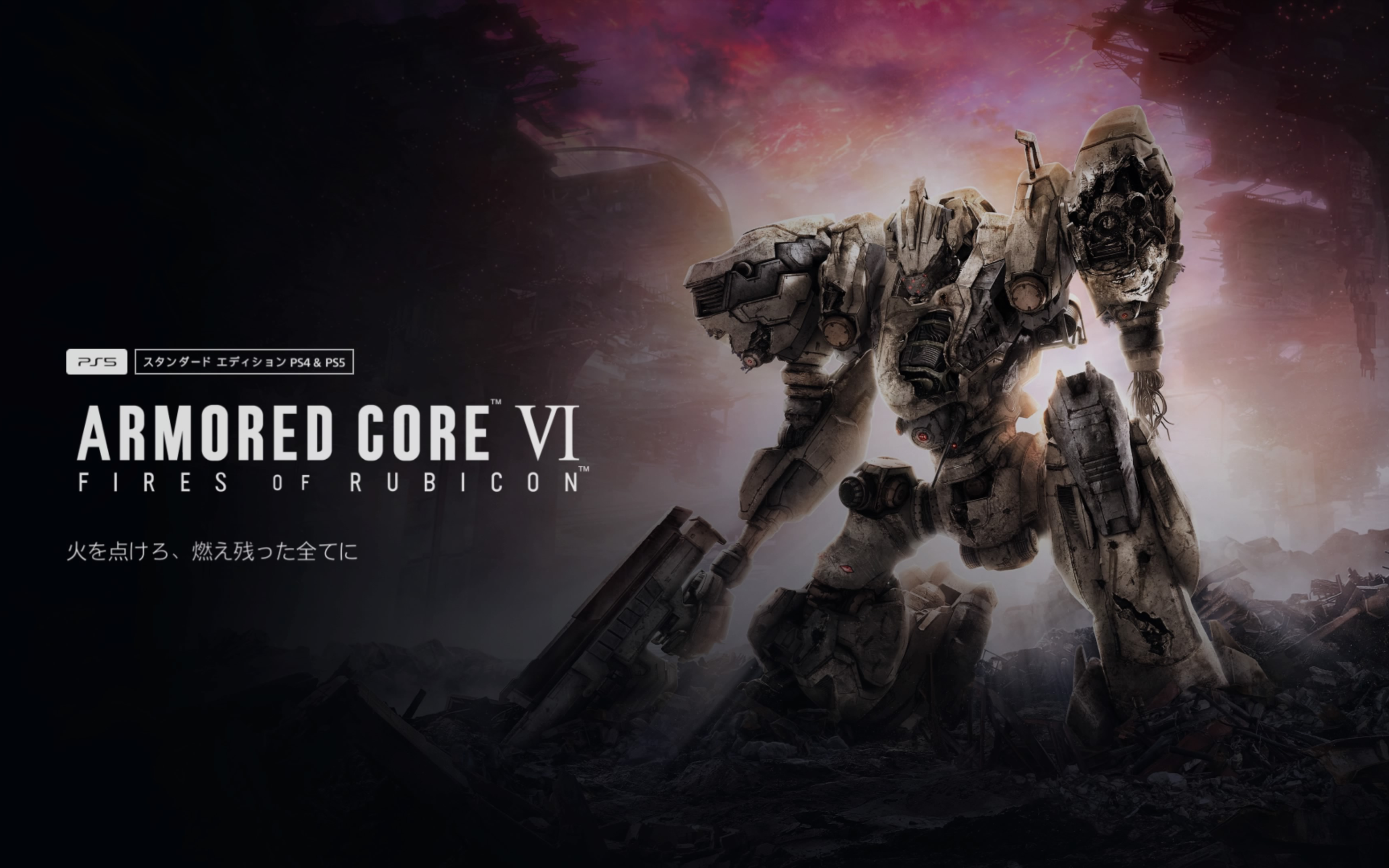 From "Dark Souls" to "Sekiro", FromSoftware has brought us a series of unforgettable works in the past few years. But on August 25, 2023, the release of "Armored Core VI: Fires of Rubicon" allows players to relive those glorious moments of fighter piloting. For FromSoftware, the title represents multiple "returns," taking players back to the company's roots and taking players back to areas they haven't set foot in since 2013's Armored Core: Verdict Day.
Player Experience: Game Operation and Player Freedom
As soon as the game started, I was immediately hooked. Unlike many newly released games, "Armored Core VI" did not change too much control design. The two arm weapons correspond to the left and right triggers; the shoulder weapons correspond to the shoulder buttons. The fork and square keys still maintain the functions of jumping and quick dodging, which undoubtedly allows old players like me to get started quickly. Additionally, the functions of the left and right sticks, such as target lock and assault boost, feel familiar.
FromSoftware players know that their games never lack for challenge. Not long after I started, I encountered my first boss fight - AH12 HC helicopter. This battle has completely activated all my reaction nerves. From rifles to power swords, missiles to quick dodges, I had to be flexible with all resources while paying attention to energy management.
This is also the first time I have experienced the "impact system" of this work. This new mechanism encourages players to accumulate the enemy's impact value through attack, making them enter a special state of being vulnerable to injury, which enhances the strategy of the battle.
Game Structure And Task Design
From the perspective of the overall structure, "Armored Core VI" retains a task-based design, and each chapter has a main task to advance the plot. What stands out, however, is the multitude of side quests. Each appears to be a small strategy puzzle that requires players to adjust their strategy based on the mission environment, objectives, and enemy configuration.
For example, one mission required me to destroy a series of transport helicopters within a limited time while dodging a powerful enemy mech. Such a task design not only tests the player's operational skills, but also tests strategic planning.
Boss Battle And Open Battle Design
Remember that boss fight with "Strider". At first, I just encountered a huge structure that I mistook for an oil drilling platform. But when a huge laser shot out from it suddenly, I suddenly realized that the huge mechanical monster was my target.
This design style from Armored Core VI has always encouraged players to experiment and innovate. Against the Strider, I opted to destroy its generator and leg units first, then try to jump up from its side, but I could have chosen another strategy entirely.

"Armored Core VI: Fires of Rubicon" undoubtedly brought players a visual and operational feast. It not only meets the expectations of old players, but also provides a good opportunity for new players to get started. From "Armored Core VI" once again proved its uniqueness in game design, people look forward to their next work.
Here we especially recommend the gamepad of EasySMX. With its excellent ergonomic design, players will not feel tired even if they operate for a long time; precise key response ensures that every jump, dodge or attack will be as you wish. What's more worth mentioning is that the compatibility with "Armored Core VI" is very good, making every second of the game responsive and accurate.

In addition, in order to fully immerse yourself in the rich sound effects brought by this game, EasySMX's professional gaming headset is also your indispensable partner. High-definition sound output, coupled with its noise reduction function, ensures that players can isolate external noise and fully immerse themselves in the game world. Whether it is the sound of explosions, mechanical roar, or game music, it can be presented vividly.
---