Black Friday Deals Nintendo Switch 2023: Discount, Where To Buy and What We Can Expect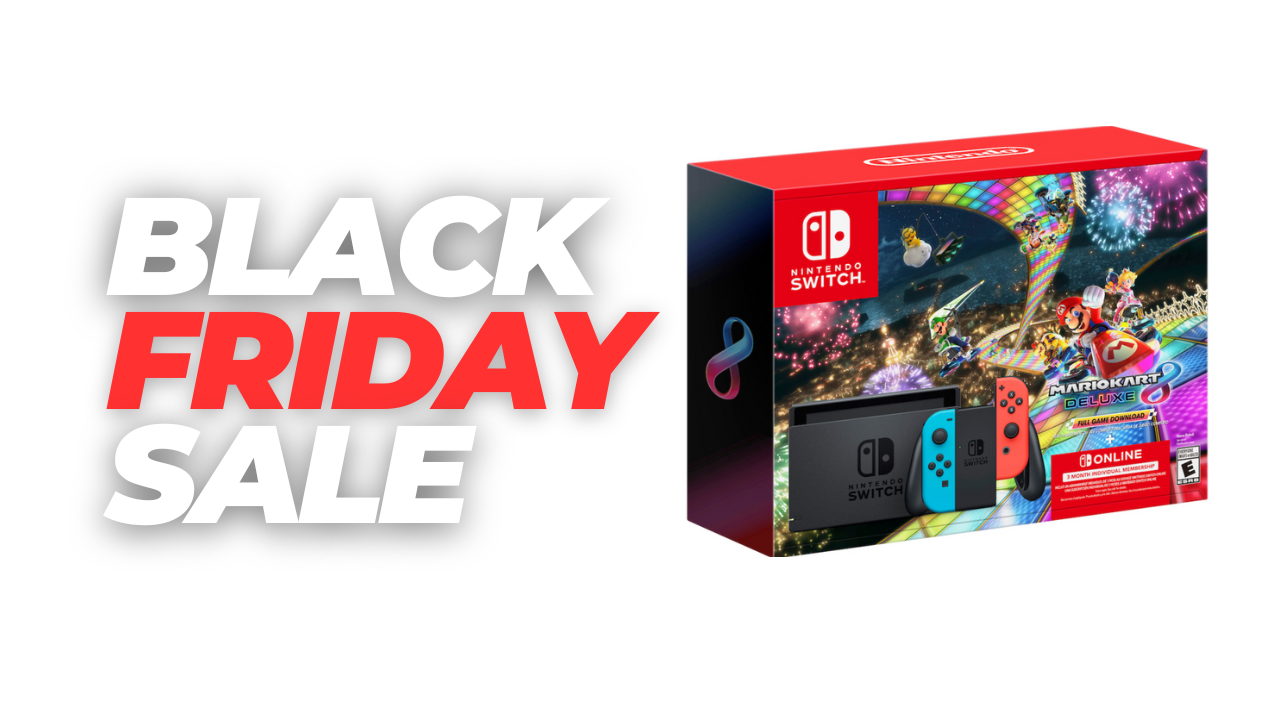 Black Friday is just around the corner, and gaming enthusiasts are gearing up for a season of incredible deals on the beloved Nintendo Switch console, games, and accessories. In this article, we'll combine insights from two sources to provide you with a comprehensive guide on what to expect and where to find the best Black Friday Nintendo Switch deals in 2023.
Early Pre-Black Friday Deals:
Before Black Friday officially arrives, there are already some exciting deals to consider. Let's take a look at a few of them:
Discount & Where To BuyWhere to buy in United States:
Amazon: Offering a pre-order deal on the Mario Kart 8 Deluxe console bundle at $299, a discount of $67.98.
Best Buy: Discounts of up to $44 on games like Fire Emblem, Mario, and Pokémon.
GameStop: Providing up to 50% off on titles like Zelda, Mario, and Pokémon.
Target: Titles like Zelda, Kirby, and Splatoon are on sale for $39.99.
Walmart: Offering a $10 discount on Joy-Con controllers, Mario games, and more.
Discount & Where To BuyWhere to buy in United Kingdom:
Amazon: Featuring the first official Switch Sports bundle for £259.99, including three months of Nintendo Switch Online.
Very: Offering Super Mario Bros. Wonder at £39.99, down from its usual £49.99 RRP.
Amazon: Presenting the Nintendo Switch OLED Tears of the Kingdom Limited Edition for £299.95, a savings of £20.
Argos: Providing a discount on The Legend of Zelda: Tears of the Kingdom at £44.99, reduced from the original £59.99 RRP.
365Games: Offering a pre-order discount on Hogwarts Legacy at £38.99, down from £49.99.
Amazon: Featuring Pikmin 4 for £39.99, a £10 savings off its launch price.
The Game Collection: Offering a discount of £10 on Nintendo Switch Joy-Con (Pastel Purple / Green) at £57.95.
What We Can Expect This Black Friday:
Historical Trends:
Black Friday has traditionally been a prime time for Nintendo Switch enthusiasts to snag impressive discounts and bundles.
In the US, there was a temporary price drop from $299 to $259 in May 2022, hinting at the potential for deeper savings during the Black Friday sales.
The UK has enjoyed a permanent price drop from £279 to £259, suggesting that this trend may continue during Black Friday.
Nintendo Switch Bundles:
The classic Mario Kart 8 bundle made waves in previous years and stuck around for a longer time in 2022. This year, we anticipate it may be available for a more extended period and even earlier in the sales season.
If you're a Switch gamer on the lookout for an affordable and stylish wireless controller, EasySMX has you covered with the T39 that is only $27.99. Here's what makes it special, and there's a special discount for our readers:
Get your T39 here: https://bit.ly/47idzRn
Extra 12% off discount code: GETT39
No Drift Yet Budget Friendly

: Featuring advanced 'non-contact magnetic sensors, there is no physical damage to the joystick. With a more cost-effective price, T39 is the most budget Switch controller without stick drifting.
Design for Switch Gamer

: Following the original Switch layout, Switch gamers can work flawlessly on the Switch with T39 Controller. Furthermore, there's motion rumble, motion control and turbo function for a more immersive in-game experience!
Stylish Designs for Your Favor

: T39 is designed with dual-structure faceplates with more durability and multiple gradient color options – sky blue/geek black/pure white. And with upgraded metal texture & exclusive Ultra-Violet painting covered on contact surface, T39 managed to deliver ultimate comfort to your hand.
Extra Button for Programmability

: T39 comes with one extra button for programmability on the front of the controller instead back. So, there are no more accident-touch worries of back paddles while fully immersive with gaming.
Precise Direction Control

: T39 originally supported all-around direction control with the D-pad. For more precision, gamers can easily cancel oblique directions through just a simple click. Only go forward in the winning direction with T39 controller! 
Other Features

: Compatible with Switch/PC/iOS/Android | Up To 21-Hour Playing Time | One-key Easily Awake | 4-level Vibrations Available | Linear Trigger for Your RAC Gaming | NFC supported ( only pro version)
Get your T39 here: https://bit.ly/47idzRn
Extra 12% off discount code: GETT39
Don't miss this exclusive offer to enhance your Nintendo Switch gaming experience with the EasySMX T39 controller!
With Black Friday fast approaching, it's time to get ready for incredible discounts on the Nintendo Switch, games, and accessories. Make your list, set your budget, and be prepared to grab some of the best Nintendo Switch deals of the year this Black Friday. Plus, enhance your gaming experience with the budget-friendly and stylish EasySMX T39 controller. Happy gaming!
---