The Best Guide: How to Play Fortnite on mobile devices? (iOS & Android)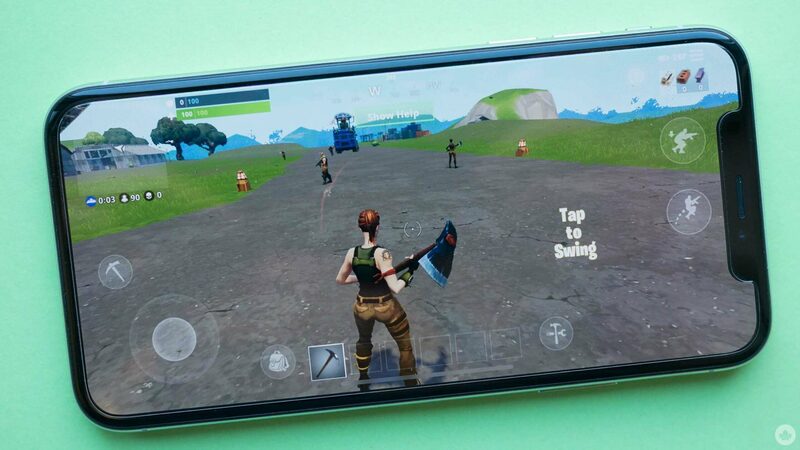 Fortnite, the sensation that's taken the gaming world by storm, can be right at your fingertips with mobile devices! Whether you're wielding an Android phone, tablet, iOS, or iPadOS, there are multiple ways to immerse yourself in the Fortnite universe. In this article, we'll guide you through how to play Fortnite on mobile, including information on compatible controllers, performance, and more.
Diving into Fortnite on Mobile:
pic source from PC World
Let's start with the basics. There are various methods to play Fortnite on mobile:
Android Phones and Tablets: You can download the game directly from the Google Play Store.
iOS and iPadOS: Available for download through the App Store.
Cloud Gaming: Accessible on Android phones, tablets, iOS, and iPadOS, provided you have a high-speed internet connection.
One exciting option is Xbox Cloud Gaming, which doesn't require an Xbox Game Pass subscription. All you need is a Microsoft account, a speedy internet connection, and a compatible device. Simply visit Xbox.com/play to dive into the world of Fortnite. You can choose to use mobile touch controls or a supported controller.
NVIDIA's GeForce NOW service offers the ability to stream Fortnite directly to your browser on iOS and iPadOS devices. This service is accessible for free with a GeForce NOW membership, and you can use either touch controls or a controller. For a deeper dive into GeForce NOW and Fortnite, check out NVIDIA's dedicated Fortnite GeForce NOW mobile page.
With Amazon Luna, you can enjoy Fortnite through cloud streaming on your iOS and iPadOS devices. Amazon Prime members get a special perk, as certain games, including Fortnite, are available at no extra cost. Not a Prime member? No problem. You can subscribe to Amazon Luna+ for a monthly fee, and there's even a seven-day free trial. Like the other services, Amazon Luna allows you to use touch controls or a controller.
Controller Compatibility:
Playing Fortnite on mobile is now more immersive than ever, thanks to the EasySMX M10 mobile controller. Here's why the M10 is the ultimate choice for Fortnite enthusiasts:
Durable Precision: The EasySMX M10 is equipped with a Dual Hall Effect Sensing System, delivering unmatched joystick and trigger precision. The upgraded Hall sensor ensures responsiveness without any stick drift.
Pro-Level Control: Gain an advantage with two remapable buttons, customizing your controls for a pro-level gaming experience.
Anytime, Anywhere Play: With direct plug technology and ultra-low latency (<0.1ms), the M10 offers plug-and-play convenience. Transform your mobile into a gaming console, suitable for both indoor and outdoor adventures.
Expansive Gaming World: The M10 supports a wide array of iOS and Android titles, along with AAA games on Xbox Game Pass and GeForce NOW, ensuring a diverse mobile and cloud gaming journey.
Additional Features: Compatible with iOS and Android, EasySMX App support, universal fit with an extendable bridge, and pass-through charging.
With the EasySMX M10 mobile controller in your hands, you'll have the precision, control, and flexibility you need to conquer Fortnite on mobile. Elevate your mobile gaming experience today!
Get Yours Here: https://www.easysmx.com/products/easysmx-m10-mobile-controller-with-hall-joystick-and-hall-trigger
(Limited Halloween Sale:$5 off now!)
---