What New Games Will be Released in the First Half of August 2023?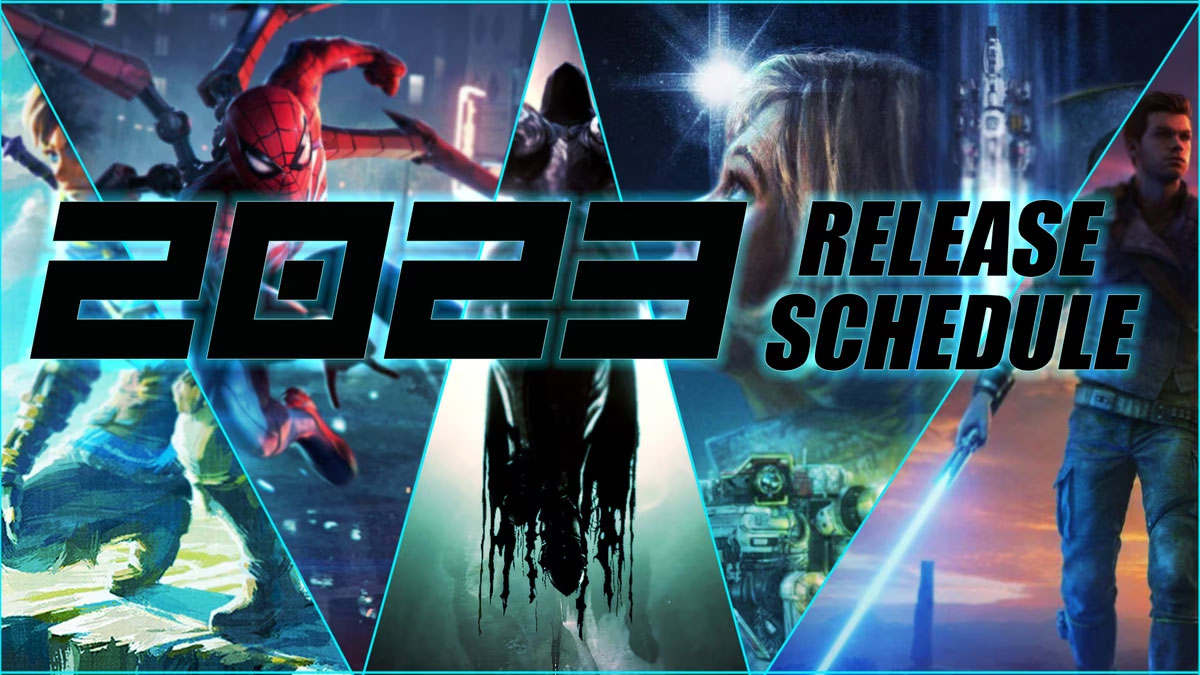 August will be a game carnival, and for most enthusiasts, they are looking forward to many upcoming games!
August 2 - Ninja or Die: Shadow of the Sun
Play it on: Windows(Steam)
Genre: Side-scrolling roguelite
Introduce: Set at the heart of a cataclysmic event in Edo Japan, Ninja or Die: Shadow of the Sun is an ultrafast Roguelite inspired by Japanese folklore. Unleash the power, speed and soul of the Ninja, using acrobatic jumping to move and attack.
August 3 - Baldur's Gate 3
Play it on: Windows (Steam)
Genre: RPG
Introduce: Baldur's Gate 3 is a story-rich, party-based RPG set in the universe of Dungeons & Dragons, where your choices shape a tale of fellowship and betrayal, survival and sacrifice, and the lure of absolute power.
August 3 - Adore

Play it on: PS5, PS4, Xbox Series X/S, Xbox One, Switch, Windows
Genre: Action-RPG
Introduce: Adore is an action creature-collecting game where you build your team of unique creatures and go on a journey to resurrect the God of the Creatures.
August 3 - Flutter Away

Play it on: Switch, Windows, macOS
Genre: Butterfly photography sim
Introduce: Enjoy the serenity of the Amazon rainforest in this cozy short nature exploration game. As a butterfly researcher on a five-day camping trip, explore nearby tracks, take photos, meet animal friends, and journal the discoveries found along the way!
August 3 - Tiny Thor

Play it on: Switch
Genre: Platformer
Introduce: Jump into this challenging retro platformer! Play as Thor, use his mighty hammer and unique items to explore the Northern Realms. Beware of mythical creatures blocking your path to become a god!
August 4 - Death Becomes You

Play it on: PS5, PS4, Xbox Series X/S, Switch
Genre: Murder mystery visual novel
Introduce: Who killed your best friend?! Find out the truth before 4 suspects frame you instead! Death Becomes You is a mystery visual novel where you untangle the dark secrets and relationships between your fellow magic university students.
August 8 - WrestleQuest

Play it on: PS5, PS4, Xbox Series X/S, Xbox One, Switch, Windows
Genre: Wrestling RPG
Introduce: TAG TEAM WITH DESTINY! Pro wrestling and RPG fantasy collide in the ultimate pixel powered adventure. "Macho Man" Randy Savage and tons of other icons offer guidance as you powerbomb your way to glory beyond the ring. This hero's journey ain't just an epic quest, it's WRESTLEQUEST!
August 9 - 30XX

Play it on: Switch, Windows
Genre: Mega Man-Like
Introduce: Jump, shoot, and slash your way through 30XX, the roguelike action platformer you can play with a friend! Explore lush, ever-changing worlds that mix precise platforming with fevered combat. Destroy fearsome Guardians. Master unique Powers. Rediscover the thousand years we've lost.
August 10 - Stray Gods: The Role-Playing Musical

Play it on: PS5, PS4, Xbox Series X/S, Xbox One, Switch, Windows 
Genre: RPG (but it's also a musical)
Introduce: Gods. Romance. Murder. Musical Numbers?! Play as Grace in a world where Greek Gods live in hiding among us. Change your fate as you draw friends, foes & lovers into song using your powers of musical persuasion to unravel the mystery of the Last Muse's death.
August 10 - Atlas Fallen

Play it on: PS5, Xbox Series X/S, Windows (Steam / GOG)
Genre: Open-world action-RPG
Introduce: Rise from the dust and glide the sands of a timeless land, filled with ancient dangers, mysteries and fragments of the past. Hunt legendary monsters with powerful sand-infused weapons and abilities in spectacular, super-powered combat.
August 15 - Everspace 2

Play it on: PS5, Xbox Series X/S
Genre: Space shooter
Introduce: EVERSPACE 2 is a fast-paced single-player spaceship shooter with exploration in space and on planets, tons of loot, RPG elements, mining, and crafting. Experience an exciting sci-fi story set in a vivid, handcrafted open world full of secrets, puzzles, and perils.
August 15 - Hammerwatch 2

Play it on: Windows
Genre: Hack 'n slash RPG
Introduce: Gather your heroes and journey beyond the dungeons of Castle Hammerwatch to explore a pixelated world like never before. Aid King Roland's resistance while helping villagers along the way. Battle beasts, finish off hordes of the undead, and face the forces of evil.
August 15 - Moving Out 2
Play it on: PS5, PS4, Xbox Series X/S, Xbox One, Switch, Windows
Genre: Puzzle
Introduce: Moving Out is back and wackier than ever, and now with ONLINE PLAY! Return to Packmore and use your moving skills across brand new dimensions and some old favourites. Help rebuild Smooth Moves and become an all-star F.A.R.T. (Furniture Arrangement & Relocation Technician)!
Most games can be purchased in Steam, you can choose them!
In addition, you can choose our gamepad to play these games:
EasySMX 9124 PRO, EasySMX 9124, EasySMX 9110, EasySMX 9013, etc...
---