Product Description
There are four programmable buttons on the bottom of the handle: M1 M2 M3 M4.
It is difficult to operate with one button,which makes the game player level up instantly.
It can be used with Windows XP/10/7/8/8.1 system computers, and can also be compatible with PS3,Android phones,
tablets boxes that support OTG function and version 5.0 or above, Android TVs, TV.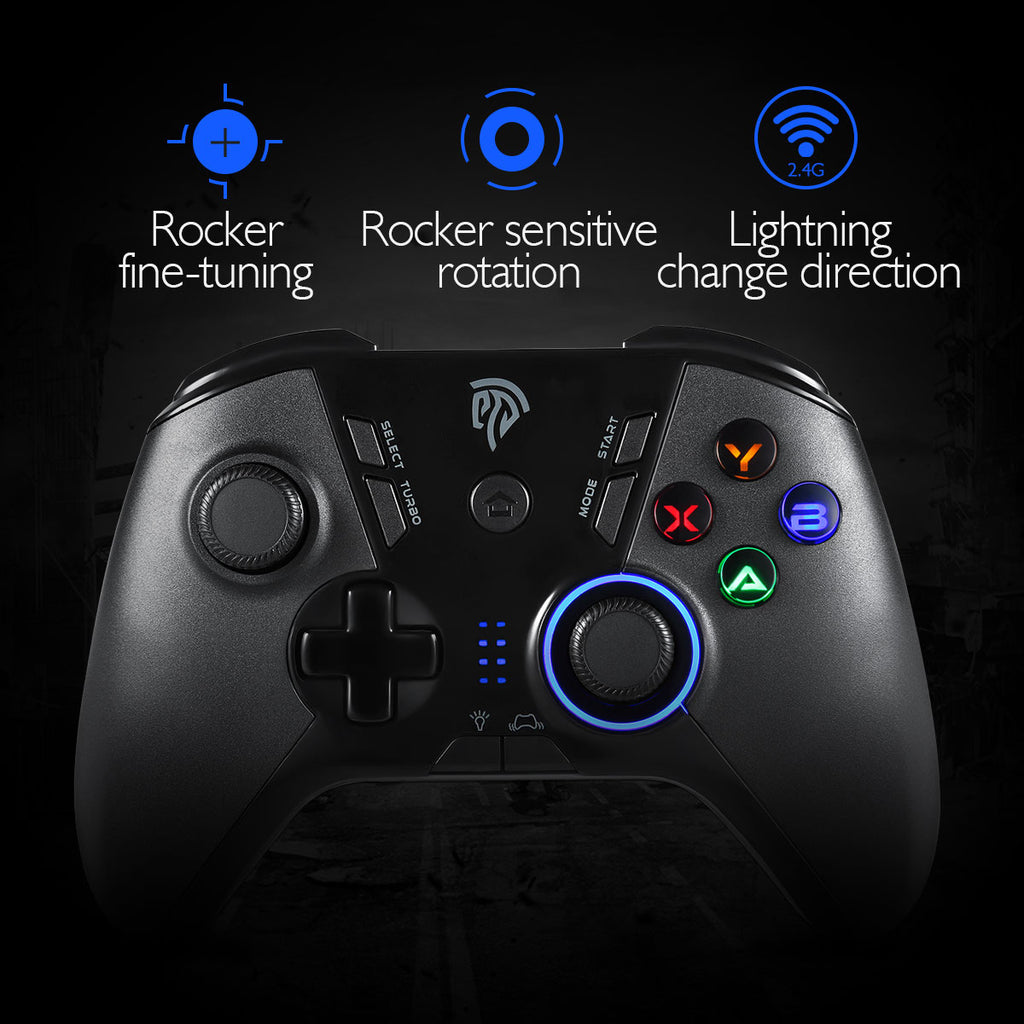 Stable signal, strong anti-interference, long connection distance, and delay elimination.
Plug and play, no additional driver required.
ABXY button and right joystick of wireless controller gamepad with cold LED light, 5 brightness adjustable.
Sensitive LB RB button, joystick, and Trigger design, core gamer loved D-pad design.
2 vibration motors.
Laser engraved mold texture on the handle, ergonomic design for comfortable use
With LED under face buttons and right joystick.
Concaved joystick design with matt finish for better game control.
Global patented M1-M4 programming buttons design
Vibration Adjust 5 steps: hold "Capture or Turbo" button, press D-pad Up to strength
vibration(from normal to strong vibration,
from strong to strongest vibration, or D-pad down to less vibration(100% 75% 50% 25% 0%)
LED Light Adjust 5 steps: Hold ZL+ZR+R3(right joystick down)+D-pad up to increase light
(from normal to light, from light to much light),or D-pad down to less light(100% 75% 50% 25% 0%)
Product Features
1. Compatible with game console, PC, Android,
2. Operation range up to 10M
3. Built-in Li-polymer battery 600mA
4. Charging time: 2.5 hours
5. Playing time: more than 8 hours
Package List:
1x EasySMX Gamepad
1x Nano USB Receiver
1x USB Cable
1x Manual 
More about SL-9111 Wired Gaming Controller info