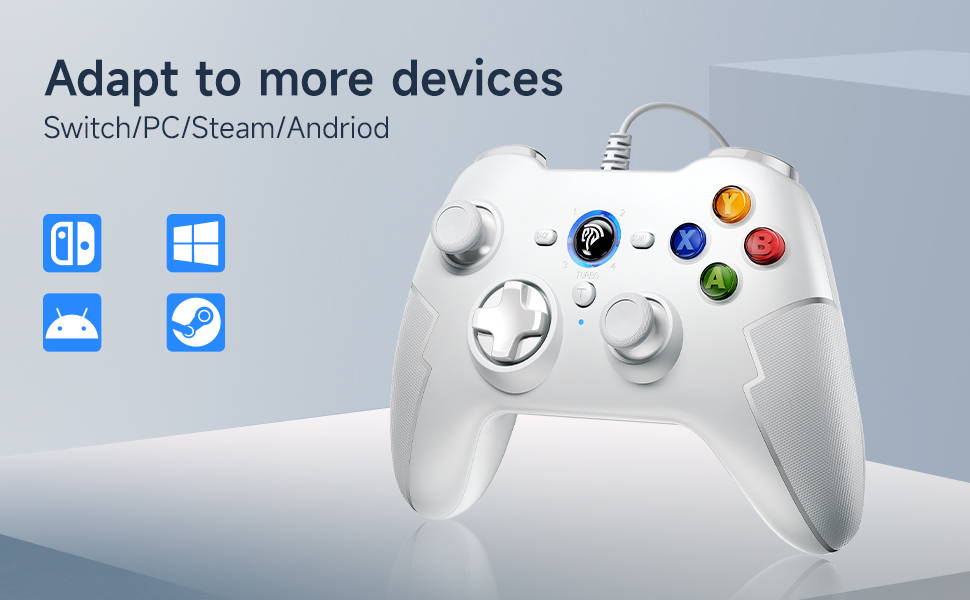 EasySMX 9100 Pro wired controller can be directly connected to PC and PS3; through OTG adapter (not included in the package), it can be used on Switch, Android mobile phones/tablets/TVs.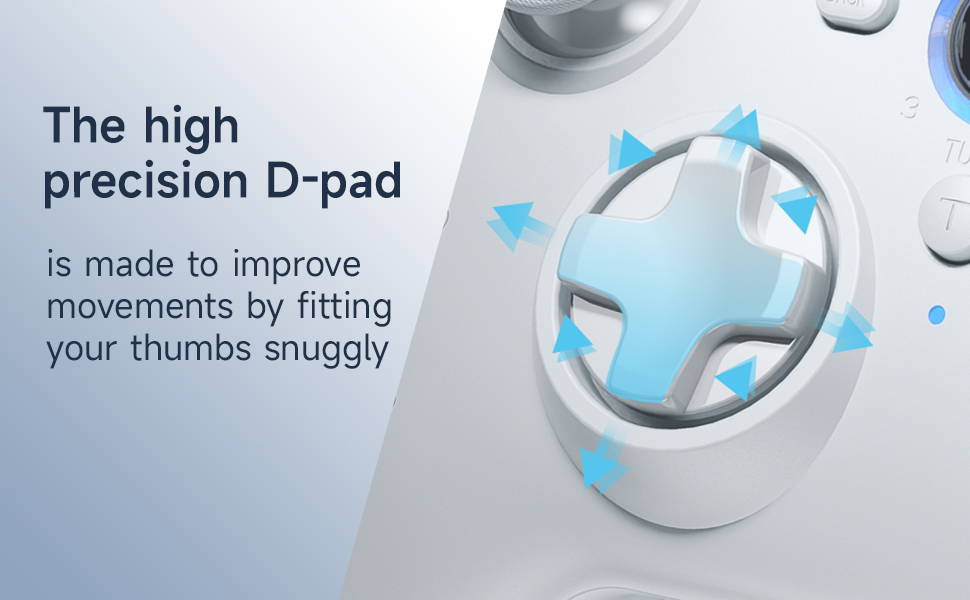 D-Pads are a valuable tool during gameplay, they are your bridge to interact with the game world. Whether you're exploring an open world, playing competitive games, or enjoying an RPG, the gamepad's D-Pad will ensure you always stay in control of your game.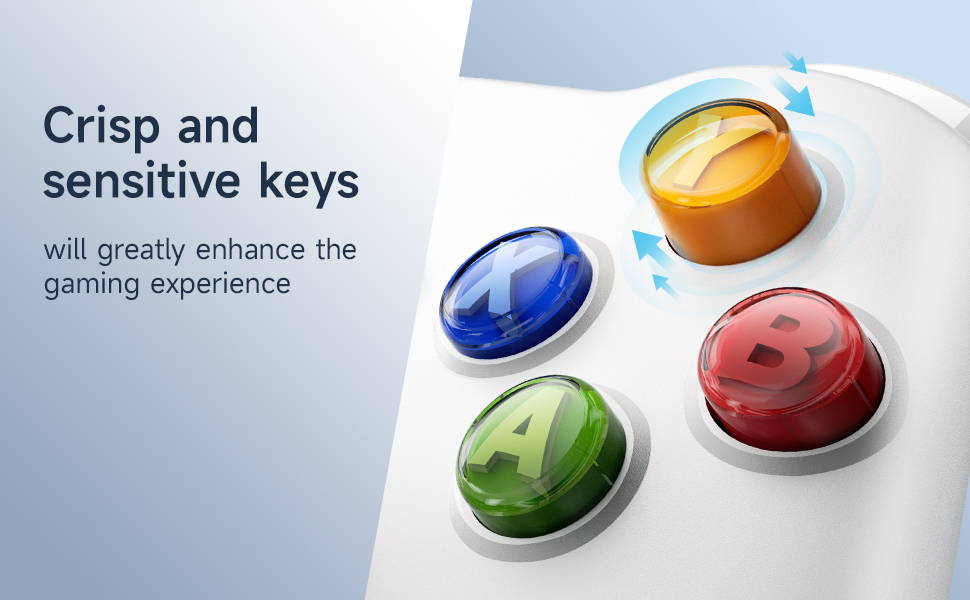 Clear symbolic identification of the ABXY keys ensures there is no need for hesitation or confusion. Each key press instantly communicates your intention, whether you're shooting, jumping, casting a spell, or anything else, it's all done quickly.
PS3
Steam/PC
Android/iOS
Switch