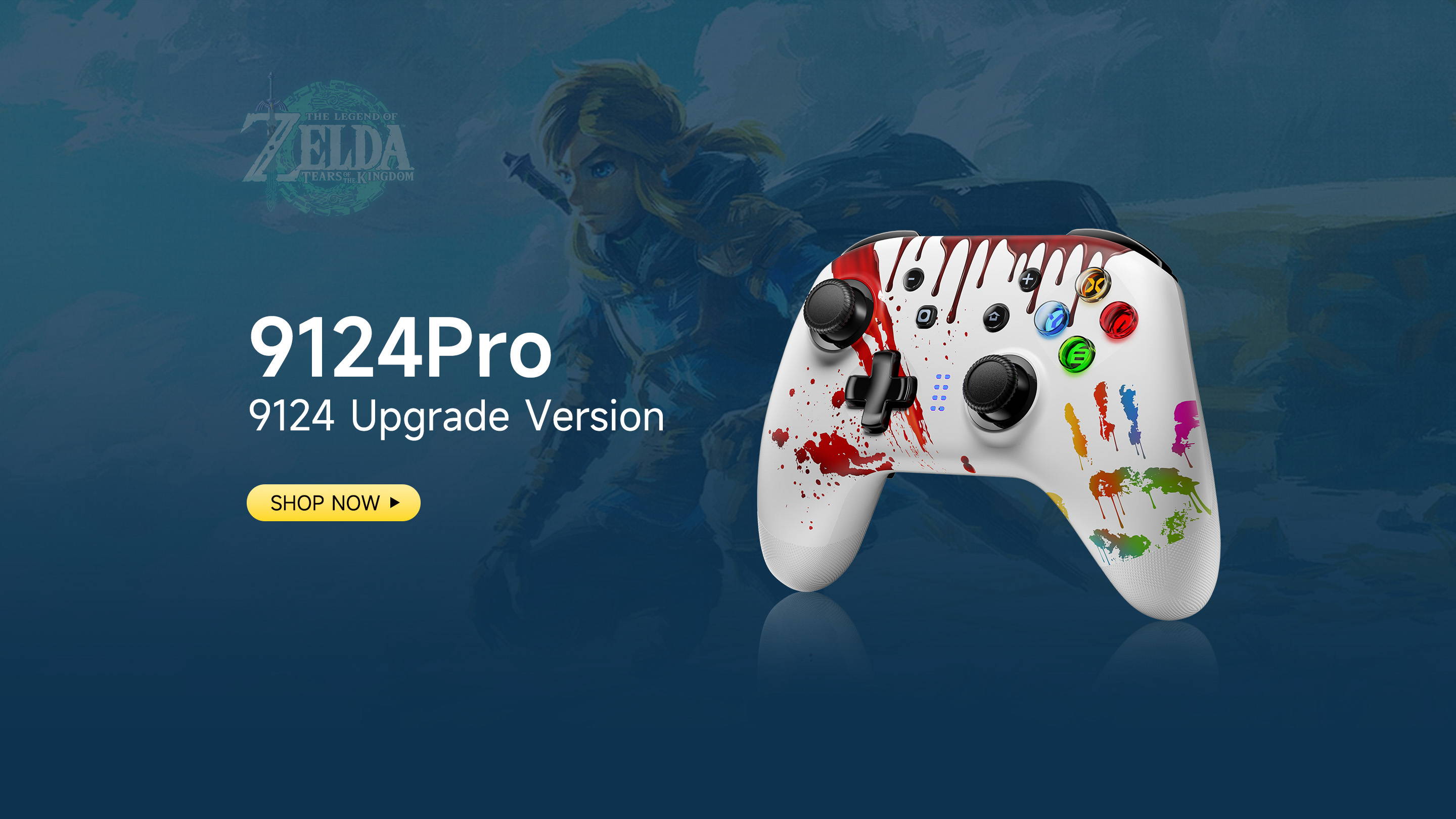 3 Connection Method & Multi-platform
We can connect the 9124 Pro gamepad through three methods: Bluetooth, 2.4G receiver, and wired. It can be used on numerous platforms and devices such as Android, iOS, Switch, PC, and is sufficient to meet your gaming requirements.
6-Axis Somatosensory & Motion Control
EasySMX 9124 Pro wireless gamepad retains the 6-axis experience, so you can better operating the character movement through 6 different directions!(Only available on Switch)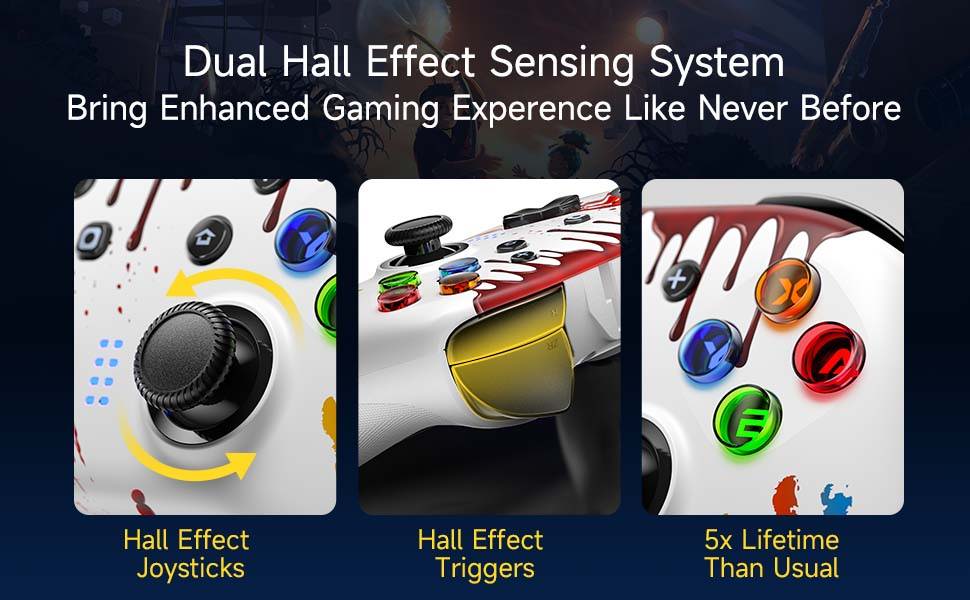 Hall Joysticks & Hall Trigger
The EasySMX 9124 Pro gamepad uses Hall joysticks and Hall trigger, and its service life is 2-4 times that of ordinary joysticks; the joystick is equipped with a wear-resistant ring to make your operation smoother.
PS3
Steam/PC
Android/iOS
Switch