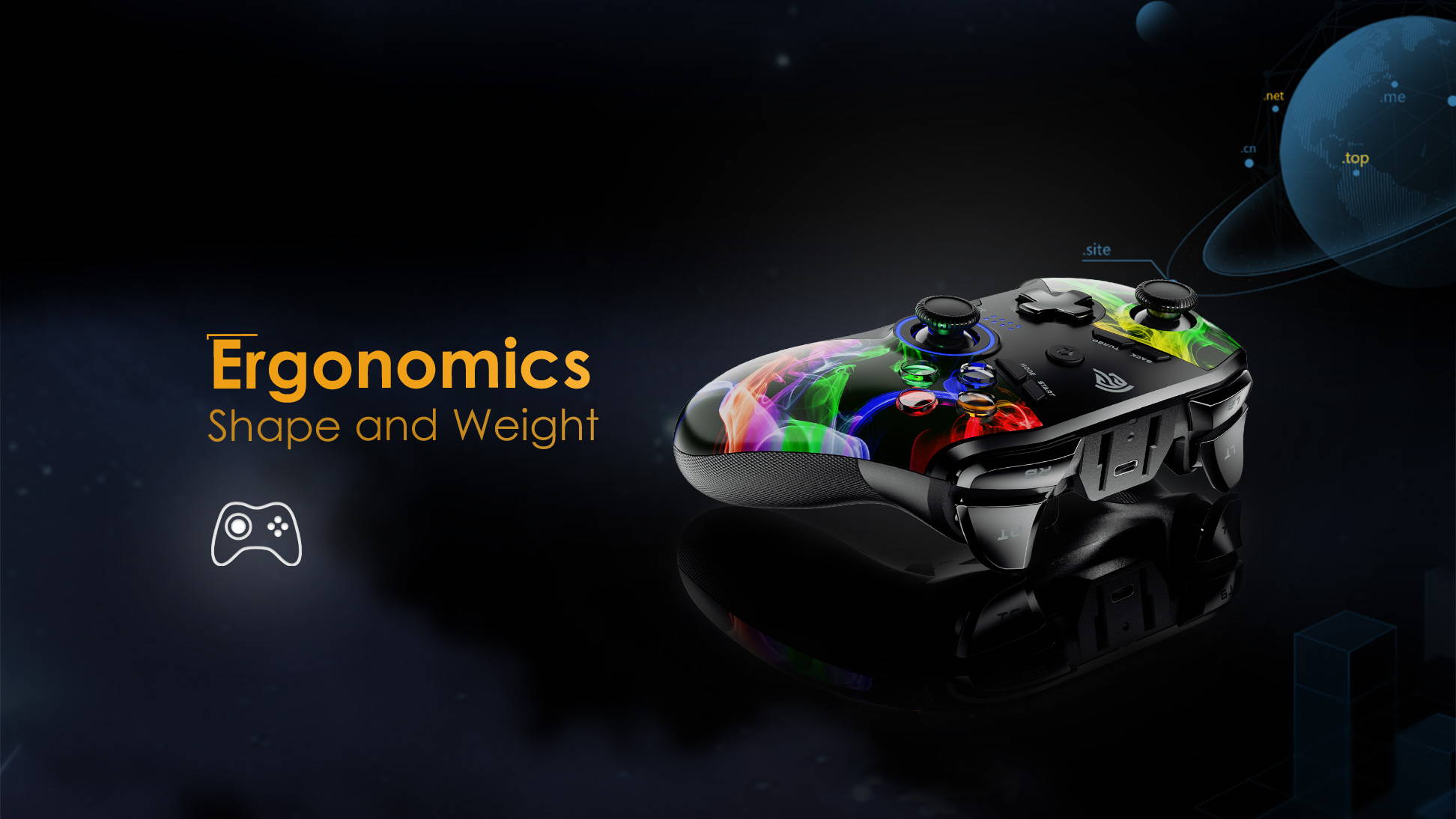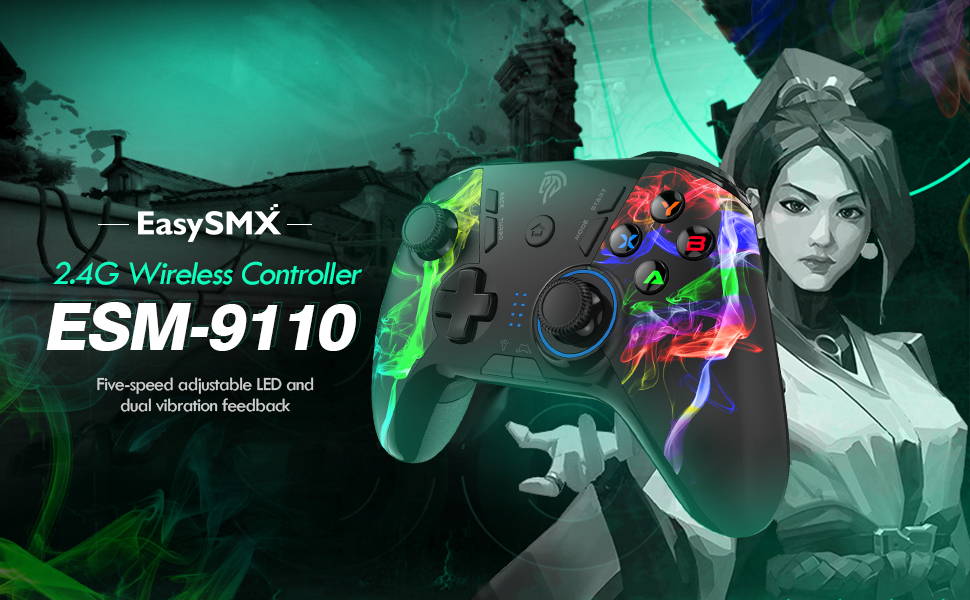 EasySMX 9110 gaming controller has a 10m (32.8ft) connectivity range, which covers the living room and bedroom. There are no wires, no mess, and no hassle. Just wirelessly connect to your device and start gaming.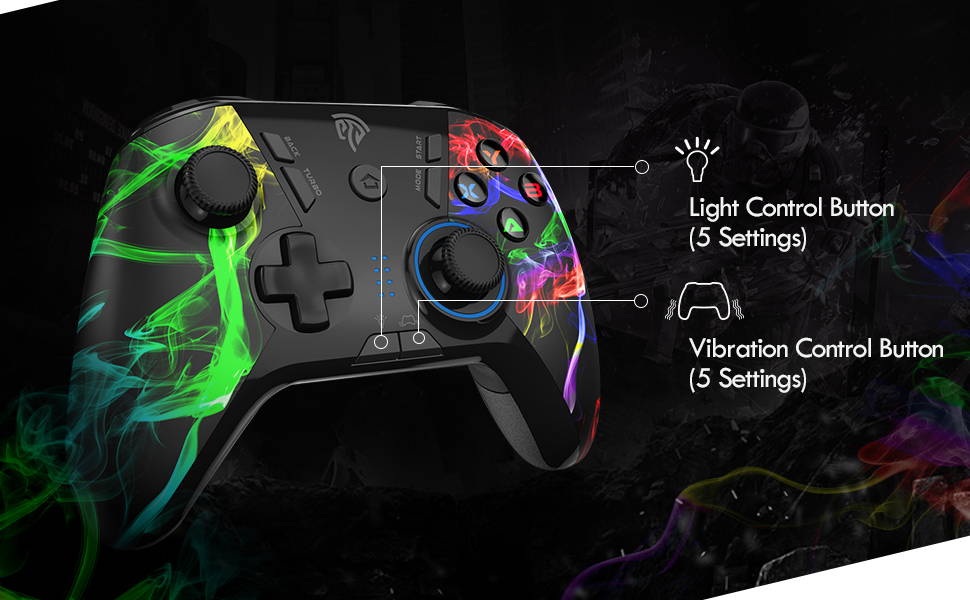 5 Adjustable LED Brightness Options
The EsySMX 9110 game controller supports 5 adjustable brightness options and adjustable vibration feedback. Providing you with an immersive gaming experience through multi-level vibration feedback.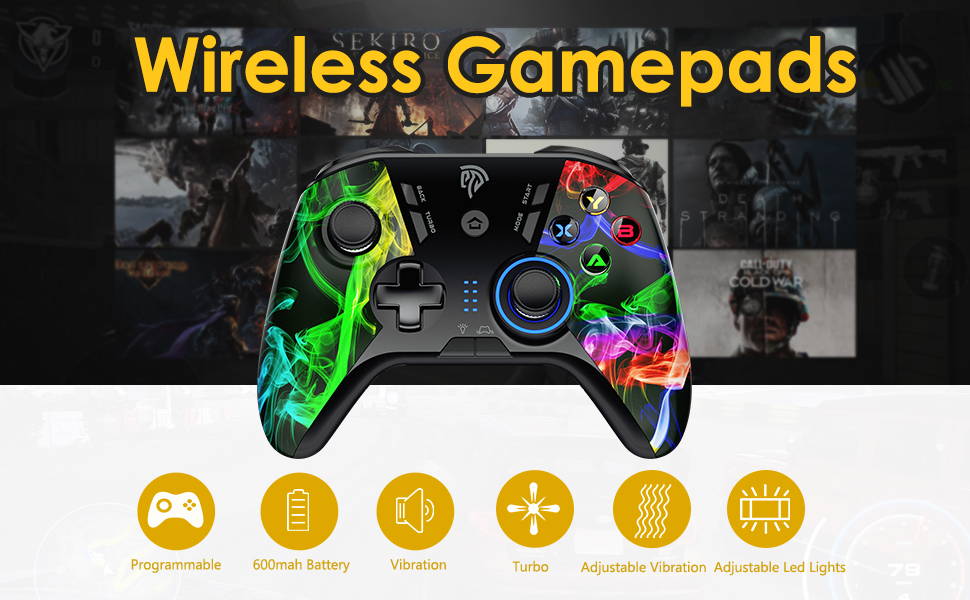 Programmable buttons and Turbo function allow you to become a gaming master with just one click. Built in 600mAh high-quality lithium polymer battery, fast charging in 2 hours, but supporting 8-10 hours of working time.