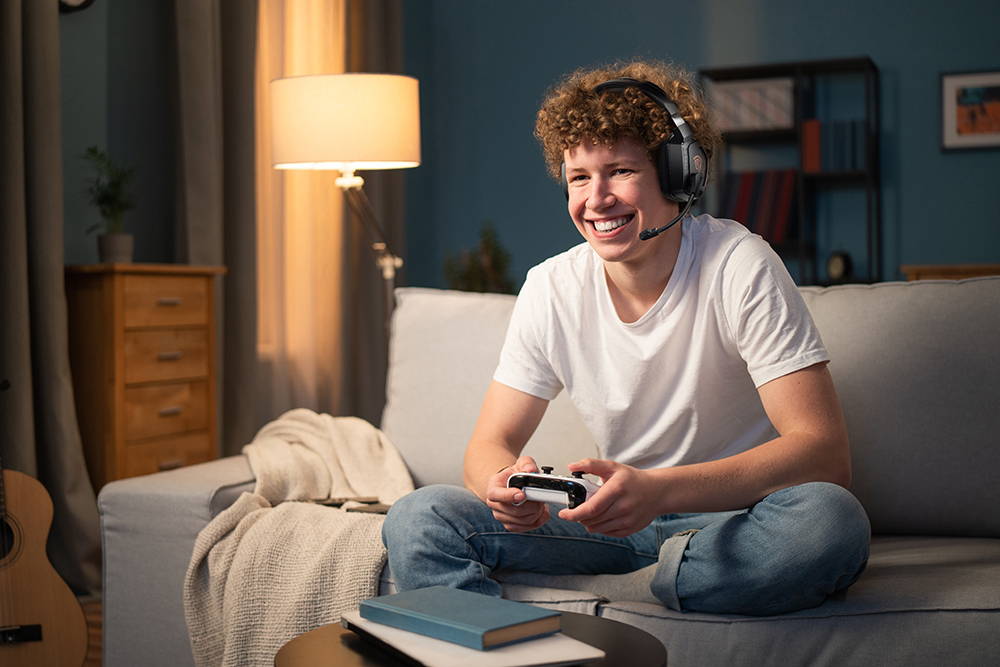 What Our Customers Are Saying
"Since working from home and doing meetings all day via Teams, I was sick of carrying my laptop all over my house since I am incapable of sitting still. I wanted wireless headphones but it seemed like all the ones my co workers used that were for"office"use made them sound like..."

"great controller to be honest, handles very well and performs just like if not better than an xbox or ps controller. iIt is REALLY reliable, i use it everyday for my long gaming sessions and it has not disappointed me at all. it feels great in your hand and... "

"TPerfect ! As I expected ! Works perfectly on both my Nintendo Switch and my PC (via dongle). Customer service is good and delivery was fast. I recommand 100%."

"I like this controller quite a bit. It is my first time using a XBox style controller and I have to admit, it's very comfortable. The only things I don't like about it are 1) The battery compartment on the back sticks out quite a bit and my fingers constantly bump it... "

"It's comfortable, the quality feels good and the design looks awesome. I used it to play on both my laptop and phone and it worked perfectly. 11/10 would buy again."